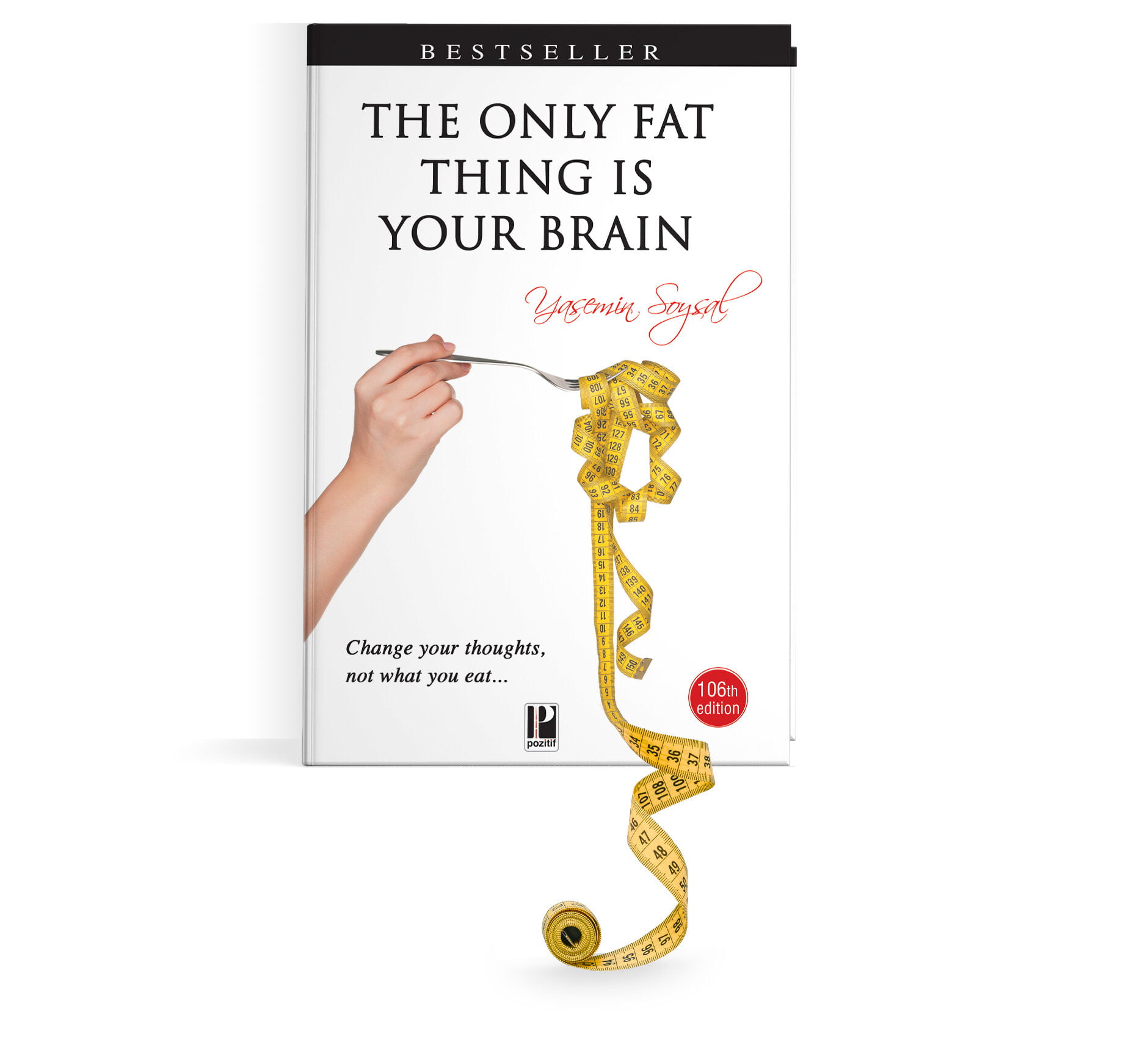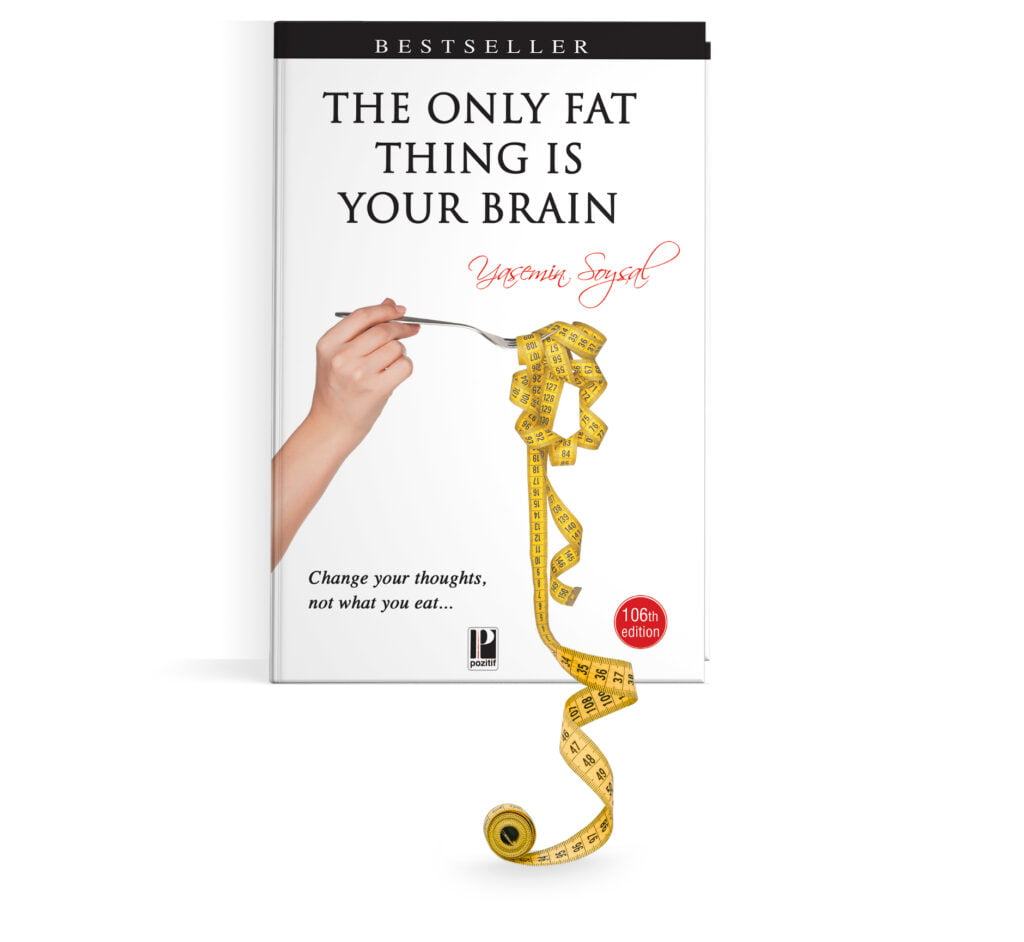 Think Thin
Obesity and overweight, which have become a major problem all over the world, cause more than 4 million deaths every year.
The overweight problem cause trouble in a very large area, from heart attack to depression, from anxiety to eating disorder. The latest data indicates that obesity and overweight are spreading like a pandemic. It has become the cause of many diseases and deaths rather than an appearance disorder. When this is the case, the question of why we cannot lose weight comes to the fore. People blame food and sedentary life. Why doesn't anyone ask why people overeat. How come the fact that we need to overeat is ignored by the weight loss world. While trying to lose weight, we come to such a strange stalemate that, aside from losing weight, our psychology tells us to eat more. The book "The Only Fat Thing is Your Brain" was written in order to shed light on all these problems. The Only Fat Thing is Your Brain was published in 2009 and became a bestseller in the month it was published. It has now reached 140,000 sales units.
The books "Think Yourself Thin" and "Listen to Your Soul, Feed Your Body" published after the book "The Only Fat Thing is Your Brain" has also achieved the same success. In fact, this shows us that people need psychological support when trying to lose weight and how to use their minds while fighting obesity.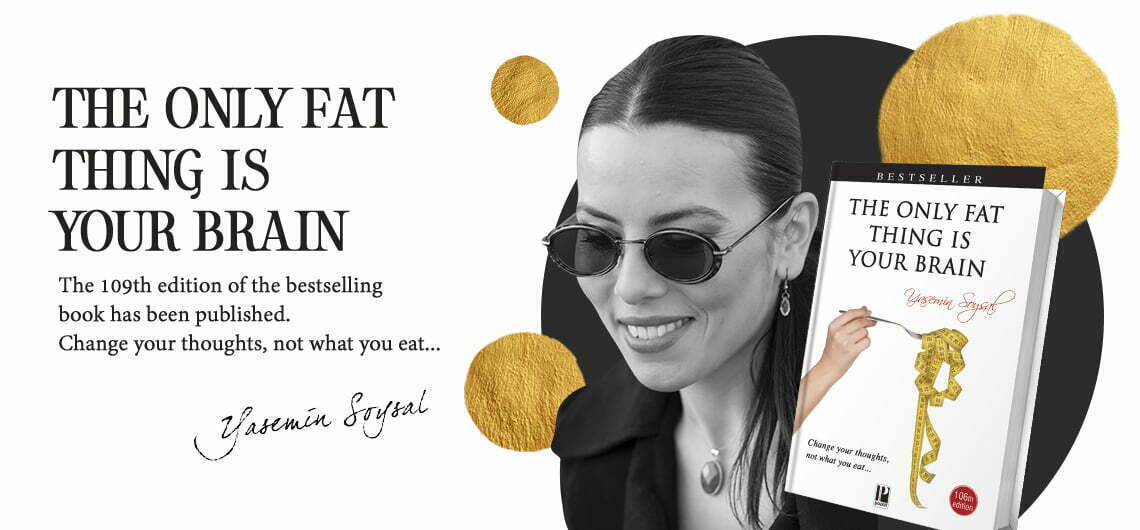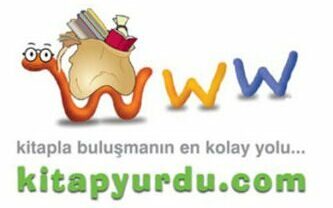 I loved the book "The Only Fat Thing is Your Brain" and the author so much. I asked Mrs. Yasemin a question on social media. I never thought she would answer it but she answered my question. God bless her pen… (Ceren Soylu)
I don't read a lot of books. I bought this book because my doctor recommended it. God bless, I'm glad I bought it. I love reading the book, and I understand it, and I'm starting to lose weight. I wonder why they taught us the wrong things. I will read her other book. I definitely recommend it. (Zehra Albayrak)
I bought this book just to lose weight but it changed my life. I thought obesity was just about food. I thought I ate all the time because I couldn't control my appetite. I used to believe that if I didn't get on the scales, I couldn't prevent my obesity. All I knew was turned upside down. Buy it, read it, give it away… (Kübra Ermiş)
It's like a coursebook to me. The book was worn out by drawing the pages of the book and taking notes for myself. Especially "Think Yourself Thin", the book I read over and over and over again. The fact that she wrote the information in daily discourse and the implementation to daily life is very nice. It changed my life, Mrs. Yasemin, I don't know if you read these lines, I turned from a woman who ate cookies in meeting days to a completely different woman. I'm so glad we have you. Please keep writing. (Esra Türkoğlu)
"The Only Fat Thing is Your Brain", If someone had told me that one day I could read a book and lose 30 kg, I wouldn't have believed it. I don't usually read a book but my life changed when my friend forced me to get this book as a gift. (Betül Demir)
I've read the author's other books, they're all very good. The book "Think Yourself Thin" contains more information than the first book. If you think it is the first book written in this field, perfect! (mavimandalinam)
It's a book that makes you realize our personal directions, obsessions and even many mistakes, of course, it has some shortcomings, but if you are addicted to food, like me, start this book first 🙂 (fatolog)
To overcome prejudices, you must read (Aysegul Garip)
I bought it on the advice of a dietitian, I'm really sorry I haven't read it so far (Aylin Gümüş)
Think Yourself Thin; It's the first time a neurosurgeon has written on the back cover of a self-help book. And the book comes out with a different narration than other self-help books. (handan0654)
I read many books on nutrition but this book will take the first place. (Ecck)
I've read this book 3 times over and over again in different years and bought it for my friend and gifted it to my friends. This book definitely increased my awareness. I strongly recommend you to read it from time to time so that you do not forget it. (kübra şimşek)
A nice book that gives information about subconscious games, everything ends in thought (kitap kurdu)
It is truly a book that confirms and guides that everything is happening in the brain. Anyone with or without weight issues should read this book (Nurcan Adalı)
Think Yourself Thin; don't just think of it as a book about losing weight, it is a legendary book about the working system of our brain… (duççe)
It was a book recommended by my dietitian. I figured out that there's a lot of wrong things we really know. My friends read it after me. This book motivates people while dieting. I think it's great. (Neslihan Yıldırım)
I finished it in 2 days. The most correct one among the comments of the television and newspapers behind was Sabah Newspaper: "All the memories you know will be broken." I wouldn't believe mind exercises, especially the ones about weight. "If a person feels hungry, she or he is just hungry" I'd say until I read this book, it really works. I am especially amazed about the scale thing. I don't know if I'm going to lose weight or not, but I think this book should be read. (umudunukaybetme)
Think Yourself Thin; a book should be read to learn what kind of miracle and how our brain is ore. (akca009)
Think Yourself Thin may seem like an self-help book but it's not. It's a helpful book with scientific data about your brain. I don't think reading once is enough to understand. (theirem)
Well, all that was written made perfect sense to me… Now I'm trying to apply what I read when I find a chance. I believe it will help… thanks Yasemin Soysal (tazzm)
It's a great book.
When you read "The Only Fat Thing Is Your Brain," you can say, these are things I already know. But when you leave this state of knowing and start to practice, your life changes. If you forget what you know and apply what's in the book, you're really losing weight. I've read the author's other books, they're all very good. The book "Think Yourself Thin" contains more information than the first book. If you think it is the first book written in this field, perfect!
Be sure to read 🙂
The book is amazing! I bought the book "The Only Thing Is Your Brain" first. I really finished the book in a day. I must have read my last book in my high school years, but this book was so fluent and written in a style that I could understand that being able to enjoy a book made me very happy. Then I got the other books of the author, God bless her pen… You brightened my world.
Think Yourself Thin!
It was a book that made me say "wow!". I think this is a book series whose effect will never end.
She is a writer that I love both for her athlete identity and her achievements in sports, as well as for the books she wrote and she is also a self-help book glutton. I read her book "Listen to Your Soul, Feed Your Body," and I am eagerly awaiting your next book, Mrs. Yasemin 🙂
definitely!
It's one of those books I enjoy reading. I thank the author and recommend it to you.
THE ONLY FAT THİNG İS YOUR BRAİN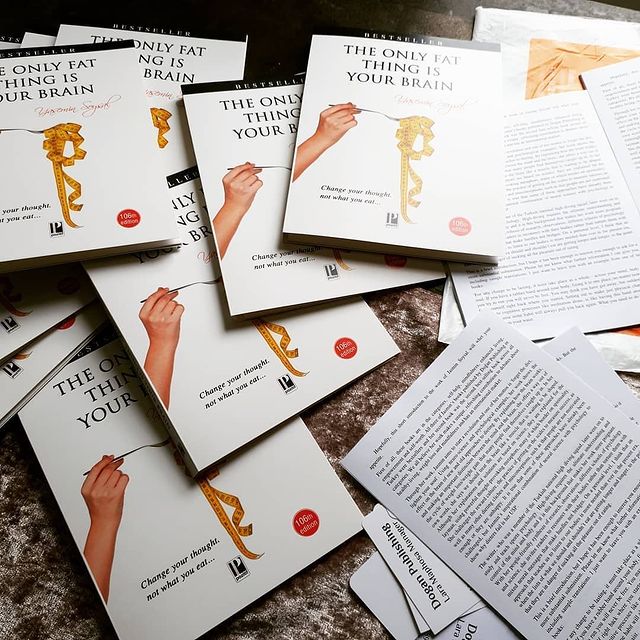 With this book, I hope to bring a fresh approach to the problems of excess weight and obesity, which are among the greatest health problems of our age and help you to find the answers to your problems from inside rather than outside.
I hope that the information in the book will help make you aware of your mistakes and guide you in the right direction with exercises to develop yourself on the wider subject of dieting. I believe that with the help of these exercises, you will create the right conditions for losing weight and at the same time appreciate the miracle of the brain.
Perhaps you have heard someone say, 'It's all in the mind. Many people stop smoking in their mind before giving up physically. That's the best way to get rid of bad habits.' Then you perhaps wondered what goes on in the minds of these people and how to do it yourself?
This book can provide answers to your questions and relieve your frustrations, enabling you to make the physical and spiritual changes you wish for.
SHORT Contents
Acknowledgements, Preface, Introduction
Chapter: Wrongs that We Think Are Right: At All Costs

The Three States of Being
Who Wins the Tussle?
The Call of the Kilo-Inducing Scales
The Ghost in the Cupboard
The Puzzle of the Plate
The Cleverest Corset: Our Skin
Sweet Lies, Bitter Realities
The Only Fat thing is your Brain
Ignorance is Bliss
Now Pick Up a Pen