What are the favorite Indian foods in India? What to eat in India? Thali, Büryani, roti, masala dosa, Curry, jalebi, samosa, idli sambar, vegetable korma, pas malai, Indian bread naan, Indian spices and more can also be found in this article. I will share with you the most popular tastes in Indian cuisine and the dishes that we cannot get enough of eating during our trip to India.
On my trip to India with my family, we were most afraid of not being able to eat Indian food. As you know, Indian food is too bitter and spicy. Also their appearance is too cluttered and slurry-like. But we can say Indian cuisine has made us fall in love with its cuisine. So what are India's favorite flavors? If you visit India, let's see what dishes are waiting for you.
What did we eat in India? Indian Food
Buryani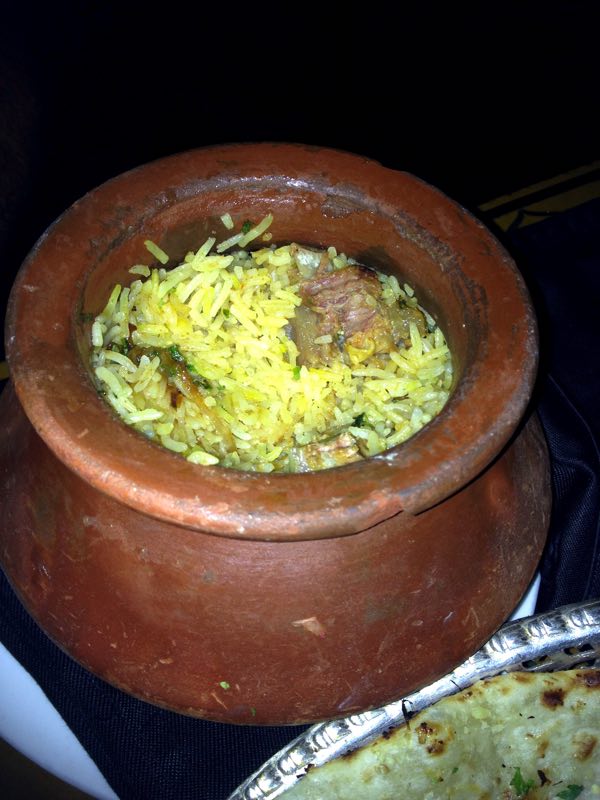 Biryani, one of the most common dishes in India, is made by adding various spices to rice and meat. Biryani rice can be made from lamb or goat meat, as well as using chicken and seafood. If you are a vegetarian, you are lucky that the Biryani dish can be made by adding potatoes and various vegetables. While tasting Biryani, you are likely to feel the various spices in it such as saffron, garlic, cardamom, cinnamon coriander on your palate because there is a wide variety of spices in India.
Thali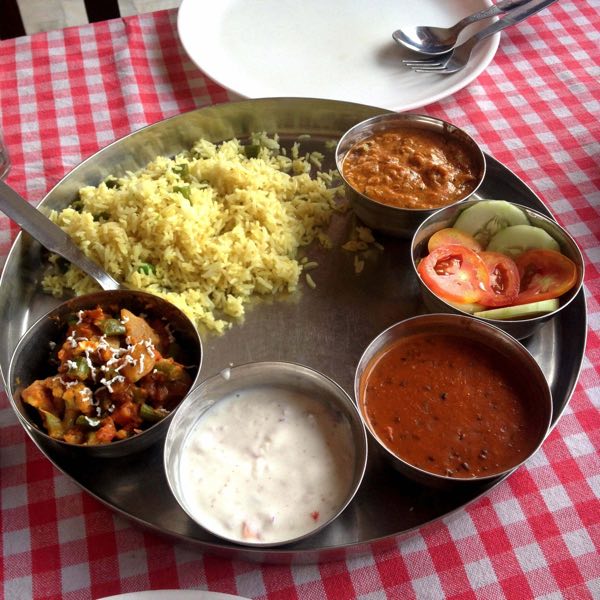 Thali, which means "round serving plate" in India, is not actually the name of a single dish. You can think of this plate as round metal tray or as a big tray. Part of this large tray is rice, and the rest is yoghurt in small round plates, curry vegetables, sauce, pickles and the famous bread of India called roti. When you go to India, I recommend adding Thali to your food list and enjoying each one separately.
Roti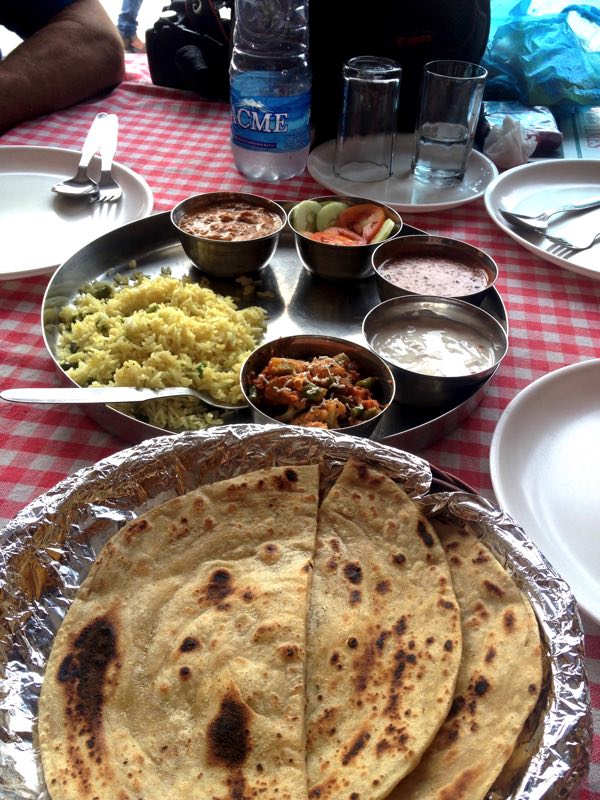 Roti is a bread native to India and is made unleavened and fine. Also known as chapati, this bread consists of wheat flour, water and salt. It is made into dough, opened finely and thrown into an oil-free pan and cooked. In some places you can also see that various vegetables and potatoes are put in this dough.
Masala Dosa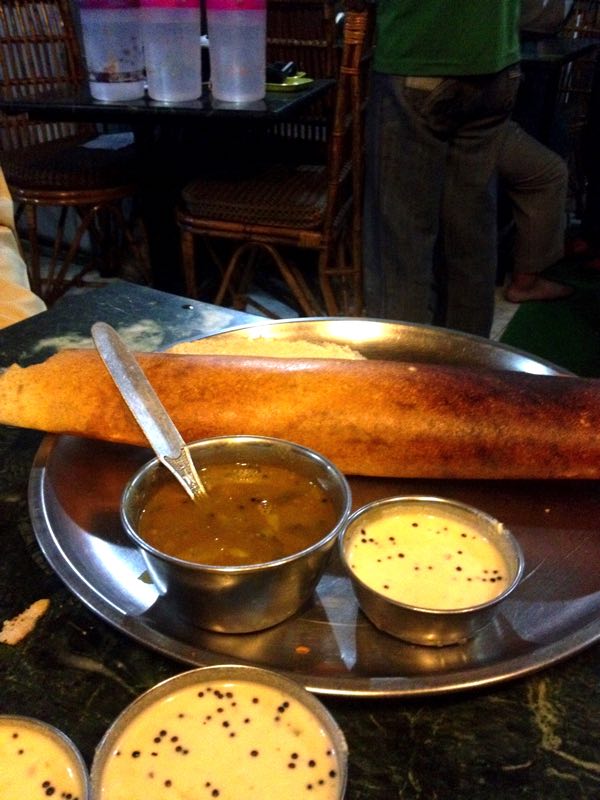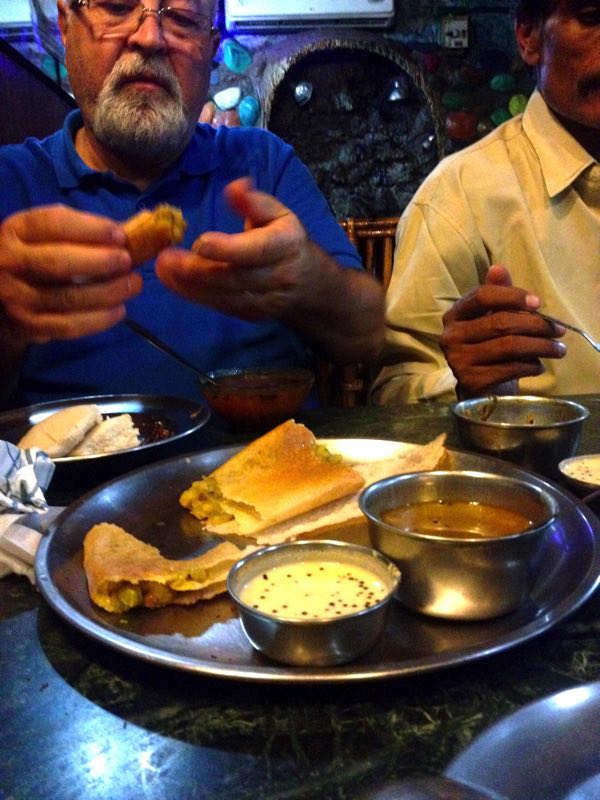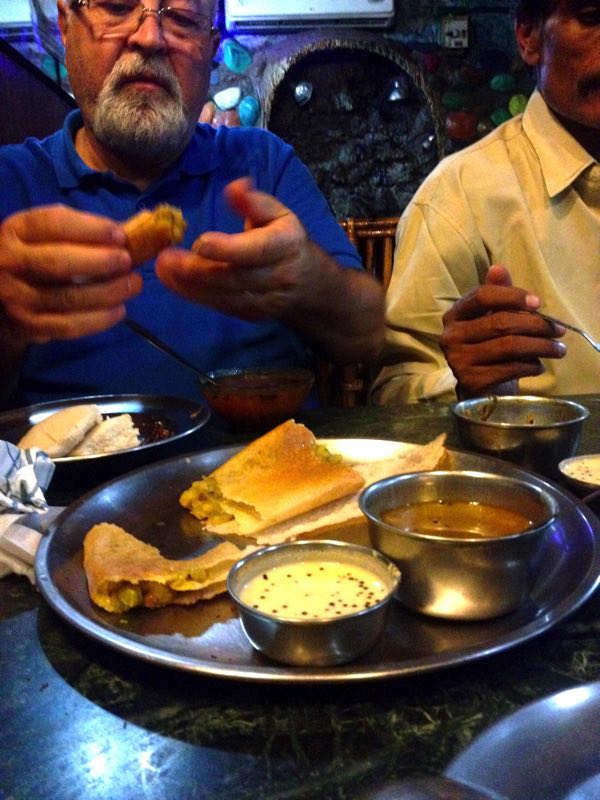 I was eating Masala Dosa with my mother, father and the Guru.
Masala Dosa is a kind of pancakes made from dough obtained from lentils and rice. They fill this pancake with potatoes, onions and mustard seeds. This pancake, which you can consume at any time of the day, is served with coconut sauce and tomato sauce next to it.
Ras Malai
Ras Malai is a soft dessert made from saffron milk and a special cheese, paneer. You can find and taste Ras Malai, which has a white and small appearance, in many parts of India.
Idli Sambar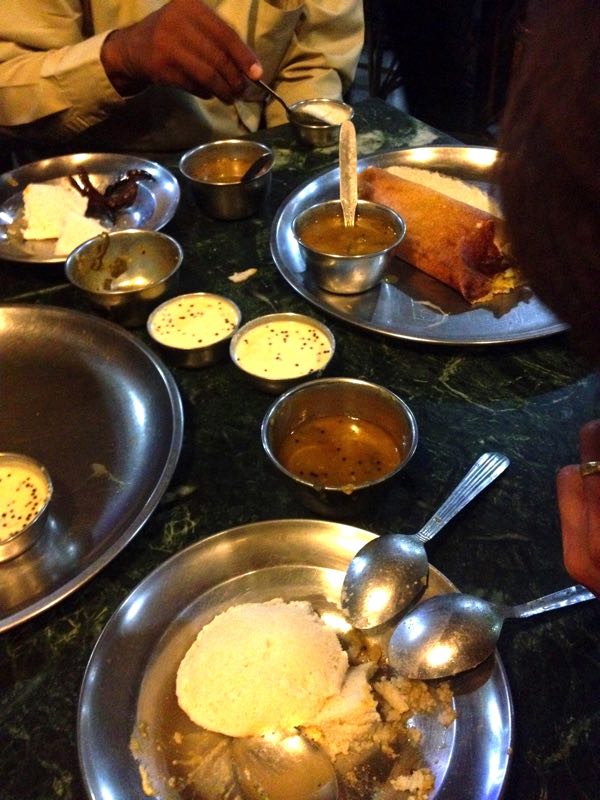 Keema
While making the keema, they thin the meat so much that the meat comes to the consistency of minced meat. You can also see that Keema is made by adding chicken or various vegetables to it. Keema is also filled with spices such as onion, garlic and ginger.
I would like to remind you that keema made of peas and meat is usually made on special days and nights of India.
Vegetable korma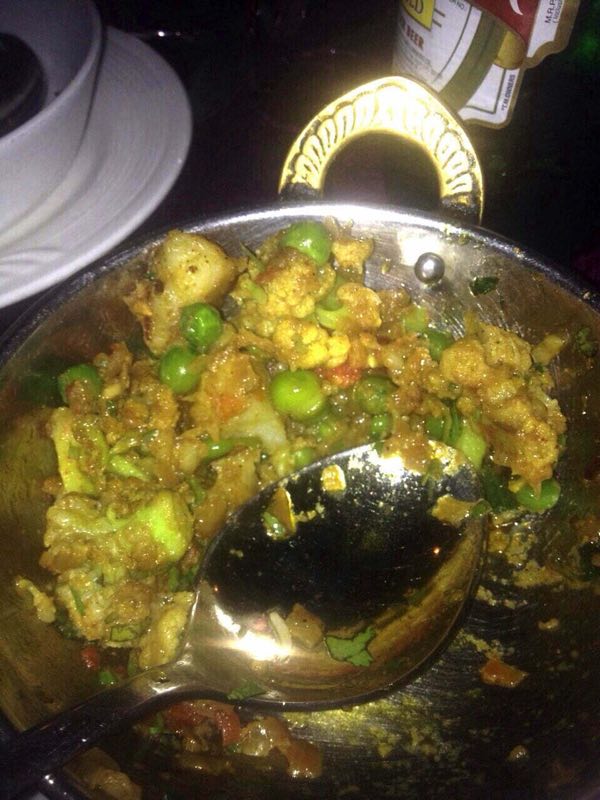 Dal Makhani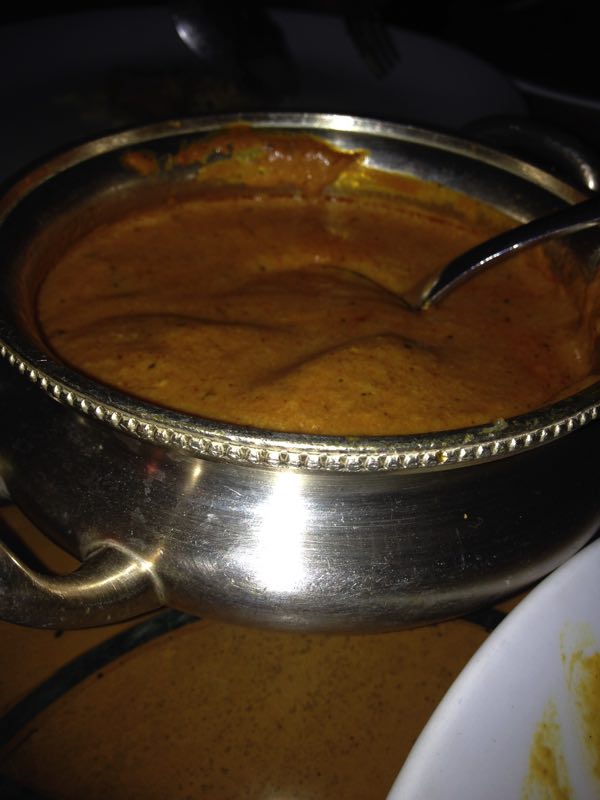 Dal Makhani dish is prepared with the main ingredients such as green lentils, butter, garam masala spice native to India and tomato puree. This dish, which can be consumed both morning and evening in India, means buttered lentils. Cream is put on top of the dish and served.
Indian Spices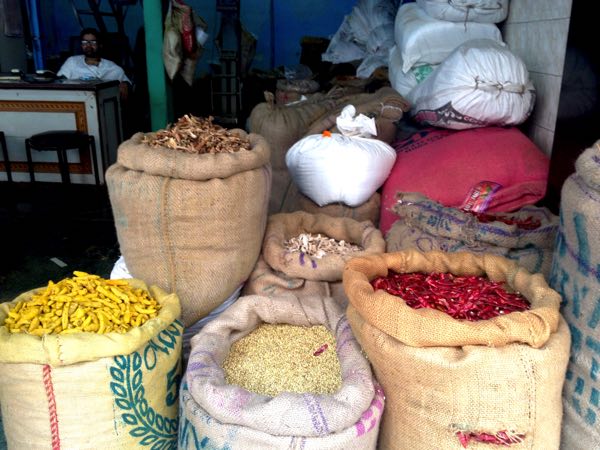 What you will see the most in almost all parts of India will undoubtedly be spices. From saffron to cardamom, from curry to turmeric, the smells of spices that you have never heard of have spread on the streets. They are almost the staple ingredients of Indian food. When you go to India, you can buy these spices and make any Indian dish you want.
Don't forget to dine at Indian street vendors!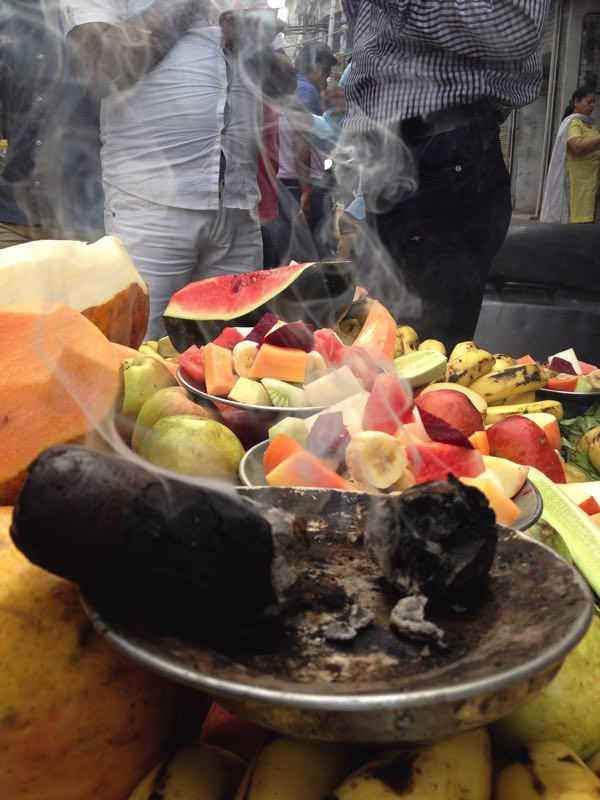 Samosa
There is a delicious street food that you will see in almost many parts of India. The name of this dish is Samosa and it means fried pie. Inside Samosa there are ingredients such as vegetables, minced meat, potatoes, lentils. This burrito is triangular in shape and is quite famous in India.
Jalebi
Here I will tell you about Jaleb, which is a street flavor again, but this time it is a dessert! If we say Jalebi is the most famous dessert of India, I think we would be right. Its dough is similar to our dessert "halka tatlısı" Like the "halka tatlısı", the Jalebi dessert is also made by frying in oil. The part of the dough being left in the oil is a separate fun! Jalebi's sherbet is prepared with rose water, and although it is a good option for those who love sherbet desserts, I am in favor of everyone experiencing this taste.
It's okay if Indian food is too spicy and bitter. If you can't find anything to eat, fast food again welcomes you with its Indian presentation.
Fast Food in India…
Never think, 'Will I come to India and starve, What will I eat?' Yes, you can easily find a fast food shop in New Delhi, India. Simple, non-spicy and simple dishes will be waiting for you here. You can always find boiled rice alongside Fast Food in India.
When we first came to India, we had evaluated such food alternatives a few times. Sometimes, fast food shops in New Delhi acted as saviors in case we were far from the restaurant we wanted and there was no suitable place to eat around.
We stopped by the fast food restaurant in India only for the first two days. As we got used to the food, I can definitely say that we never went again.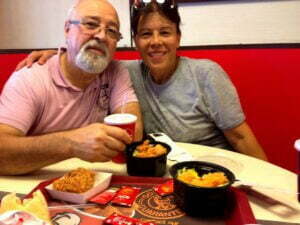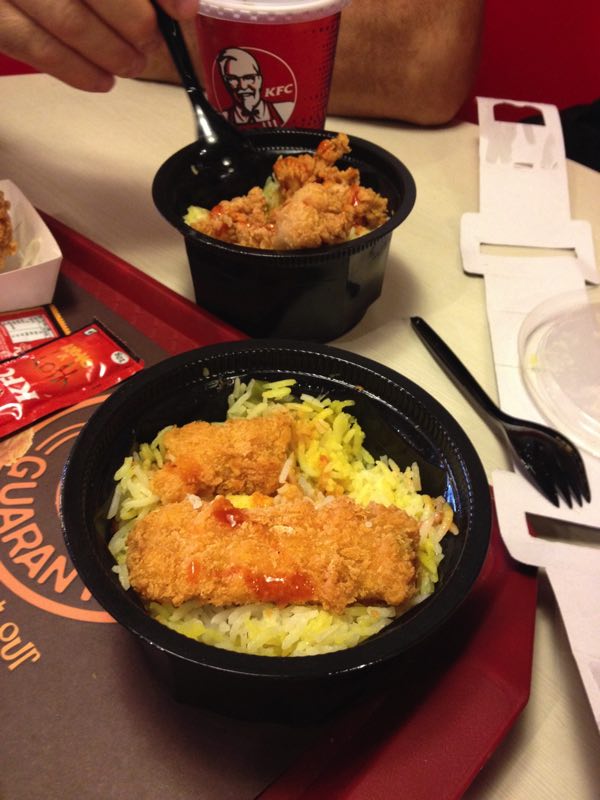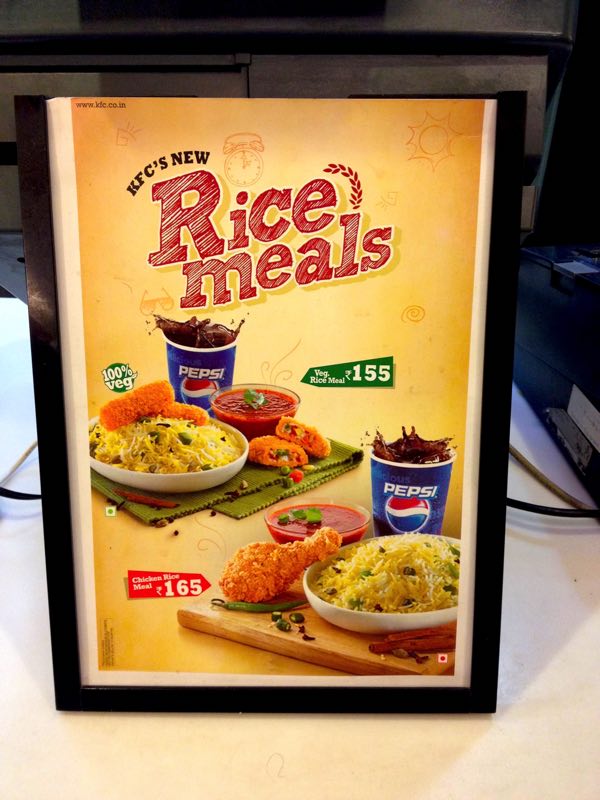 Eating on the trains was very enjoyable for us. I can say that it was the thing we enjoyed the most when traveling by train in India. While our stomachs were ringing with hunger, we were incredibly happy with the food that came out of my mother's bag. While watching the surroundings from the window of the outgoing train, we fell in love with the most popular flavors of India.
I recommend you to check out my train experience article.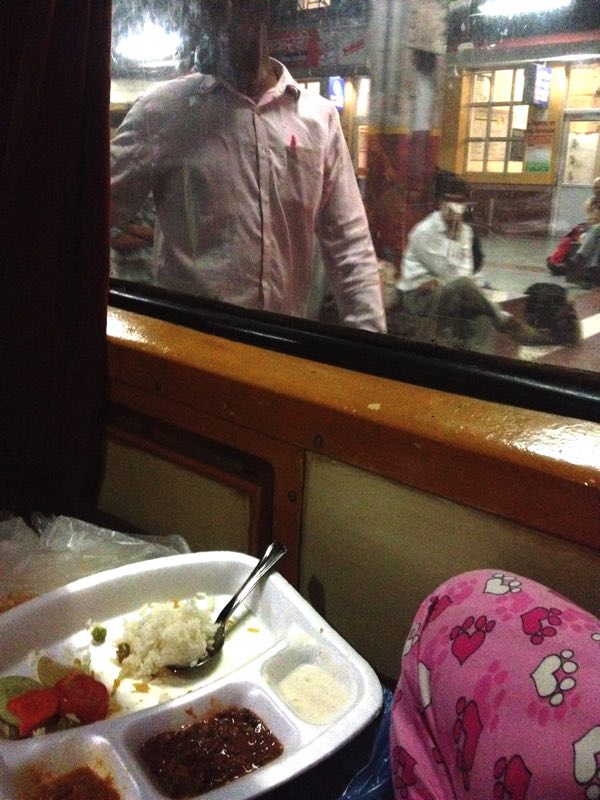 For detailed information about Iranian food, I recommend you to read my article on Iran's favorite foods.