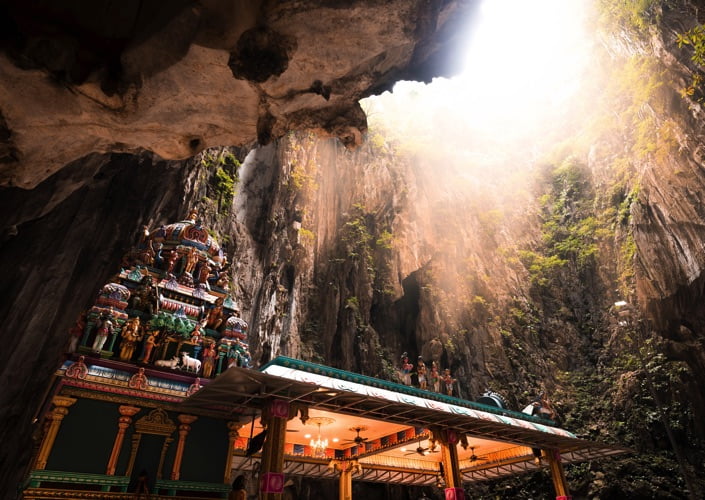 It was as if we had taken what we were going to take from Nepal and finished what we wanted to see. I felt I wanted to go away. When that feeling came, it was time to fly to another country. Now we were going to see Ali's friend, who insisted on calling Ali. Malaysia was waiting for us. Of course, we had a little money in our pockets and we didn't have a route. It wasn't like we were going to another country because Ali's friend was picking us up at the airport. So all we could think about was getting a plane ticket and going to Malaysia.
Don't be such a friend!
Of course, taking into account our young age, there was no possibility in our minds that his friend would not even come to pick us up from the airport. That's how experiences are acquired when growing up. What if I say we waited at the Malaysian airport for hours with bags and told you no one was coming to pick us up?! You want to know what happened to us afterwards? Let me tell you about the trip to Malaysia…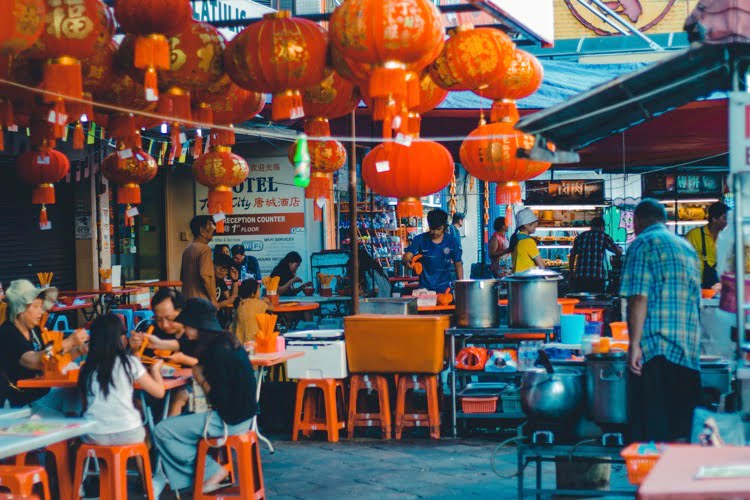 From Nepal to Malaysian
When we were in Nepal, we bought a flight to Malaysia for three days later. We packed our bags and souvenirs from Kathmandu, Nepal, and made our way to the airport. After a very pleasant trip, we landed in Malaysia. We went from that Indian feeling in Nepal to the Far East feeling. Everything smelled exotic and different. It's a different country again, and it smelled different.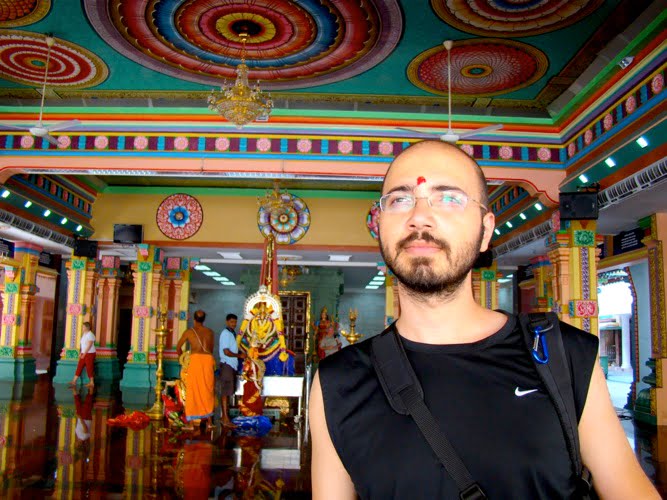 We picked up our luggage at the airport and waited. The first half hour was fine. Ali and I were chatting and looking around, but after 45 minutes, we started to be annoyed. The phone of the person who was coming to pick us up was off.
You can't be so naive
At first we were making excuses like he was in the subway, not picking up the phone, passing through the tunnel. But after an hour, we decided that it was not normal. And after an hour and a half, we knew we were being stood up. It was afternoon, and a few hours later it was going to get dark. We were standing at the airport looking at each other. What were we going to do now? We had no idea where to go, where to stay. We also didn't have cell phones that we could connect to the Internet instantly. If we had a route in mind, at least we'd take a subway ride and go, but now we didn't know where to start.
It had been hours since I landed at the airport in Malaysia
And then all of a sudden, I had an idea. I saw the bookstore upstairs at the airport. There should be travel books there, especially Lonley Planet. It was a book I used to consult for travels at the time, full of accommodation, food, drink and sightseeing options for every budget. We ran up to the bookstore, put the suitcases aside and sat on the floor. Because we didn't have the money to buy that book. We had small amount of money and the book was very expensive, so we decided to get help from the book and write down the places and routes we were going to go on a piece of paper. Our English was not very good and the book was written in English, we did not understand everything perfectly. We still had an idea about hotels and restaurants or addresses. First, we opened the accommodation part of the book and took note of the most popular of the cheapest accommodation options. Of course, we had no idea which of the addresses was central. Then we started taking notes on places to go and eat. That's when we saw that some of them were very popular. The hostels that are central and actually close to many places would be more accurate for us. Then we put a star next to them and explored how we could get there. We learned that it would be much more convenient and economical to take the subway to whoever we asked at the airport. Our luggage wasn't suitable for walking but there was nothing we could do. After sitting on the floor for an hour, we took a deep breath and headed towards the airport gate much more confidently but cowardly on the one hand. We walked to the metro and then we started to make our way towards the center. We started our hostel selection by choosing three of them, which are close to the metro but could be in the center.
We arrived at a strange hostel iin Malaysia
After getting off the subway, it was a little difficult for us to walk, but thanks to the adrenaline in our body, we still had our power. It was getting dark. We decided that it was impossible to walk to the other hostels. That's why we walked towards the most central one. Actually, we came to a sympathetic but strange hostel. We were greeted at the door by a transvestite. The rooms were very small and windowless.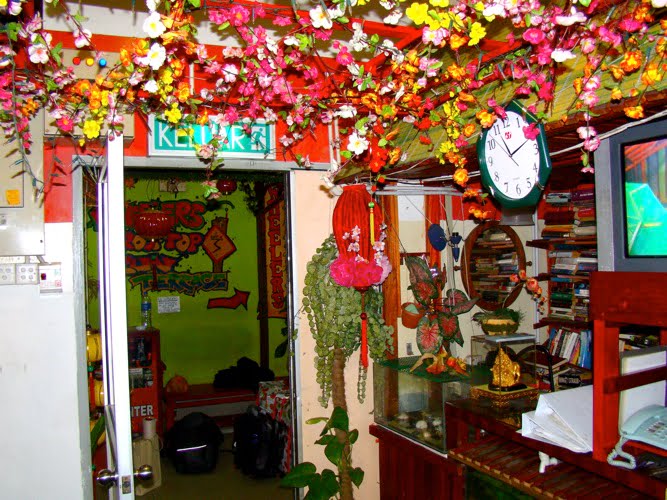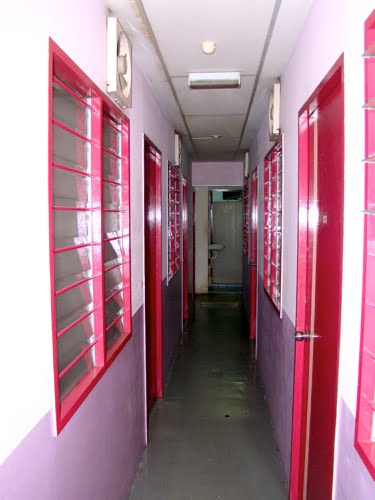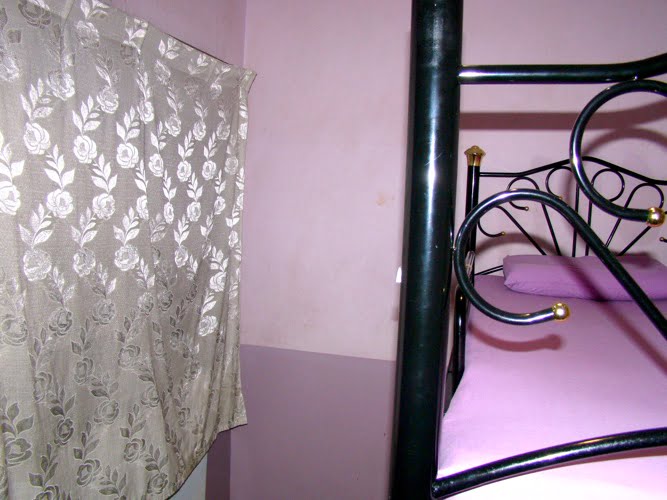 God, we knew this movie from somewhere. Didn't we go through the same thing when we landed in Nepal? Again, an unknown fear gripped my body. It was like a small cell prison because there were bars on the sides of the rooms.
God, would we really stay here
Also, the hostel was closing the shutters after an hour in the evening. We had no choice. We were going to stay here. We felt terrified for the first hour, but then we were relieved when we saw that there were a lot of tourists staying here, a sweet terrace where you can breathe. We were relieved that we had found a solution that was both desperate and actually nice.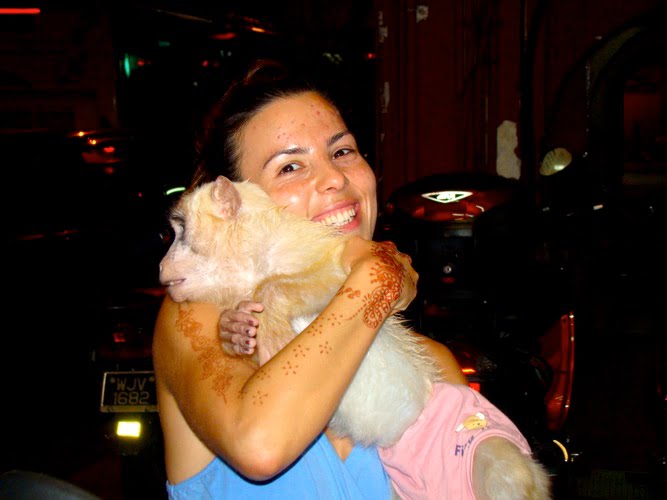 We were ready for our Malaysian days. We were still trying to reach Ali's friend. When we couldn't reach him the next morning, we completely gave up on him. Three or four days later, he came up with a ridiculous excuse, but we didn't need him anymore.
We decided it was best to go out on the terrace and have a beer and put aside what we had been through and relax. The suitcases were in the room, we were in the center, the shutters were closed, we were drinking beer served by an intimate waiter on the roof. It's weird but you can't predict when serotonin will come into your life. We were going to discover Malaysia tomorrow with the feeling of relaxation that beer gives.
That's when I felt like a traveller
The next day, Ali and I had a fight that wasn't too big, but we decided to go to separate places. Actually, I was amazed at how we didn't argue with so much tension until that hour anyway. We went to separate places at the end of the argument. I just had some money. I wasn't taking my passport with me when I was traveling around in the town anyway. I was walking around in a country I didn't know about with some money and a camera in my pocket.
Hop On Hop Of buses in Malaysia
That's when I discovered Hop On Hop Off buses.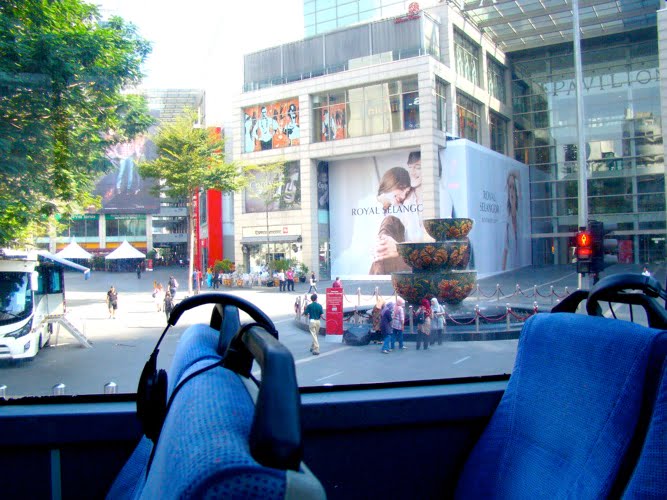 These are the on&off buses, which I frequently in use in my travels and change the comfort of the trip, which are generally found in every country. Hop On Hop Off buses draw a circle within certain routes and you get off wherever you want. You walk around and then you get on the other bus that comes from behind where you left off. The route of the bus is the most popular and worth seeing places in that city. Of course, after you get off the bus, you decide how long you will spend there. Although the departure and ending times of the buses vary according to each country, Hop On Hop Off buses generally operate between 08:00 in the morning and 21:00 in the evening. If the opening times of the places where the bus goes are too late or earlier, there will be changes accordingly.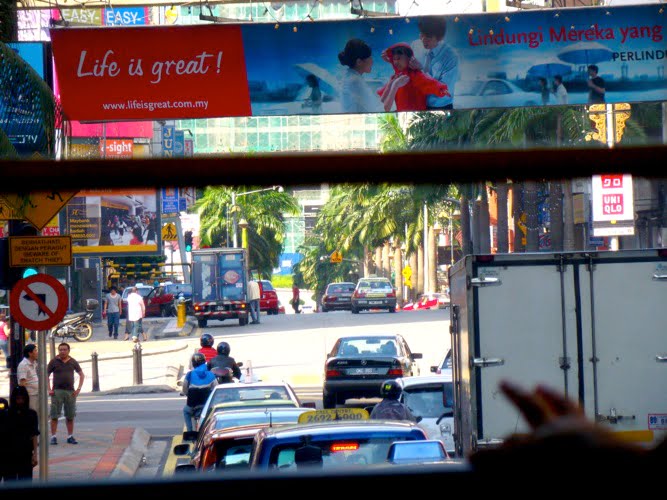 If you are a real tourist in the country and you did not go there with a tour agency, these buses can save your life. It allows you to spend your day in a planned schedule. If transportation is expensive in the country you are going to and there is a distance between places to go and see, then Hop On Hop Off buses will make you advantageous in terms of both time and cost.
In addition, there is an audio narration facility inside the bus. In this way, you can learn the characteristics and history of the places you have visited. The headset you put in your ear will inform you about the stop of the next bus. Usually, On&Off buses have several language options. You can choose which language is easier and more understandable for you.
HOP ON HOP OFF!
That day, I learned I could travel freely without needing anyone, discover life without even carrying a bag. With the brochure they gave me on the bus, I was getting off wherever I wanted, learning and getting on the bus again. Actually, I didn't have great English. Being able to do this with my broken English also boosted my self-confidence. Information about the places we went with the microphone was given in English from time to time, but since I did not understand much, it was easier for me to examine the pictures and texts from the brochure in my hand.
Towards evening, the city of Kuala Lumpur suddenly became smaller in my eyes, making me feel like I was in a familiar city. I went back to Ali excitedly. I wanted to tell him about this. I couldn't see everywhere by bus, but the next day, Ali and I decided to explore Kuala Lumpur again in the same way.
After the pandemic, I heard in many places that these bus times are not the same. When there were not enough tourists, waiting times of 20 minutes could increase to an hour. Before doing such a tour, I recommend doing a short search of the internet. Or do not forget to get detailed information before buying the bus ticket in the country you are going to.
I would like to briefly tell you about Malaysia and Kuala Lumpur:
Places you shouldn't return without seeing in Malaysia
Malaysia, located literally in the center of the South Asian region with its colorful structure, food and beverage culture, modern cities and exotic atmosphere, it is a country that has attracted attention recently. This special country, which can preserve its rich cultural heritage to this day, balances the traces of modern life with traditional patterns.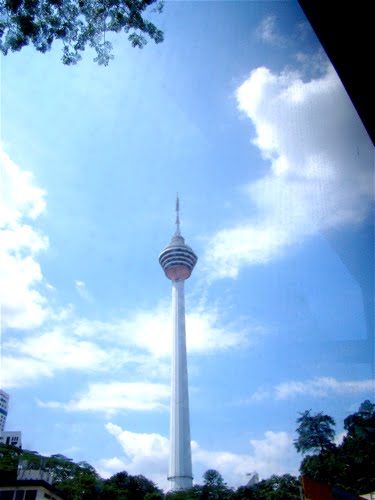 In Malaysia, the country that attracts the most visitors in South Asia recently, you can witness many unique cities, especially Kuala Lumpur, experience an extraordinary sightseeing experience with Hop on Hop off buses, visit exciting islands and of course taste incredible Far East flavors. I have brought together the places that you should not return without seeing when you come to Malaysia.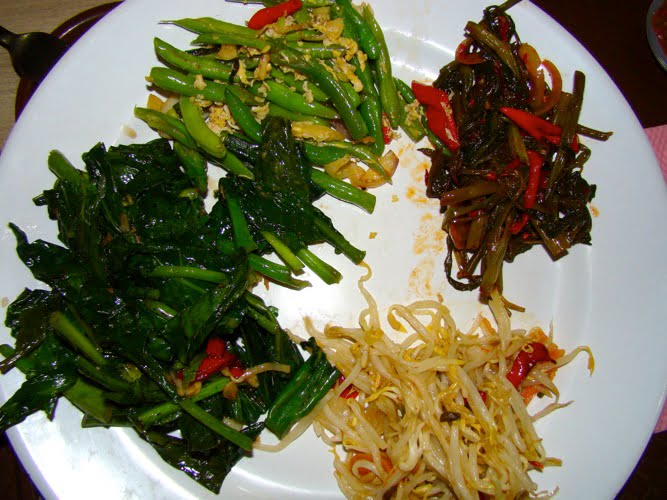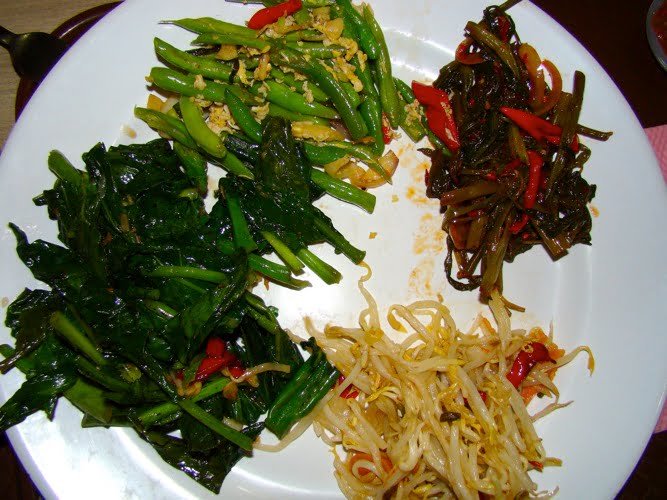 Kuala Lumpur
Malaysia is one of the most comfortable and safest countries in the South Asian region. Kuala Lumpur, the capital city where you can find all traces of metropolitan life, will be the first and busiest stop of your trip. Malays, Chinese and Indians are predominantly in this fantastic city, where details suitable for tourism infrastructure are planned, but on the other hand you can see concrete traces of the wild nature. Of course, the role of this ethnic structure in the richness of the food culture is undeniable.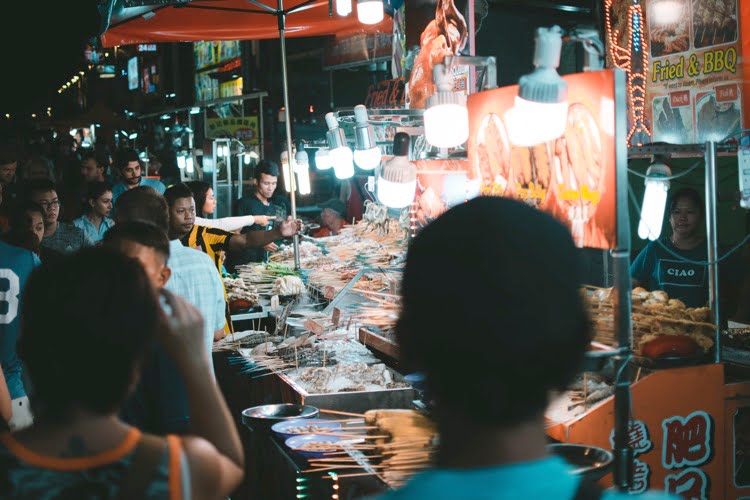 In Kuala Lumpur, you can find delicious smells of spacies every street corner. Do not miss these delicious, hot street delicacies that you can come across at any moment. On the other hand, I can say that art is performing from the side streets of this lively and ever-living city. Graffiti work, dances, street singers, etc. They bring life to the side streets in Kuala Lumpur. You can witness two different sociological structures of Kuala Lumpur, which are completely opposite to each other, in the Petronas Towers and in the Chinatown areas.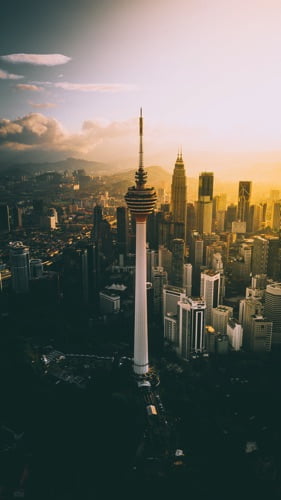 The Petronas Towers were considered the tallest buildings in the world until recently. In the Chinatown area, a completely different atmosphere welcomes you with its street delicacies, interesting entertainment venues and unpretentious structure. Kuala Lumpur creates an interesting and ironic situation with skyscrapers located in greenery and wild nature.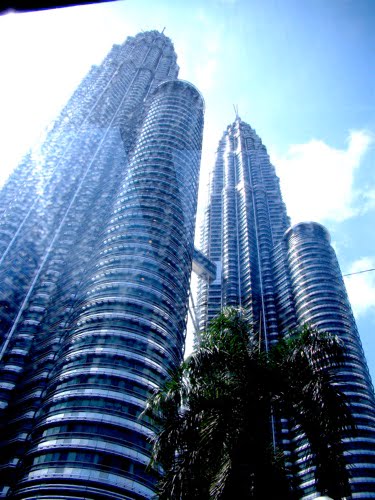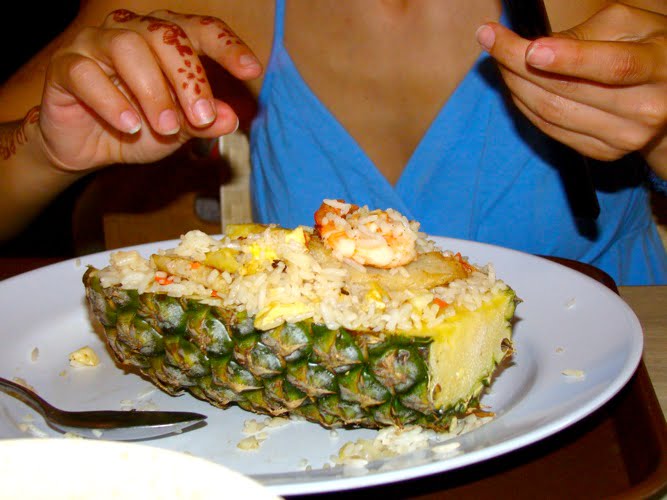 The name of the capital, which has a population of close to 2 million, means "Muddy Junction" in the local language. In Kuala Lumpur, which was a quiet and modest town 200 years ago, today you can visit places such as Batu Caves, KLCC Park, KL Tower, Old Town, Central Market and National Museum of Malaysia.
Petronas Twin Towers
Batu Caves
Menara Kuala Lumpur
Central Market
Chinatown
Thean Hou Temple
Little İndia
Bird Park
Bukit Bintang
Masjid Jamek
Islamic Art Museum
Sultan Abdulsamet Building
Sri Mahamariamman Temple
Jalan Alor
Butterfly Park
National Mosque of Malaysia
Suria KLCC
KLCC Aquarium
Sunway Lagoon Theme Park
We couldn't go out of Kuala Lumpur because we had limited time and money in Malaysia. But while you're in Malaysia, you might want to see these areas. I'm sharing a few of them under short headlines.
Petronas Twin Tovers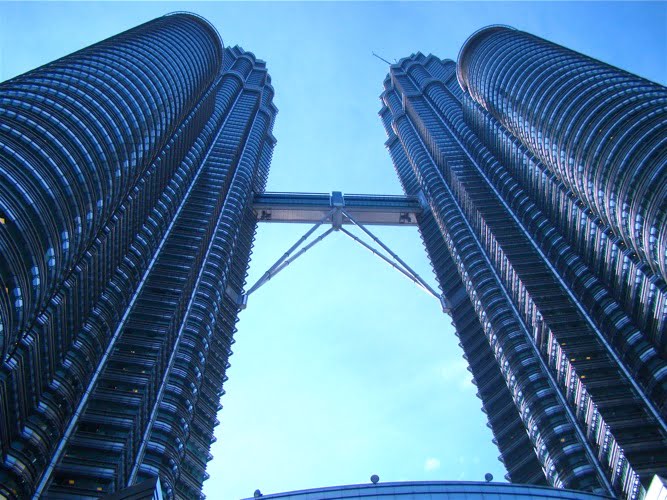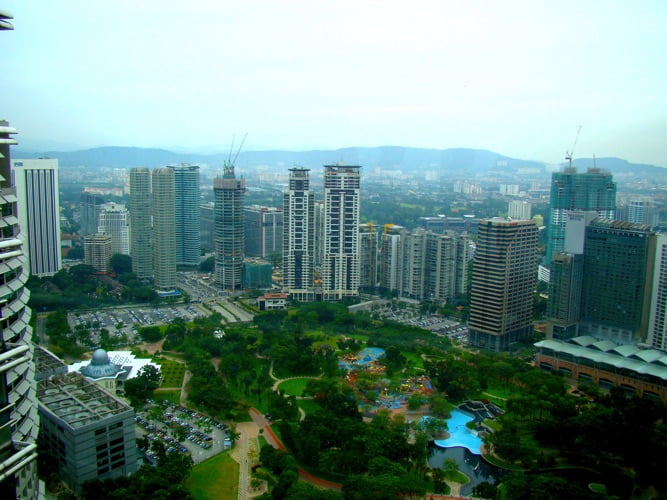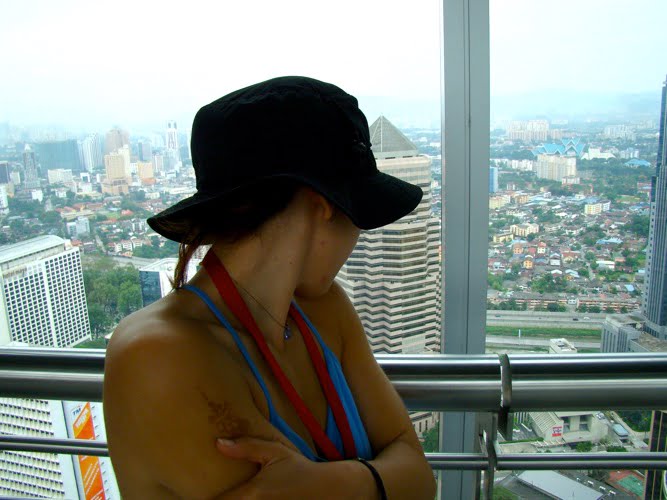 Batu Caves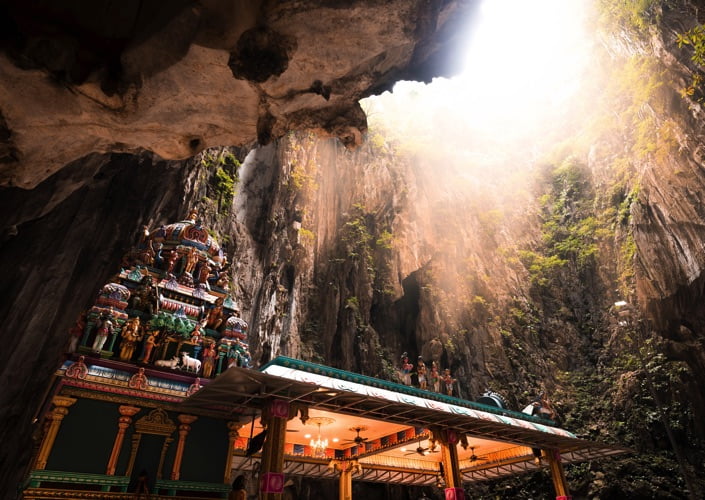 Melaka
The Melaka region was the capital of the kingdom before the colonial period. The dominance of countries such as India, England and Portugal in certain periods ensures that different architectural influences coexist. In Maleka, which is also a UNESCO World Heritage Site, you can include special places such as Christ Church, Jonker Street and Cheng Hoon Teng Temple on your travel list.
Cameron Highlands
Cameron Highlands are often likened to the Black Sea. When you come here and witness its nature, you will greatly agree with this analogy. Located 200 km from the capital, the area was discovered by the British about 100 years ago. Home to the country's largest tea and flower production, Cameron Highlands welcomes its visitors with mysterious hiking routes in the rainforest.
Penang Island
Penang Island, located in the northern part of Malaysia, always finds its place in lists such as "islands you should see before you die". An ideal getaway for those who want to get away from the city and explore the virgin nature of Malaysia, there is the longest bridge in the country between the island and the center.
The large complex of Buddhist temples also carries the region to an important place in religious tourism. Langkawi Island, Borneo Island, Tioman Island, Redang Island and Perhentian Island are among the islands worth seeing in the country.
Our trip to Malaysia was actually a journey where we discovered ourselves, our personalities, and our potential rather than just a touristic trip. We were no longer the people we had set out from Iran. We could feel that we had changed a lot on the return journey.
My journey from Turkey was Iran, Nepal, Everest, Malaysia, Iran and Turkey again. I went through such things that I felt like I was growing up. Rather than growing up, my point of view on life has changed.
With the memories and souvenirs, we collected from every country at the Malaysian airport, our luggage had become heavier so much that we were thinking about how we could carry them. We got into such a situation in Malaysia that we learned that a person can be happy without money, without an identity, and alone under any circumstances. That comfort was felt at the airport. We were very happy with the fruits we had, the suitcases we couldn't carry behind us, the plane tickets we bought with our last money, and the money we didn't have in our pockets. I will never forget the hours of laughing and joy at that airport.
If you want to change, make a journey…