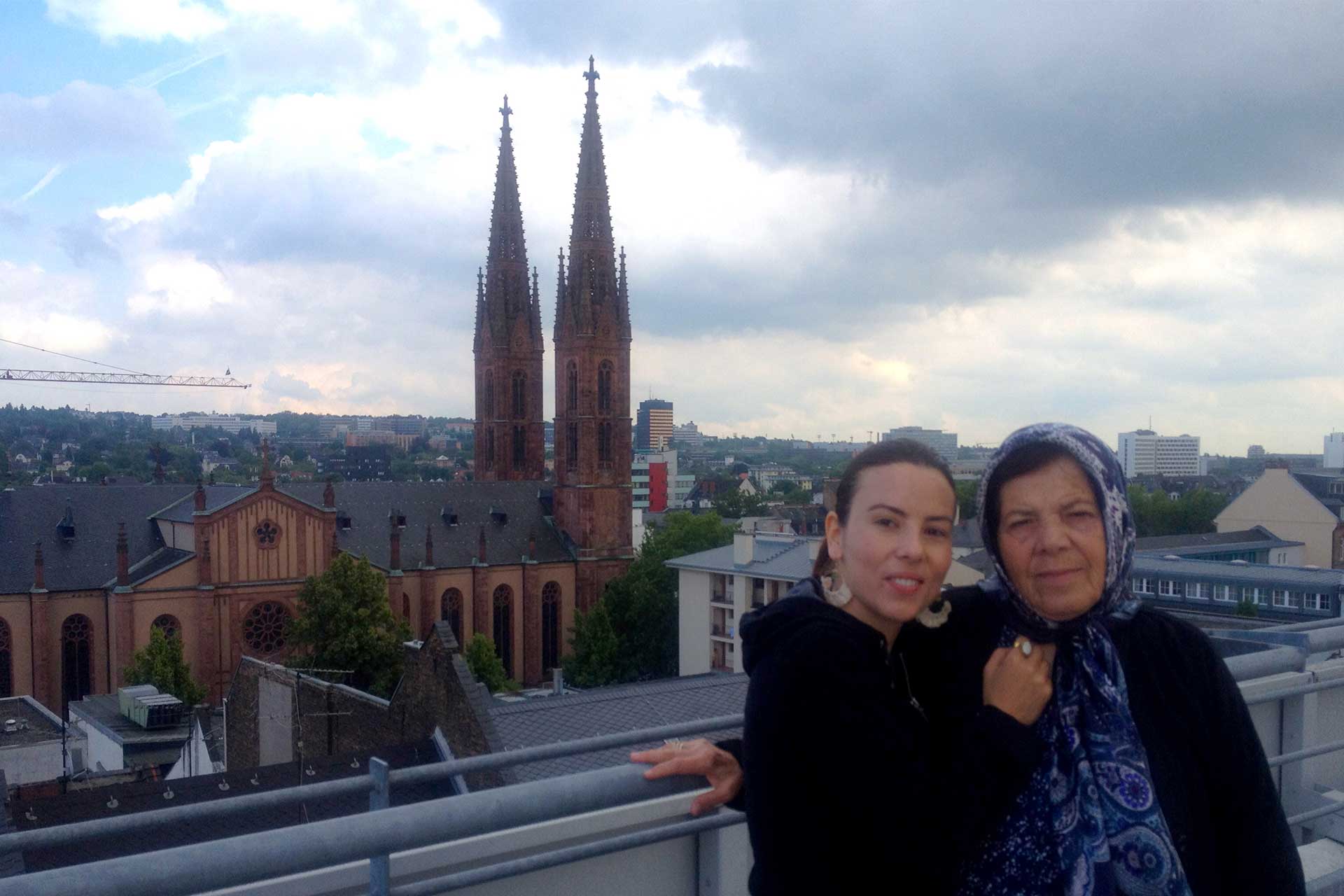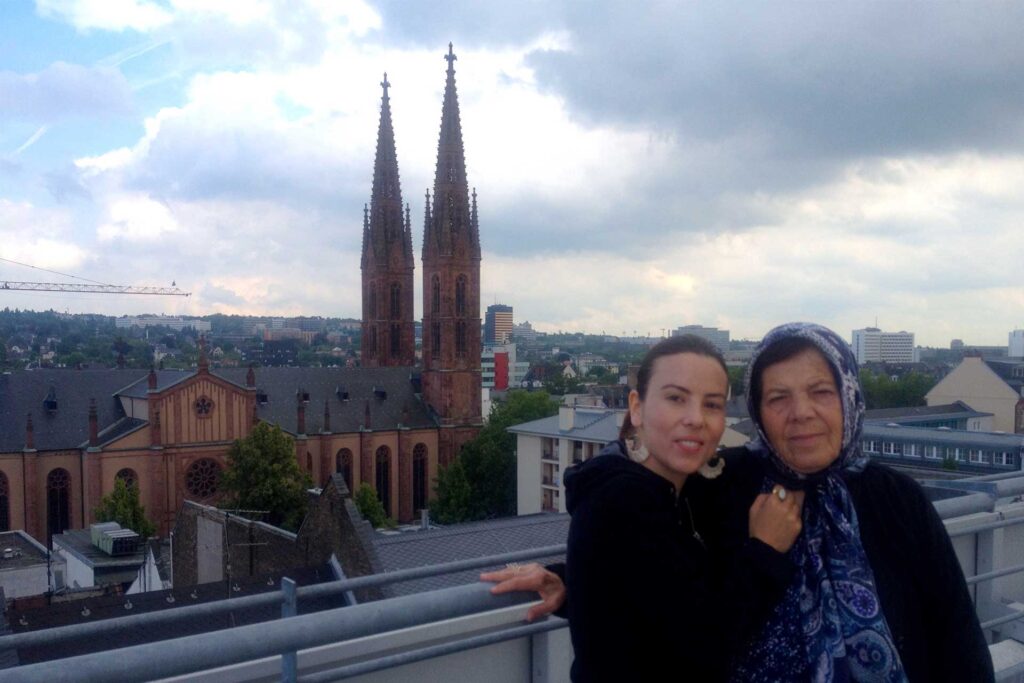 I think human genes are very important in this life. Traveling, being a traveler is a weird aspiration and a feeling you can't suppress. My genetic inheritance comes from my grandmother.
THE BEGINNING OF THE TRAVEL TO GERMANY
My grandmother, who raised us when we were children, would take me with her in her spare time and we would go somewhere. Since we're in a big family, we wouldn't have a chance to go on vacation at the same time. It was a great luxury anyway. My grandmother would daytrip to see her mother and other relatives living in another city and be home again in the evening. As a matter of fact, if it were up to her, she wouldn't come back home. My grandfather was a tough man and not very fond of travel. That's why he never knew we were going to another city. After my grandfather left the house, my grandmother would quickly dress me up and run out of the house. It was as if we were not visiting relatives, but going on a journey, an adventure that we did not know. The Manisa bagel we bought before we got on the bus, the third-class juice I drank in the car, the trees in the mountains that I saw through the window of the bus would be unforgettable for me.
When I grew up and moved to Istanbul, my grandmother was the first person to visit me. I would like to share with you in a separate article our travels that we have been freer than ever before and brought under Istanbul.
After my dear grandfather passed away, the family was surrounded by a long silence and quietness. It's weird but when the bans were lifted, it was like seeing that this isn't the life you actually believe in. Traveling was sweeter when it was forbidden. Now my grandmother had lost her old sense. Her half-sibling lived in Germany. She always wanted to go to Germany and see her. You know, traveling is either a dream or a way of life for people. You always think that one day you will go, but you never dare.
I decided to take my grandmother to Germany. My grandfather's death affected us all. The fact that something would happen to my grandmother one day and that she would not be able to do the things she wanted the most started to make me think and saddened me inside.
Come on, Grandma, we're going, I said. Germany…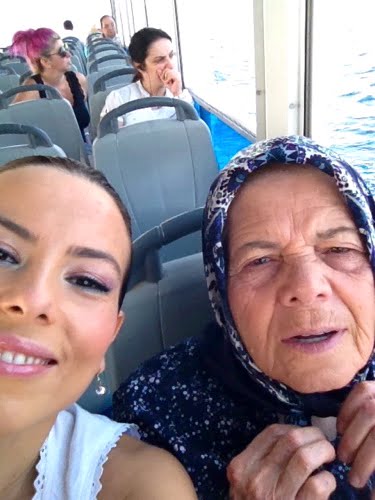 Of course, my grandmother didn't even have a passport. The first thing to do was to get her a passport. Then we went to the German consulate to apply for a visa. It was a little fatiguing for us to explain our problem to the consular officer and get a visa. Grandmother and granddaughter… The grandmother doesn't speak English at all, and the grandchild speaks enough to explain herself. I think the officer gave us our German visas for the sake of our smiling faces.
Now the journey was beginning.
We went shopping a little first for Germany.
I can't forget that plane trip with my grandmother, what we went through there, the days when we pulled the tiny cover on her head and then went to try noodles with chopsticks. You can imagine how difficult it was to write these lines, especially after losing him seven months before writing this travel article. But remembering the memories with her in every line, being able to say that we tried to do everything, we didn't put it off, is a reason for happiness for me… Everything you postpone in life will one day come before you as a big regret.
There's no later, just now.
If you have any travels in mind, don't postpone them. Take your loved ones too and set off on a journey. Now I'm sitting here, writing these lines, looking back, all I have left are memories and images in my mind. That's it…
I read a verse that affected my life as a child. I came across those lines on a desk while I was misbehaving at my mom's work.
Life is as much as it is lived

Beyond that, it's either memories in memory or hopes in dreams.

And I accept frustration in only one place.

In not living when it is possible to live…
These lines play a role in most of the decisions I make today.
Please note that the best gift you can give yourself to your past is journeys with family, friends and friends.
Let me continue to tell you about my journey to Germany, even if sadness and happiness are mixed.
Geisenheim
City of Peace and Green: Geisenheim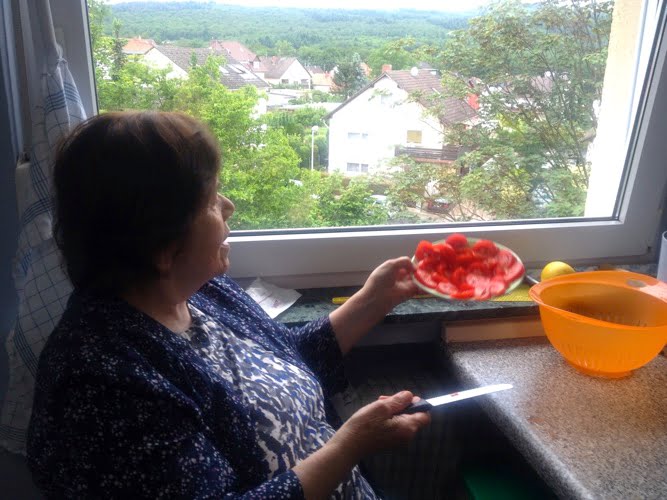 My grandmother had a brother who lived in Germany that she hadn't seen in years. She tracked her down for years and reached out to her. They met when my aunt Fatma came to Turkey, and then they continued all their communication over the phone. Now, we were going to Germany to see Aunt Fatma.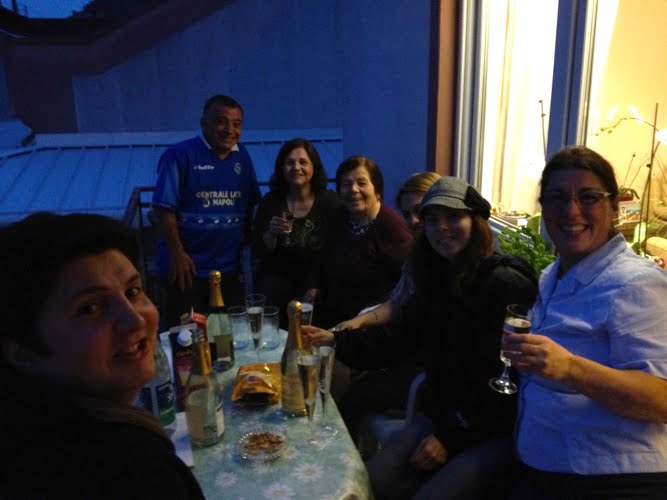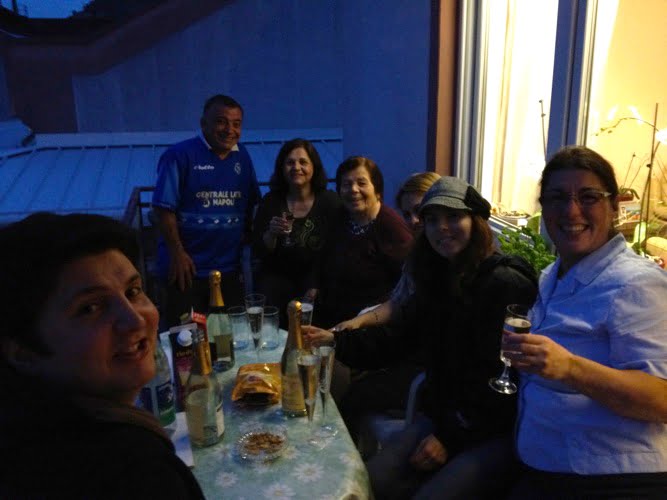 We went to Geisenheim, Germany. It was a quiet, cute, green city by the Rhine River.
From some points, it looked like a painting. What I remember at the time was that the city was very calm and clean.
We'd wake up in the morning and go to the bakery around the corner selling bread. I'd never seen bread sold in a German bakery before. They were always different colors and smells. It's normal to see such a variety of bread nowadays, but back then it was very different for me. Especially those who have eaten German bread, which is heavy, like a cake, knows that I could not understand that bread at all. I used to think, "You can't even dip in the juice of a green bean or eat an egg on a pan. At that time, there was no understanding of "gluten-free, ancestral seeds, buckwheat is the best" as there is now. When we were in Izmir, we used to cut the white bread we bought from the oven and then dip it in the most delicious olive oil. If you go to Germany from such a life, the bread culture will look different. I am sure you will find something to your taste.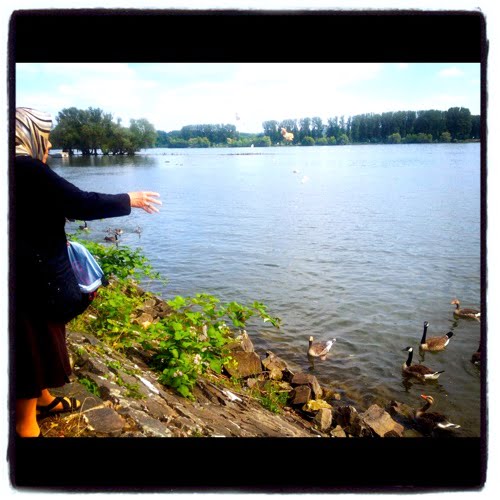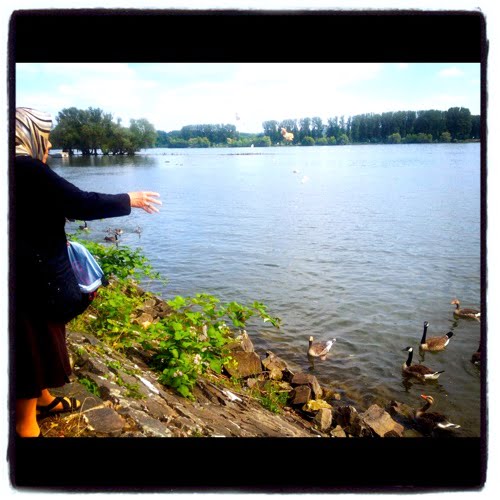 Our days were usually quiet. Sometimes we would walk by the Rhine River. We used to go to feed the ducks and feel the peace of the river.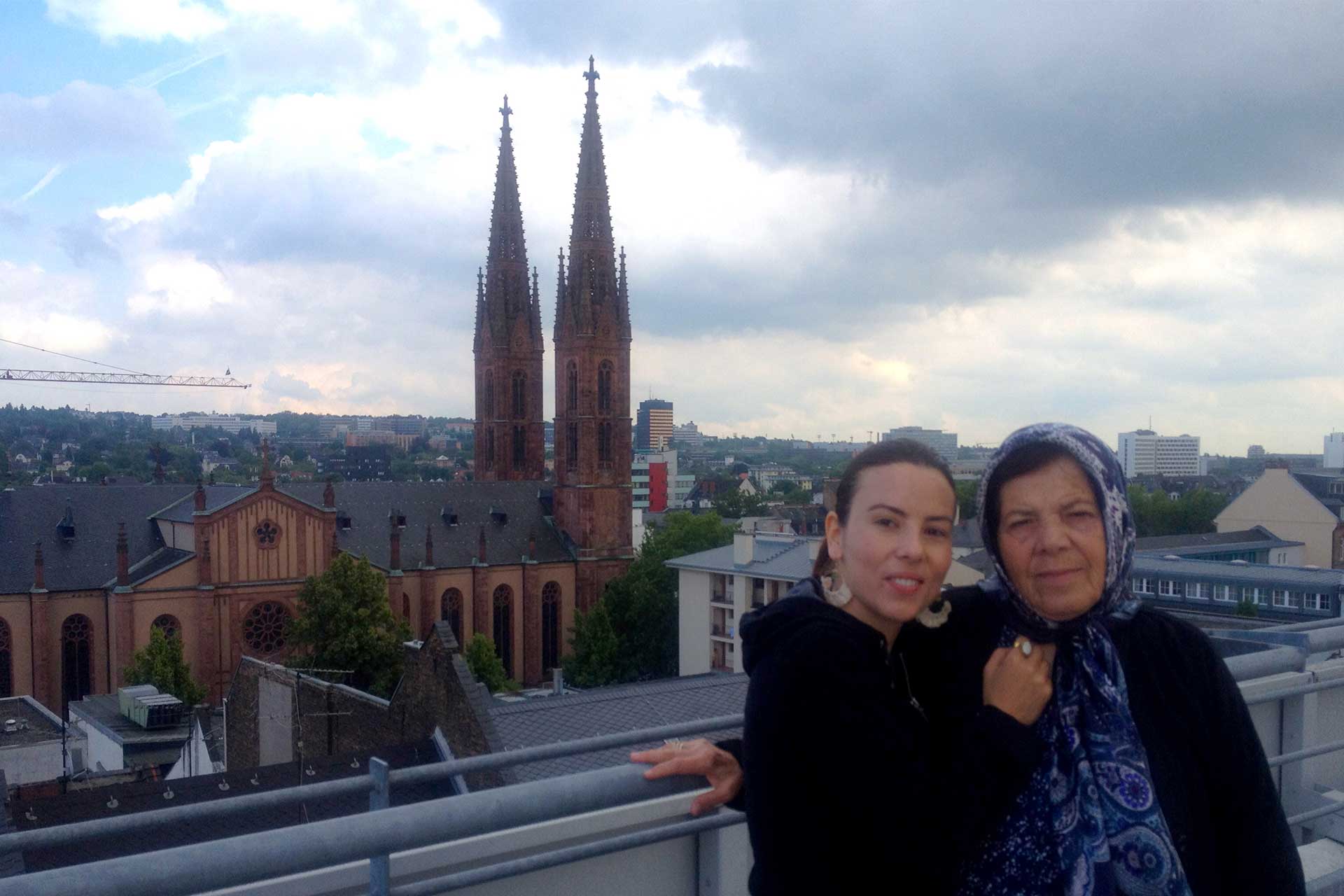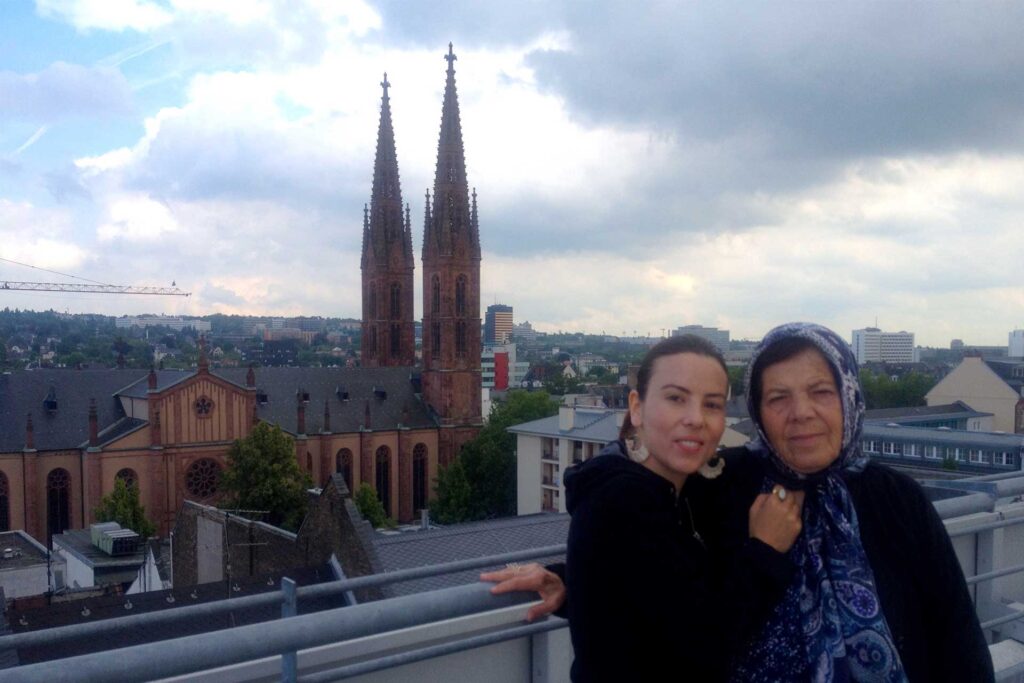 As the city of Geisenheim is generally quiet, doing different activities on the Rhine is a fun activity for tourists. If you wish, you can go canoeing or sailing on the Rhein River to spend a more active day. Doing one of these will definitely change your view of the city and make you feel much better.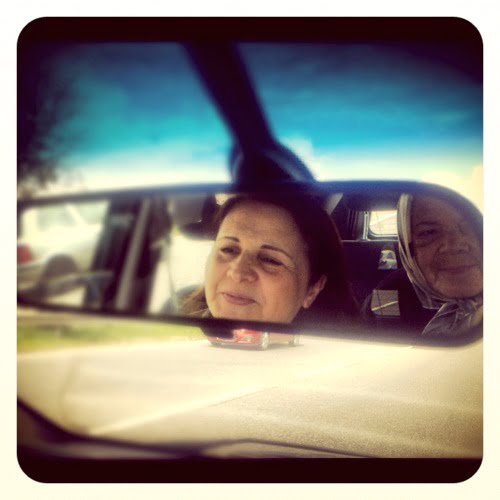 Hot Springs of Geisenheim City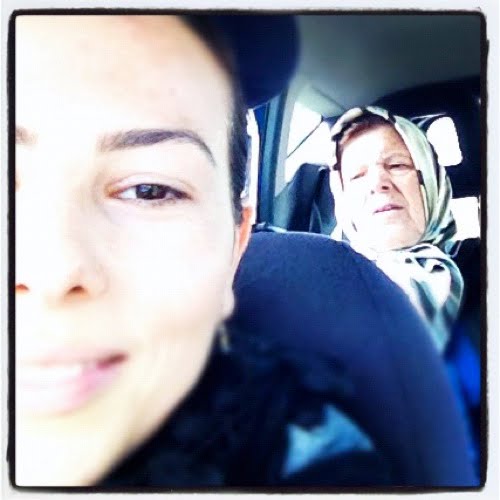 The city of Geisenheim is famous for its hot springs. Aunt Fatma's wife, who we stayed with, was a member of one of the pools there. We spent a day in a pool with hot water. Although our activities are usually suitable for my grandmother, I also enjoyed them very much. The hot water experience we entered in the open area and the spa was great. In Geisenheim, you can spend a day going to one of the hot springs. You bet it will be very good for your body and your soul.
Geisenheim Bike Festival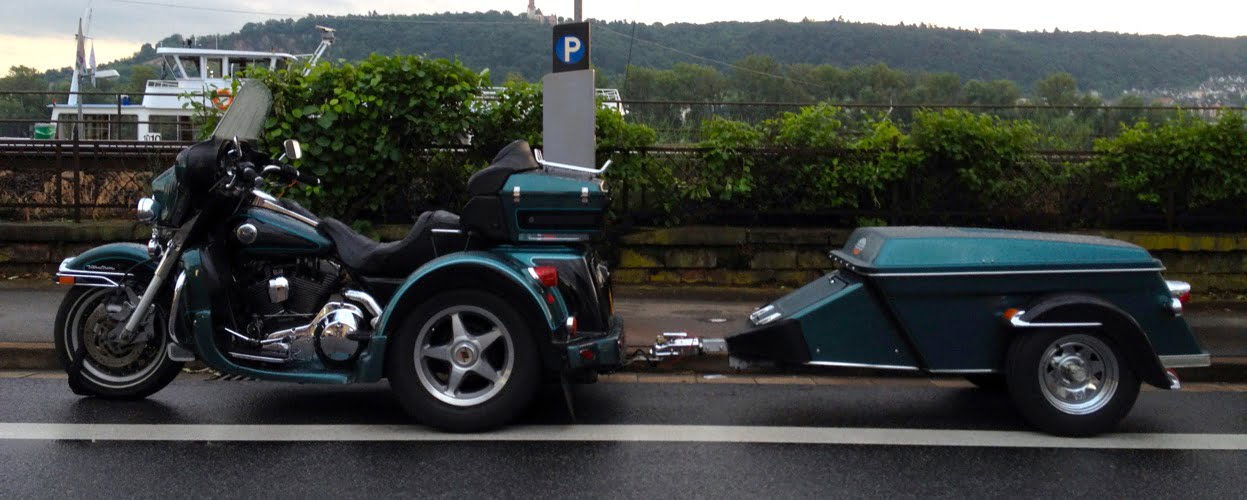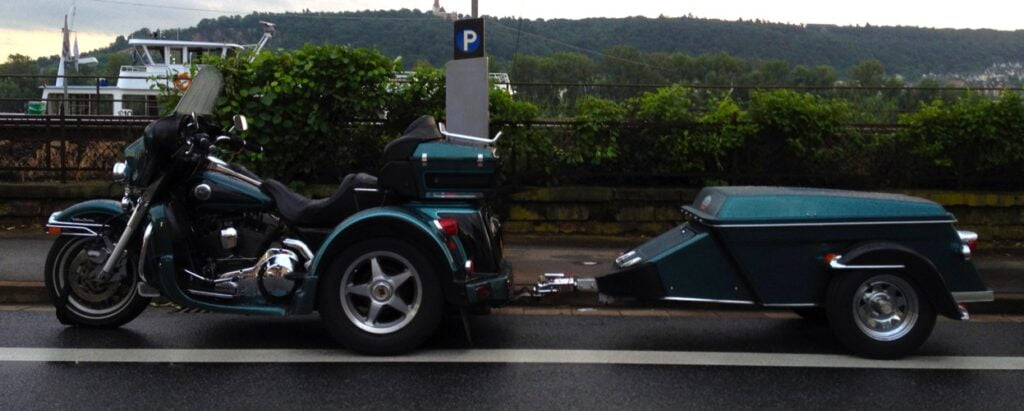 There was a bike festival in the city of Geisenheim when we went. I was lucky that I came across a nice festival in this quiet city. If you ask me, you'll definitely coincide your trip with a festival. This state of the city will make you like it more.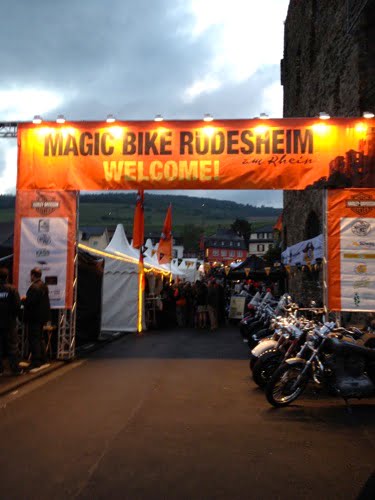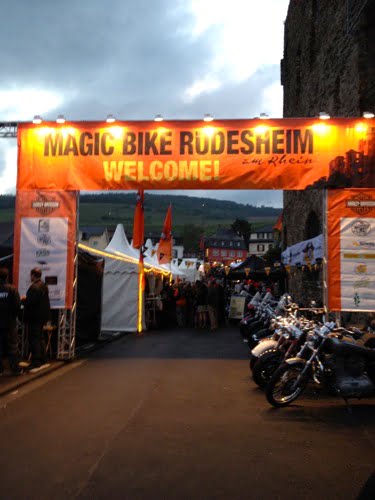 The bikes I saw there were of a kind I had never seen before in my life. I found myself in an exciting environment. If you think I'm young, this bike festival in Geisenheim made me smile.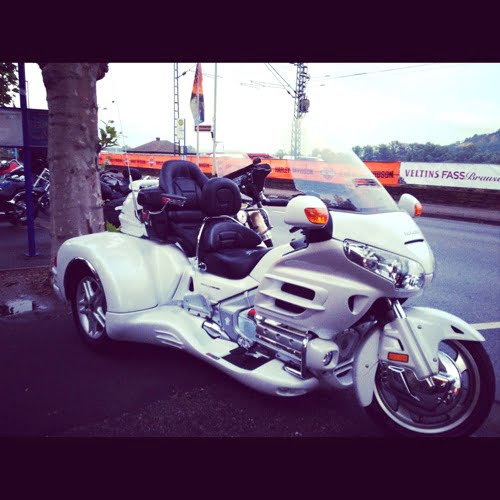 Music, dancing people, bikers dressed in black leather vests and beers drank like water were worth seeing.
If it was now, I would also grab a beer and mingle with the people dancing on the street and have fun with them. As a matter of fact, I know we won't be able to attend such festivals for a long time due to the covid epidemic, but it's still nice to dream about.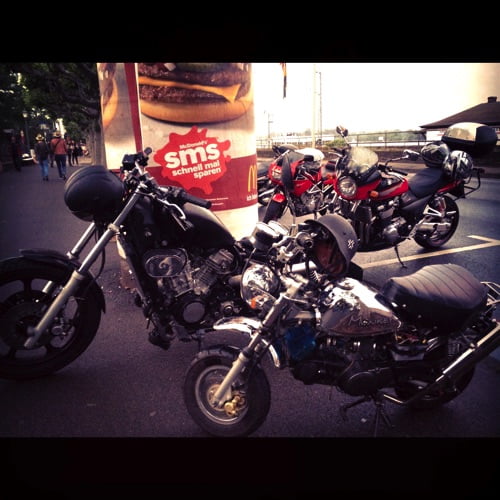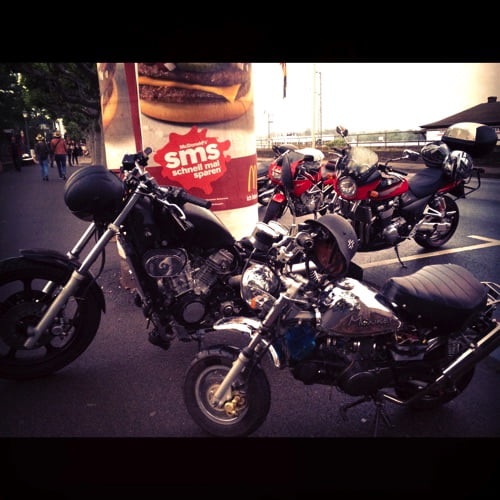 If you think that you can protect yourself during your visit and that covid measures are taken at the festival, you should definitely add such an organization to your plan.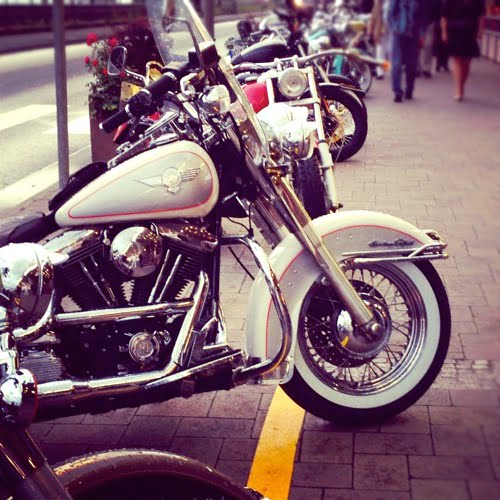 Tasting Different Dishes
On this trip with my grandmother, we decided to taste different flavors. In the city I live in, at that time, we did not have the chance to eat in the cuisine of a different country. So on our journey to Germany, we wanted to taste the food of a different country, if it looked good.
Aunt Fatma picked us up, took us to a place where we could eat noodles and have a nice Chinese tea. I don't remember the flavor of what I ate, but I can't forget those fun times I had with my grandmother. It seemed crazy to try to eat with a stick, but we did our best and burst into laughter.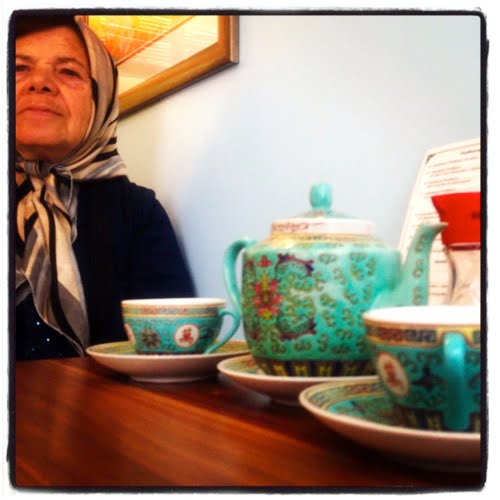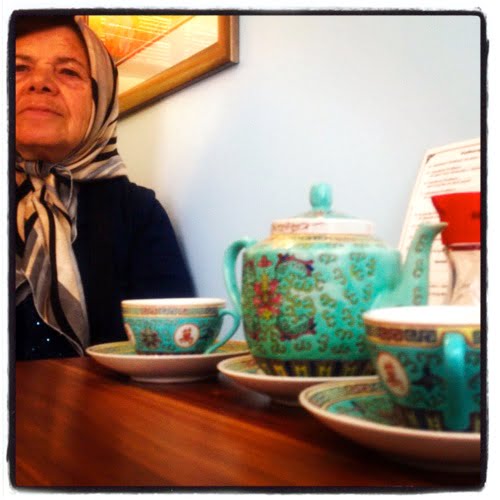 Journey to Nuremberg
My friend, with whom I went to university, moved to Germany afterwards. While I was spending time with my grandmother in Geinsenheim, I decided to visit my friend who lives in Nuremberg after a call from my friend. Then I bought a ticket and took the train.
FÜRTH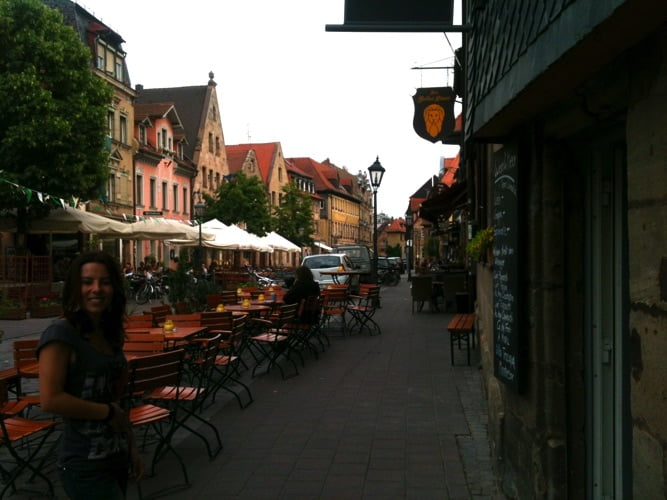 I was on my way to see Pınar, my university friend. It was a different journey for me, too, because I was alone with my English, and I wasn't sure if I had bought a ticket to the right place. When she picked me up at the train station, I took a deep breath and we headed for Fürth.
It is a city that has managed to preserve 90% of its historical heritage despite the air attacks in World War II. The airfield and military settlements, which were especially preserved after the war and were not evacuated, remained in use for decades. Many buildings whose architectural structures continue to be used as residences, cafeterias and local businesses are called historical monuments.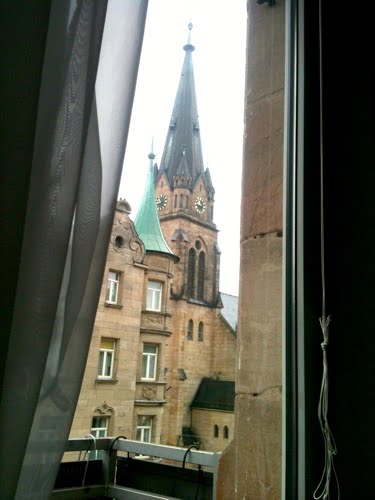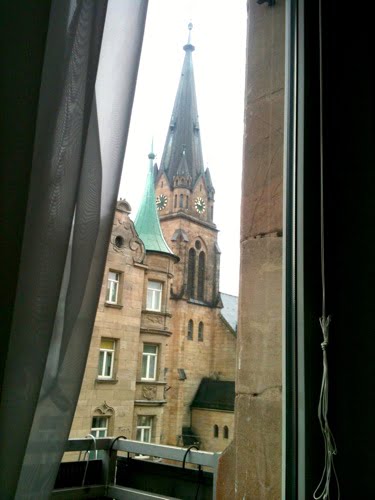 Walking the streets, I felt like I had come to another time. Some of the streets were very quiet and empty. Sometimes, because I was not used to it, I would jump with the sound of the church bell and shiver with its tower rising from the clouds. It was like I was on a movie set.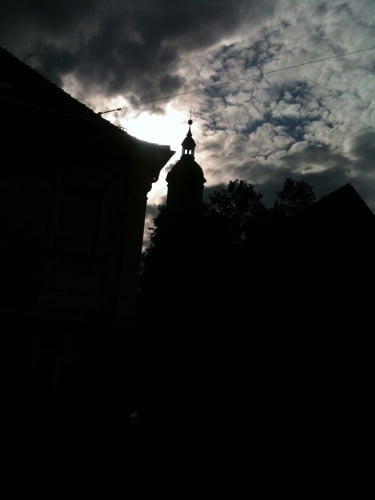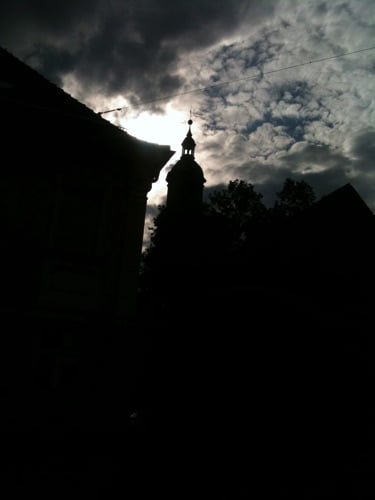 According to my friend, this is an area with a population of 130,000 in a region of Franconia (Franconia is a region that covers the north of the German state of Bavaria). Munich is the 6th largest city after Nuremberg, Ausburg, Regensburg and Ingolstadt. The Rednitz and Pegnitz rivers cross the middle of this historic city and there is a garlic plantation (actually a very large area where many vegetables are grown, not just garlic).).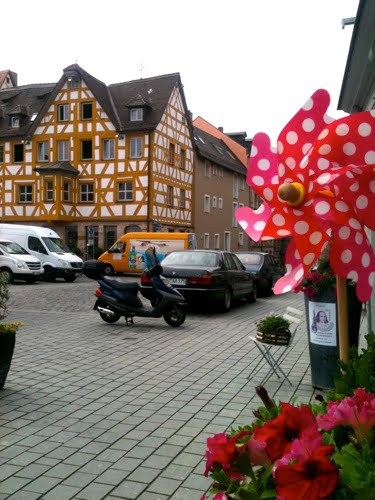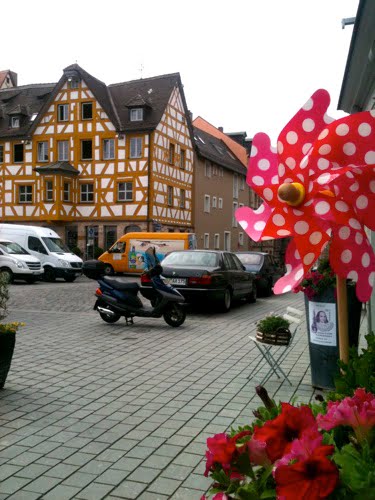 The Big City Park and the South Park create a lush city view that is intertwined with nature. The name of Fürth, which has been heavily emigrated by Jews since the early 1880s, is "Israel in Franconia".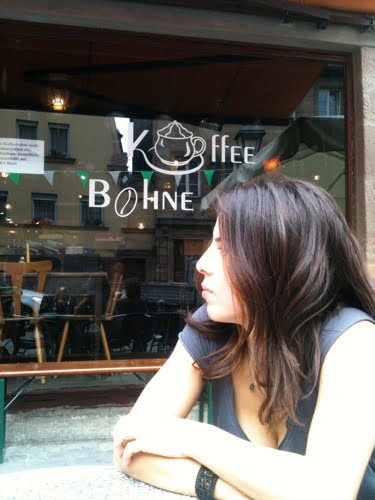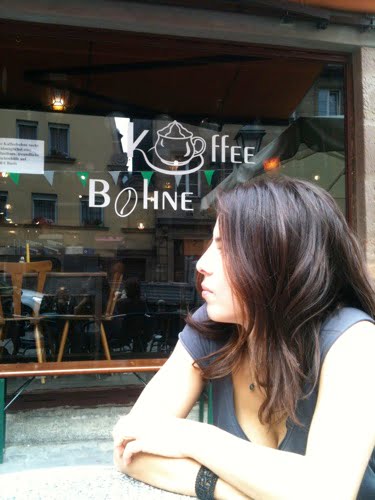 Fürtht's charming cafes, large and small, under the influence of Art Nouveau (Art Nouveau is a movement in which elegant decorative ornaments come to the fore.), allow you to take pleasant breaks while walking around this fairy-tale city.
In addition to the most consumed coffee and beer in Germany, you are also offered a variety of alternatives. For example, the mixture "Weizen" with coke and dark wheat beer "colaweizen" is an alternative beer that should be tried here. In fact, this is my favorite beer. It had such a sweet soft taste that I didn't even realize I was drinking beer. All of a sudden, we found ourselves laughing out loud.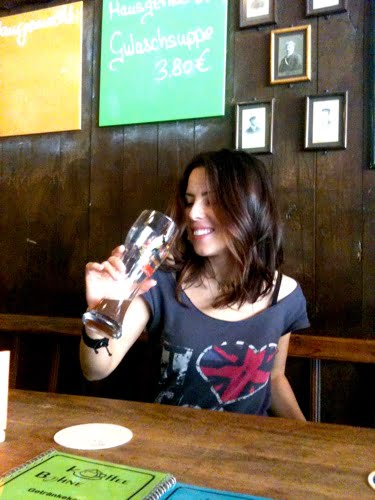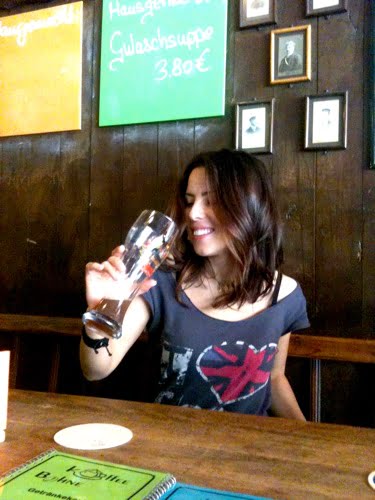 Käsekuchen, known as cheesecake, in the German dessert cuisine is served here with a different flavor. Creamy, fruity, chocolate, liqueur cakes, hot brownies, apple walnut pies are among the flavors that must be tried. Of course, we also tried one of the incredibly delicious desserts served in the glass. After eating beer and dessert, we started walking the streets as two girls giggling all the time.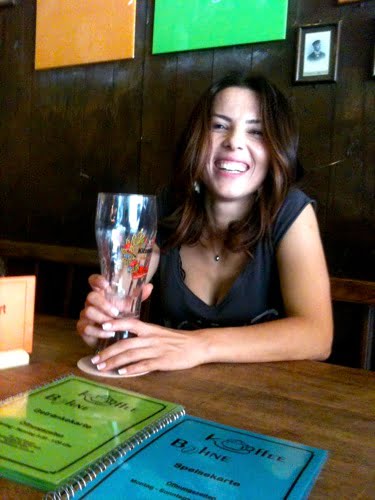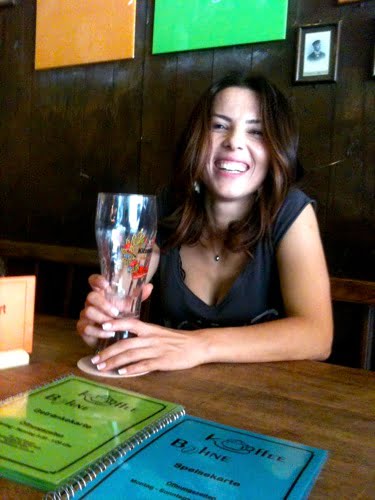 Café Kaffeebohne or Cheers in Pfefindurla, located on Gustav Street here, are definitely cafés you should see. Delicious burgers, French fries, German sausages, a variety of pasta and pizzas are also served in the evening and noon kitchen.
Every time we got hungry, we were trying a new flavor. Hot dogs were a whole new experience for me. Some were served as food and the ingredients put in it seemed different to us. I tried many varieties of mustard in Germany. Some were very bitter and some mustards tasted so good that it made me love mustard.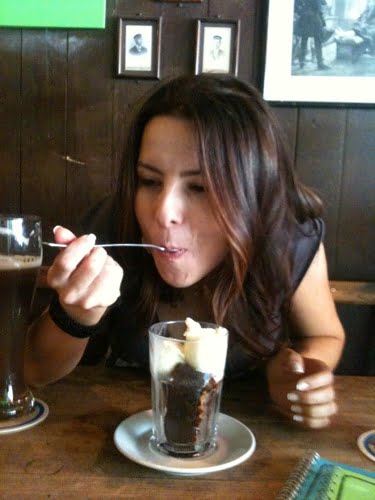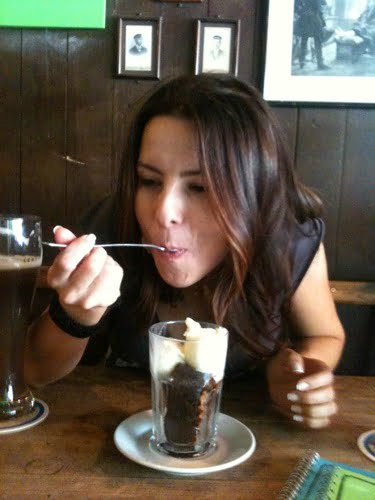 At the same time, in the hot, rainless spring and summer months, there were cafes that were interesting enough to sit in the garden and have small talk on art, history and current issues with passers-by or other people sitting at your table. Its employees were dynamic, energetic, sympathetic. There are also seating arrangements where families with children can also feel comfortable. (It would be more accurate to say that these are people who are generally open to communication, but these people already prefer these cafes more.)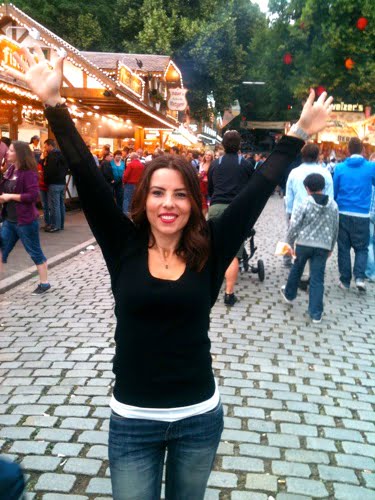 After our day in Fürth, Pinar and her husband decided to take me to the Nazi camp. I was actually curious and didn't know what was waiting for me.
The next day we drove to Dachau, the Nazi camp. I had goosebumps when we came to the door. I never thought it would be so real.
Places to Visit in Nuremberg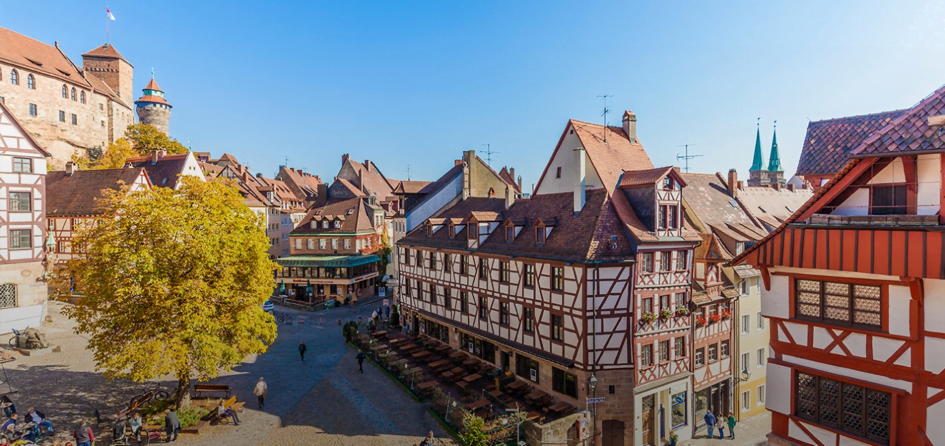 Nuremberg, the second largest city of Bavaria, is quite impressive with its Gothic architecture and canals that seem to have remained from the Middle Ages. The city, which dates back to the Holy Roman Empire, is a very pretty place known for its art, architecture and commercial activities. It is only two hours away from Munich, Bavaria's largest city.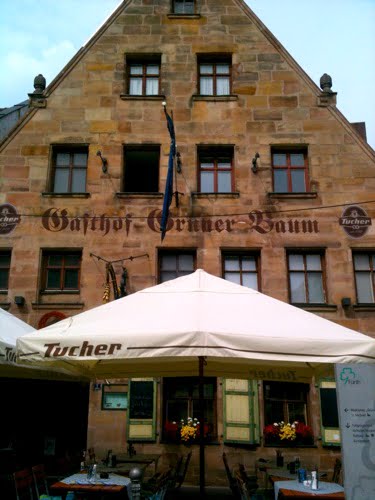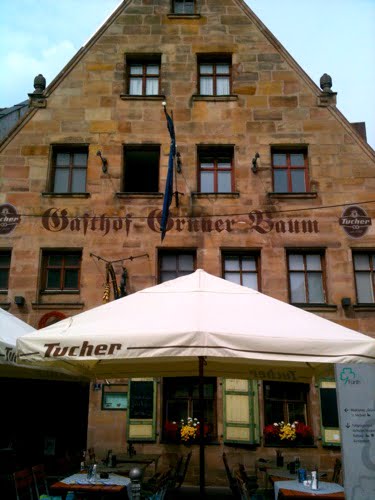 The city, which hosts many fair organizations, resonates worldwide, especially with its traditional toy fair. This fair is also known as the world's largest toy fair. On the one hand, Europe's most famous Christmas markets are held in Nuremberg. On the other hand, it is accepted as the leading city of Germany in terms of industry. Although it was one of the most damaged places, especially during World War II, many places were rebuilt by staying true to their originals.
Places to visit in Nuremberg are usually around the city center. Planning a trip here is much more economical than many European cities. Let's quickly list the important places to visit in Nuremberg, which produces many alternatives in terms of accommodation, food and drink, activities and activities.
Nuremberg Castle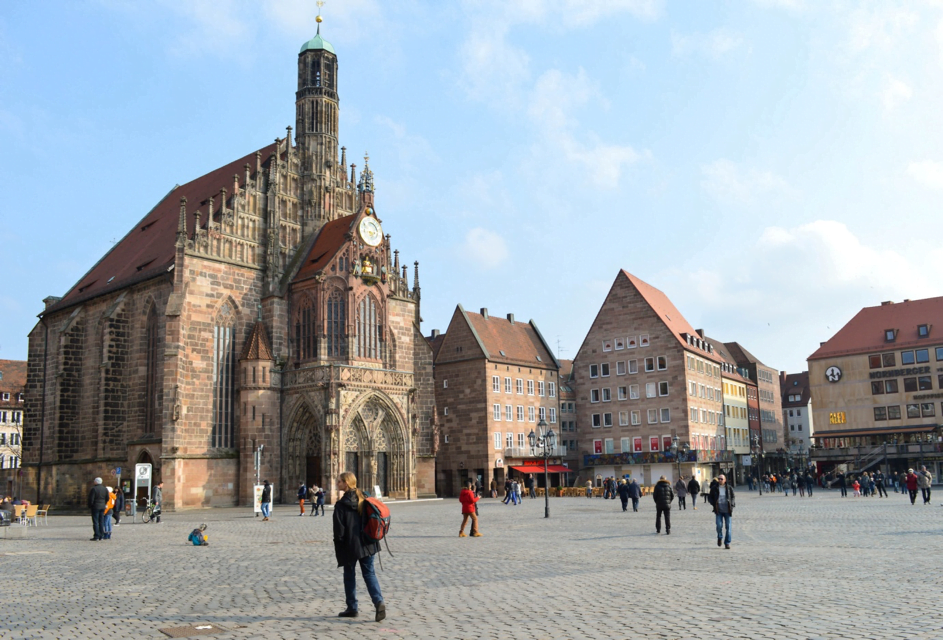 Dating back to the 11th century, the castle is a military structure from the Middle Ages. Also known as Kaiserburg Castle, the castle has Romanesque and Gothic architectural influences. As it is one of the oldest surviving medieval monuments in Europe, this place is very popular with local and foreign visitors. The castle is located on the hill overlooking the old center of the city, so you can watch Nuremberg from here. Here you can also see saddles, harnesses, armor and weapons used in the Middle Ages.
Schöner Brunnen's Beautiful Fountain
Located in the city center, the fountain was built in 1380. At the same time, it is among the most important works of Nuremberg as of today. Like many buildings in the city, this interesting fountain has Gothic style architecture. What makes the 19-meter-long fountain special is the projection of about 40 figures of the Prophet Moses and other prophets or priests. Many legends have been derived for the fountain, which is known to have been built by a German master. According to one of them, it is thought that the three wishes of the people who turn the golden ring of the fountain will come true. Schöner Brunnen's Beautiful Fountain is one of Nuremberg's most famous architectural monuments to visit.
Nuremberg Church (Fraunkirche)
Built in the 14th century, the church was built in 1358 to replace the destroyed Jewish synagogue. In 1506, the clock named "Männleinlaufen" was included in the church. When you visit the church at noon, after the bell rings, you watch a procession of figures of the Holy Roman Empire's voters, who are animated by the state of their respect for the Emperor. The church is located in Market Square, and the Opening Ceremony of the Christmas Market is held here in the same way. The church, also known as the Church of the Virgin Mary, is quite remarkable from a touristic point of view.
National Germanic Museum (Germanisches Nationalmuseum)
The city of Nuremberg is home to numerous museums. One of the most important of these is undoubtedly the National Germanic Museum. Founded in 1852, the museum has 1.3 million works from German history. You can see the works of famous German painters and sculptors in this museum. In other words, it is quite rich as a combination of new and old works. You can also see the Human Rights Road, a street-wide monument dedicated to world peace.
Nuremberg City Walls
The "City Walls", which is almost a symbol of the city of Nuremberg, finds its place in many postcards. When you visit the city, you should not skip these walls, which have a very special meaning for this place. Nuremberg City Walls, which have an impressive visuality, were built between the 12th and 16th centuries to defend the region, as expected.
These walls have a total length of 5 kilometers. Although it was also actively used in World War II, today its 4km section remains intact. I wish everyone a pleasant trip.
MUNICH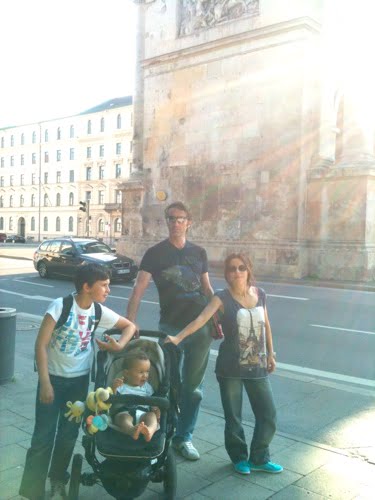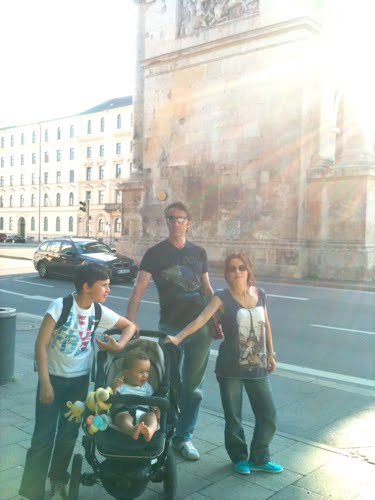 Bavaria's Shining Star: Munich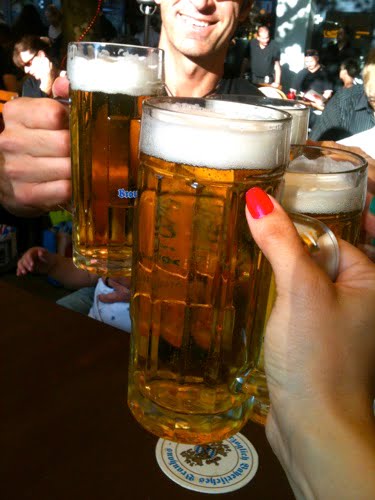 Munich, the capital of Bavaria, the largest state in Germany, offers an extremely rich profile in terms of culture and architecture. Although the city suffered heavy damage in World War II, it managed to preserve this wealth. Today, it remains one of the most important cities in Europe to visit.
Munich is the third largest city in Germany with a population of about 1.5 million. On the other hand, it is the city where giant German brands with universal recognition were born. "Oktoberfest", which is a traditional beer festival and where millions of people flock, is also held in this city.
It is a privilege to visit Munich with its museums, cathedrals, art galleries, historical sites, streets and avenues. Let's take a look at the best places to visit in Bavaria's shining star.
Marienplatz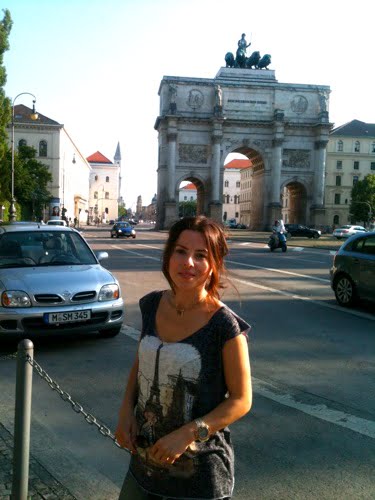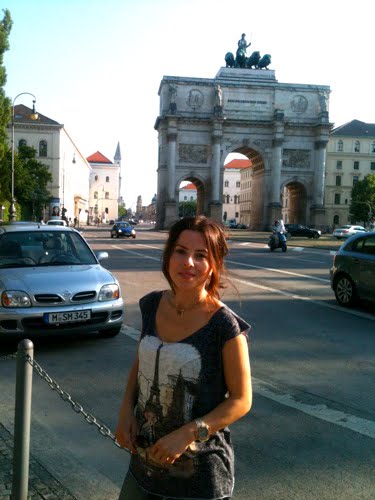 Of course, it's no coincidence to go into the city with Marienplatz in the first place. This is where the city was founded in 1158. Although it was used as a place where criminals were punished in its establishment, of course it has undergone many changes today and has become a touristic place with cafes and gained movement with the historical structures around it.
The Statue of the Virgin Mary is located in Marienplatz. Old and New Town Halls, St Peter's Church are also located here. In Neues Rathaus, or New Town Hall, there is a clock tower called Glockenspiel with neo-gothic architecture. Performances are held every day at certain times when this clock strikes. It is possible to visit many places at the same time by coming to Marienplatz, one of the most vibrant places in the city.
English Garden (Englischer Garten)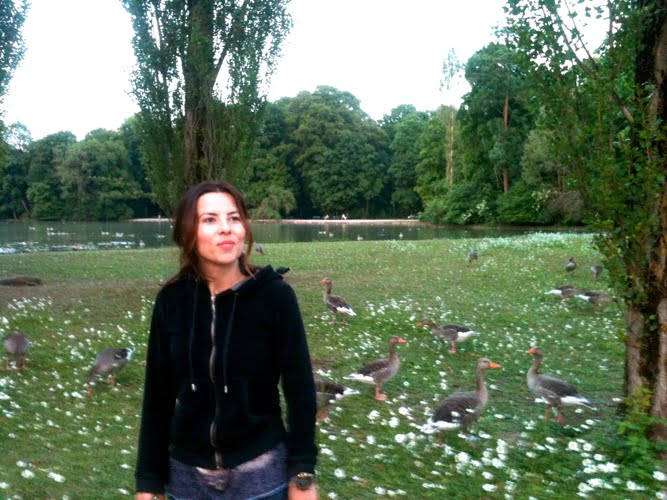 In Munich, located on the banks of the Isar River, you can encounter the Englischer Garten, one of the largest urban parks in Europe. Created in 1789, this magnificent park covers an area of ​​approximately 3.5 square kilometers. You can cycle, hike or use this city park directly as a resting place. You can even get a surfboard and surf at Eisbachwelle. While you can sip Germany's famous beers in the beer gardens here, you can also go to the second largest China Tower built for the Olympic Games.
Deutsches Museum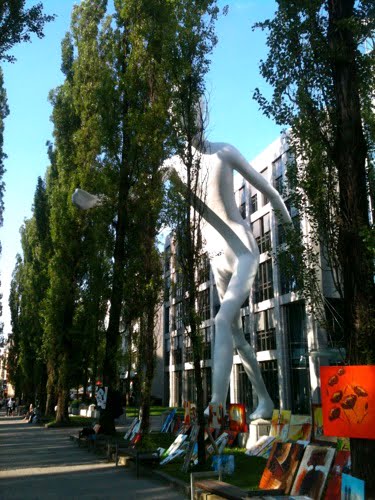 The largest science and technology museum in the world is the "Deutsches Museum", that is, the Alman Müzesi with its Turkish name. Founded in 1903 by the German Chamber of Engineers, the museum was built in 1772 for military purposes. You will need 2 hours to visit the entire museum, which hosts more than 100 thousand pieces. The Deutsches Museum also provides information on papermaking and glassblowing.
Nymphenburg Palace
Located approximately 6 km from the area known as the "Old City" in Munich, Nymphenburg Palace manages to impress visitors with its imposing appearance. The palace, which was built in 1664 as a summer residence, is known as a palace with new additions after the mid-1700s.
Although the building belonged to a private family until 1918, it was later transferred to the public and brought to tourism. The Nymphenburg Palace, where you will find stunning traces of Baroque architecture, is among the largest royal palaces in Europe.
Allianz Arena
When we think of Munich, most of us think of Bayern Munich, the biggest football club in the world. While you're here, don't leave without visiting Bayern Munich's world-famous football arena, the Allianz Arena. This magnificent building, which attracts not only football fans but also all foreign guests, impresses with its architectural details. In particular, the LED exterior walls give the stadium a very special identity. Special tours for 20 people are organized on certain days of the week to the Allianz Arena, which costs around 350 million Euros.
Viktualienmartkt
Another place we will love to visit in Germany is Viktualienmartkt. Especially if you like street markets in Europe, this interesting place is for you. Located very close to Marienplatz, Viktualienmartkt is a place where gourmets also show great interest.
In Viktualienmartkt's history-defying stalls, you can find a variety of fresh cheeses, mushrooms and fruits and vegetables. This area, which is one of Munich's most popular markets, is active six days a week. Make sure to include Viktualienmartkt, where beer gardens and delicious food add color to your Munich travel list.
DACHAU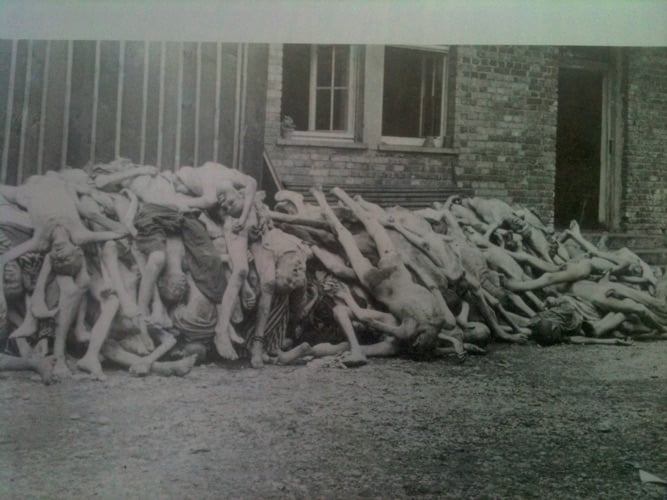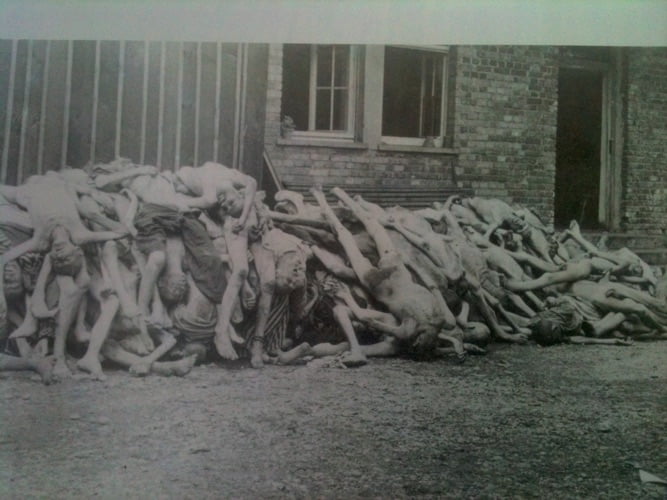 The Shame in Dachau Camp in Germany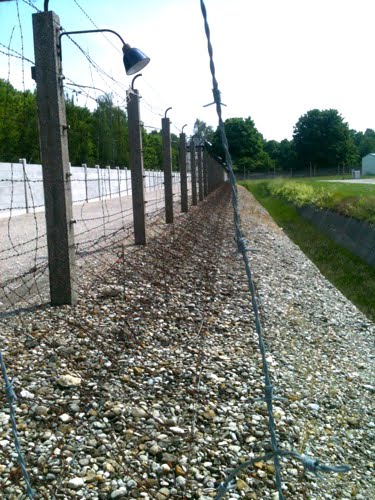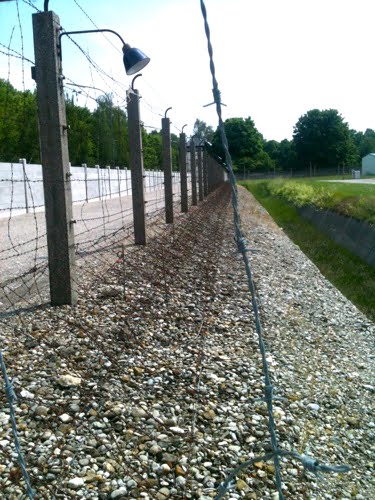 In this content, we will unfortunately talk about a place that has written its name in the history of shame in the world: Dachau Concentration Camp!
Unfortunately, the past century has been the home of many wars and massacres. Especially the great wars such as World War II contain many dramatic stories as they take place in our recent history. When you read about the systematic torture of people in Dachau Camp, which is one of them, you will not want to believe all this. I wish there had never been such a war and so many people hadn't died in all sorts of tortures.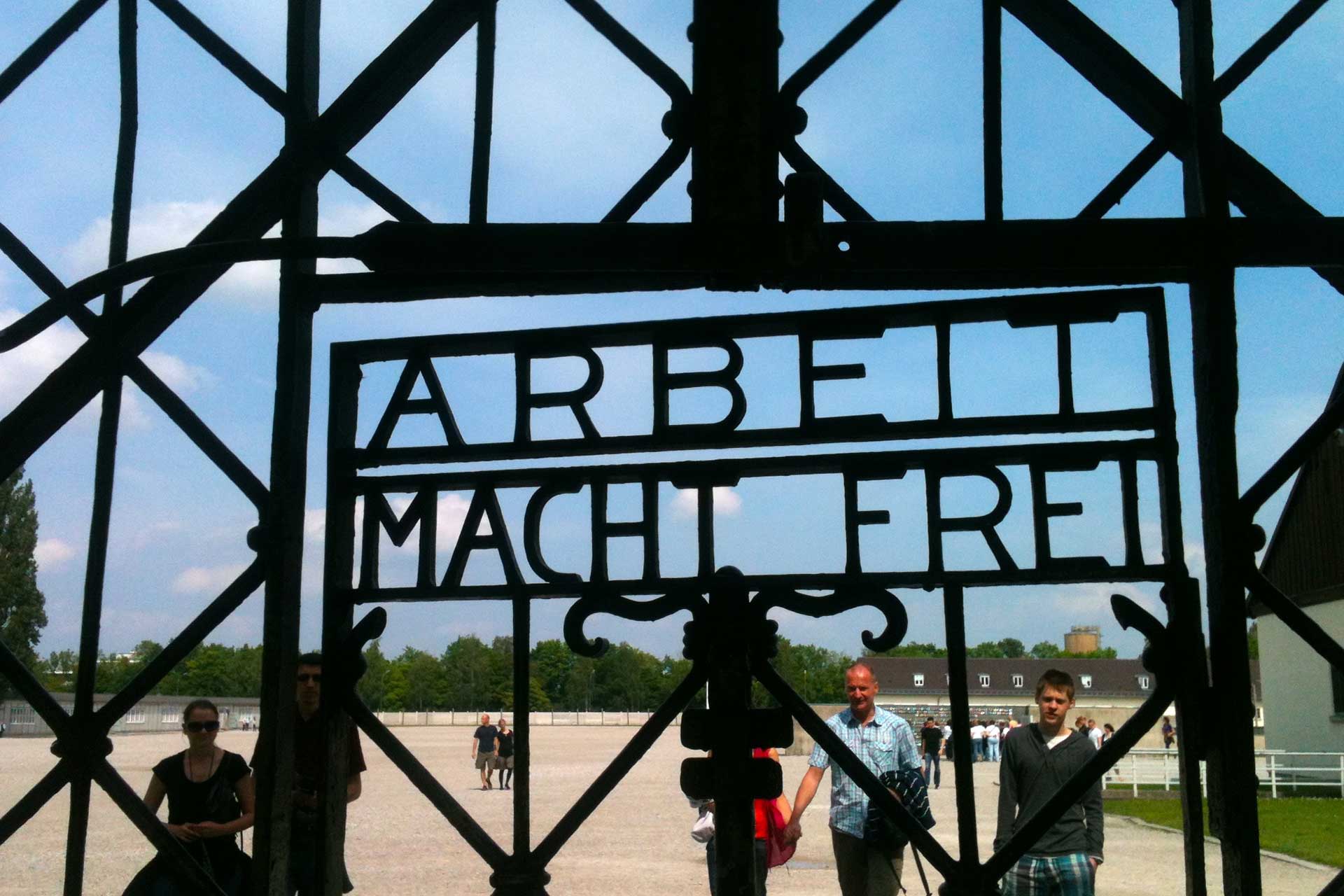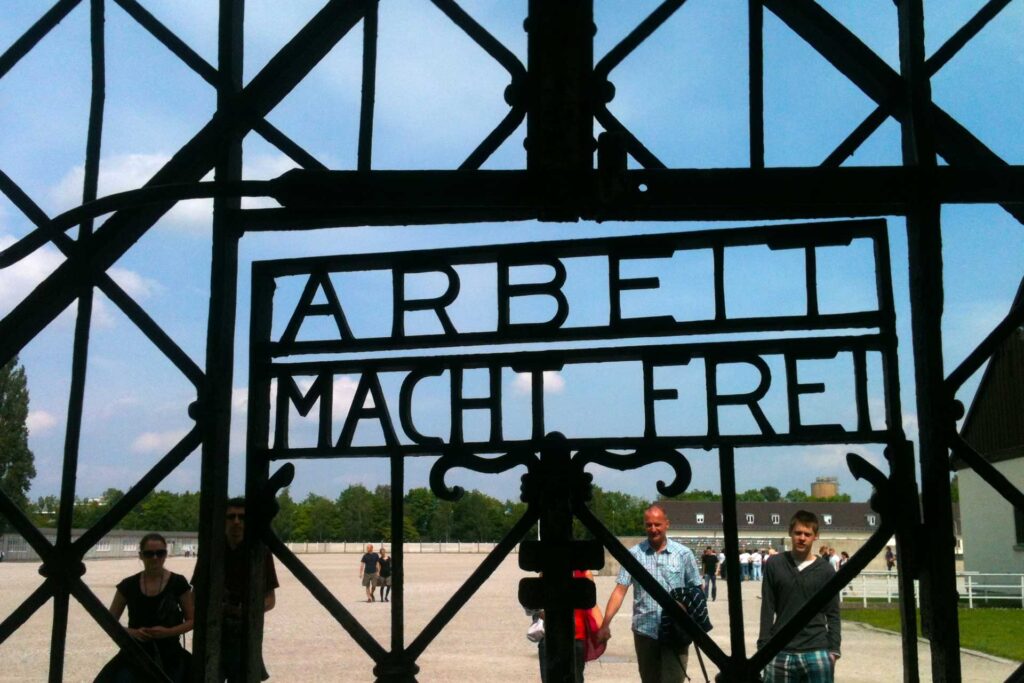 When you came to the entrance to the camp, there was a big "Arbeit Macht Frei" written on the front door. When I asked, "What does that mean?" "Work sets you free." I got the answer and I got goosebumps. Just seeing this made me sick. It was not a war. It was murdering people by trickery and deception. People were going there on their own two feet, believing that if they worked, they'd be free. There was no resistance or fighting. They had to, and they wanted to believe that. After seeing this writing, I couldn't imagine what else I'd see inside.
First established in 1933, the Dachau camp is just 15.5 miles from Munich, one of Germany's most modern cities. Today, a significant number of people who go to Munich as tourists do not return without visiting this area.
As of today, according to the figures released from official sources, this concentration camp, where 45 thousand people lost their lives and gave goosebumps, consisted of only 4-5 square meters of iron-covered areas. In a sense, people were kept in these small iron-clad rooms like animals trapped for torture.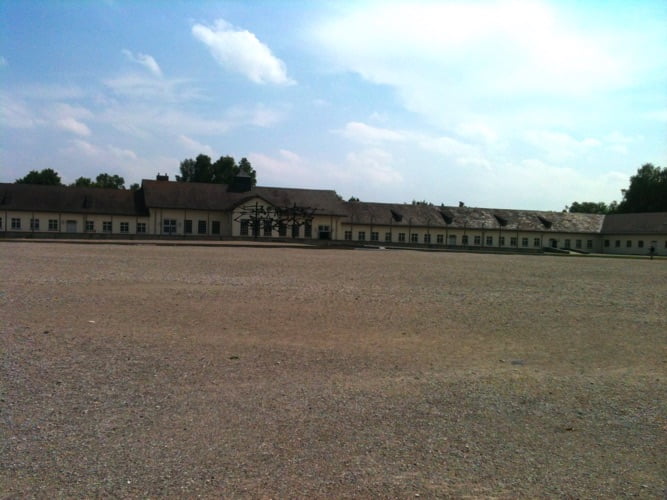 When you go and see the places where they sleep with their own eyes, the rooms, the bunk beds, you want to look at that empty room for hours. You don't want to believe it, but it's all right there in front of you.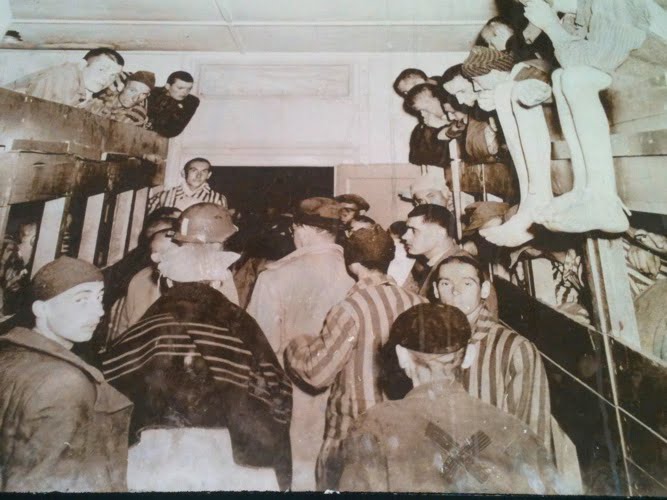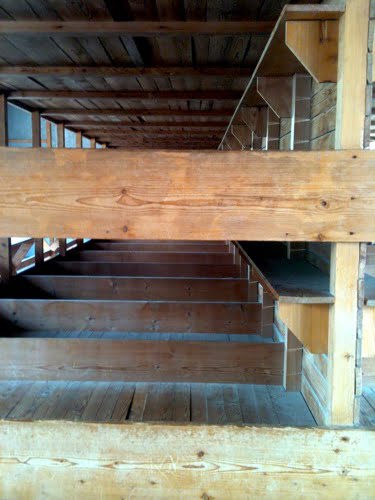 It sounds terrible that dozens of people fit in rooms where not a single person can live. But what is really terrible are the other tortures inflicted on these people. We are talking about people who are whipped and given 6,000 volts of electricity all day long.
As you walk through the corridors, you realize that they do not even consider the Jews living here as human beings.
Everything Is Systematically Planned
When you visit Dachau Concentration Camp today, you literally smell death from all these rooms. Many camps were set up in Germany at the time, but the most important difference of Dachau is that all this was planned systematically in advance.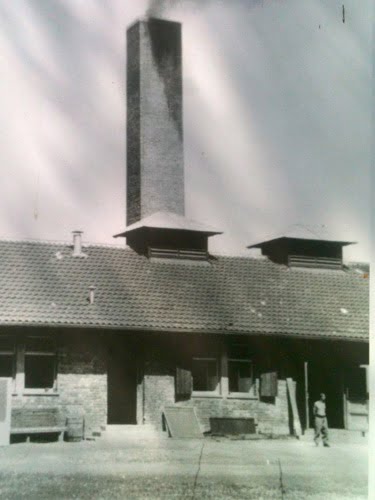 Dachau, the most violent concentration camp, would later serve as a model for other camps. In fact, some managers who gained experience at Dachau were sent to much larger camps, and this understanding was reflected in other camps. Unfortunately, not only people of Jewish origin were brought to Dachau, which has always been one of the toughest concentration camps in history. The Communists were also tortured here.
There were also 23 Turks
At Dachau, the managers were extremely tough and prescriptive. This strict discipline increased the dimensions of the torture even more. Dachau, which has the distinction of being the reference because it is the first concentration camp opened in Nazi Germany, is connected to the state of Bavaria. The first transfers began on March 22, 1933, with transfers from a local prison. Numerous crimes were committed against prisoners of war in Dachau, a camp for political prisoners of war.
Among the 45,000 people killed in Dachau were 23 Turkish citizens. Soviet prisoners of war, in particular, were dragged into execution here with very severe methods of torture. Although the camp, led by Hitler, was originally planned only for political prisoners, the course of the process changed later on and the area became a burial ground mainly for Jews and Gypsies.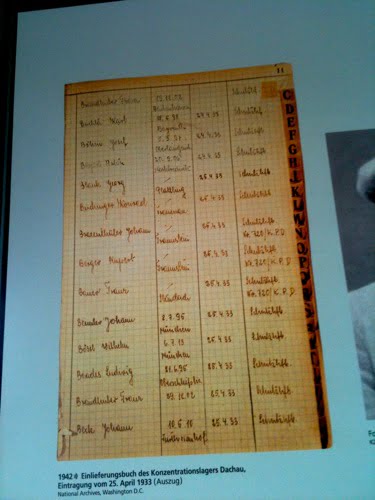 Anyway, all the paperwork and records are still there. When you see people's names, dates, the truth hits you in the face once again.
200,000 People from 33 Countries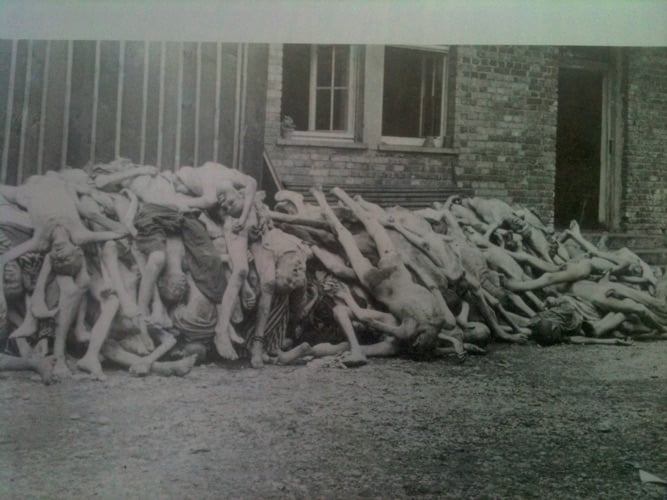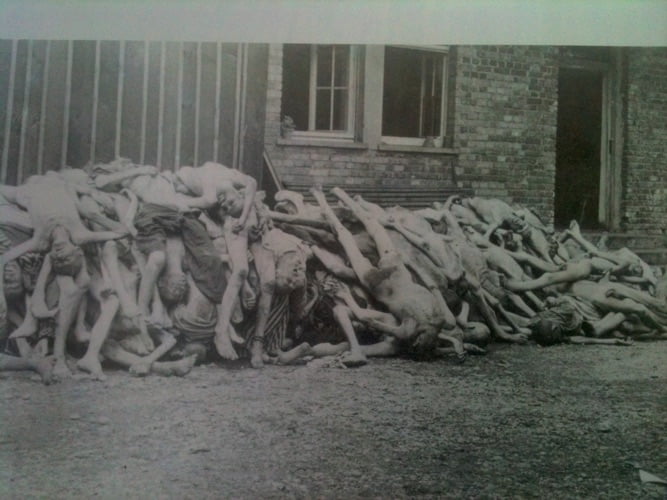 In total, around 200,000 people from 33 different countries took part in the camp. The police were bringing some of the people they wanted to kill into this camp at the time. German doctors even tried many medical experiments on people here. The gas chambers set up for mass murder trials and, unfortunately, the ovens where people were burned alive are enough to describe the scale of the massacre. Some workers were given meals that lacked vitamins in particular and were expected to die gradually from the disease.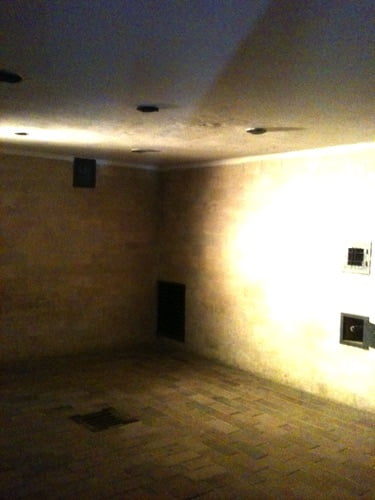 Especially the false writings in front of those gas chambers tell you that people have a hope even when they are going to die. For many, it's one of the lucky days they'll get a clean shower. 'BRAUSEBAD (FOAM BATH)' How sneaky isn't it?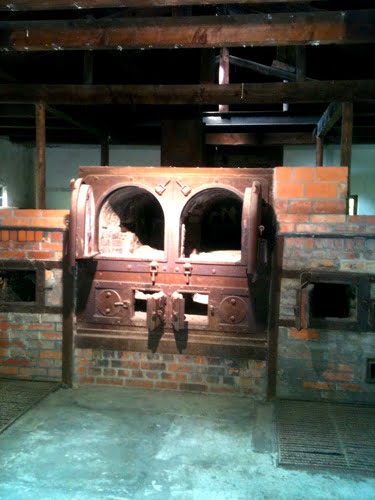 And when you see with your eyes the places where they burn people and then make soap, you are ashamed of your humanity. You can imagine what happened at the Dachau camp from the photos on the wall. You can see how they threw away the dead people, the procedures, the photos of the original camp. All these photos make you feel like you're in a horror movie. You're questioning over and over again what it means to be human in the Dachau Nazi camp.
There is a photo that is unbelievable. After collecting the teeth in the mouth of the burning people, they separate the golden ones. I'd like to share this photo with you: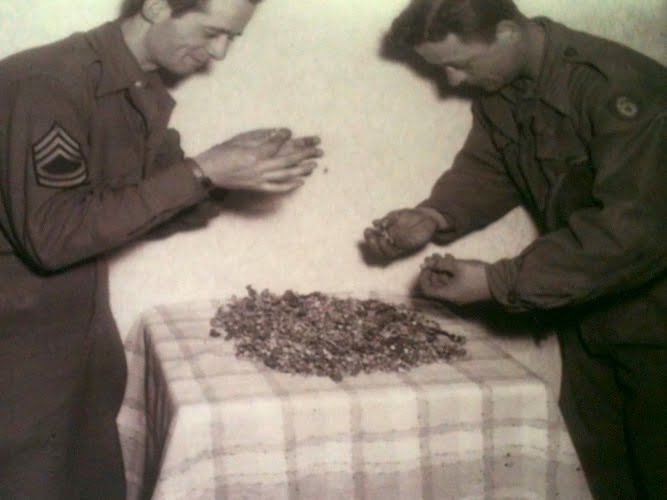 Do you realize how relaxed and normal the soldiers look? I can't find a word to say.
This horrific atrocity continued for nearly 12 years. In the spring of 1945, the doors were opened by American soldiers and people were liberated. In the courts established after the 1950s, the dimensions and all the details of the crimes committed were revealed. You can visit the camp today by going to the state of Bavaria.
My friend was translating the German texts. Then I was given a long silence and I started thinking. When we left, our thoughts and feelings were in confusion. I was feeling emotions that I had never felt in my life, and on the other hand, I was feeling senseless anger.
I couldn't get out of the effect of this place for two or three days. If you're coming to the Dachau Nazi camp, be prepared for what you feel. And if you ask me, definitely come here and witness how cruel people can be if they want. I'm sure you will try harder to be a kinder and more polite person afterwards.