You can find information about Nepalese children, Godchild and Nepalese children's experiences here. When talking about Nepal, it would be impossible not to talk about Nepali children. Nepal is one of the most mystical, diverse countries in the world. Children are given different meanings in this country.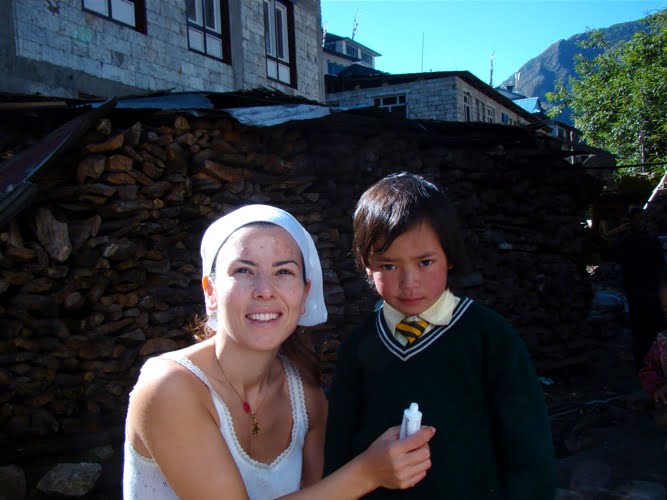 Nepalese Children
When I came to Nepal, those red cheeks blew me over. The mischievous looks and the Nepali children who seem healthy despite living in cold and filth impressed me. Afterwards, when I met the reality of Kumari with my days in Kathmandu, I realized that children living in Nepal find bodies in very different roles than I see them.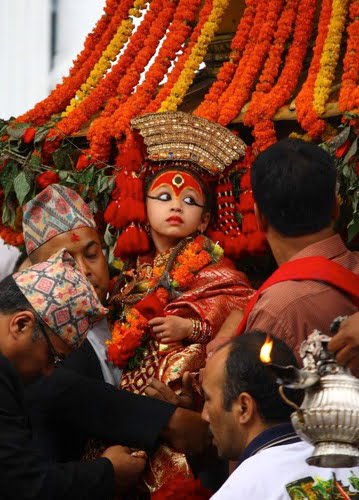 I got goosebumps when I heard that they had been left alone in a dark cave to choose the God child kumari, and that they had been chosen the most fearless by throwing animal heads and snakes cut in front of them.
Later, the fact that child marriages were common in Nepal and that they worked as modern slaves in other countries changed my perspective on Nepalese children.
Child Trafficking
Especially after the recent earthquake, it was not acceptable for human smugglers to sell children who were pulled out of the rubble or lost their parents to people in foreign countries.
While their strong bodies, crimson cheeks, astonishing eyes and innocence warm your heart, their marriage at a young age gives you goosebumps. It is a pity that after the godchild is chosen, they are kept in a house until the menstrual period and sent to their own village after the menstrual period. The fact that children kidnapped in the country are sold to other countries is astounding.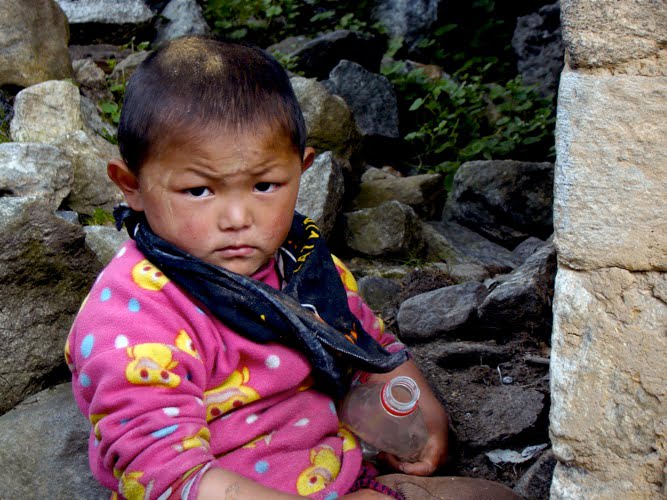 Yet, whatever happens, those red cheeks, the fact that they focus on the game without thinking about illness despite all the evil on the street, actually shows us how innocent all the children in the world are.
Children playing at high altitude
On the way to the foot of Mount Everest, we met a variety of children. Sometimes we were tired of the difficulties and altitude we experienced, while the children here were playing ball in the street. That's when we were confused. Imagine that you are exhausted at altitude or under the psychological pressure of the mountain and you are sick with your huge body. On the other side are the children playing with just a pair of underwear.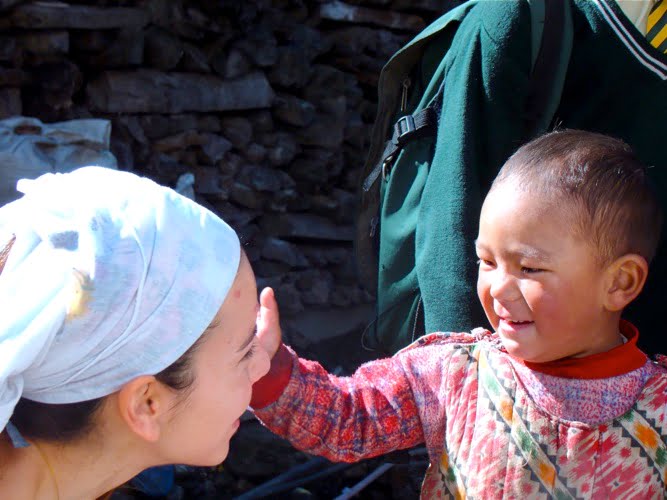 We woke up in the morning in Namche bazaar (3,438) and an indescribable coldness filled our bodies. We are dressed up. It's been a day since Nepal came from Kathmandu and I feel like I'm in the middle of black winter. Meanwhile, I am confused when I see a child playing with ice-cold water with his bare feet at the edge of the creek.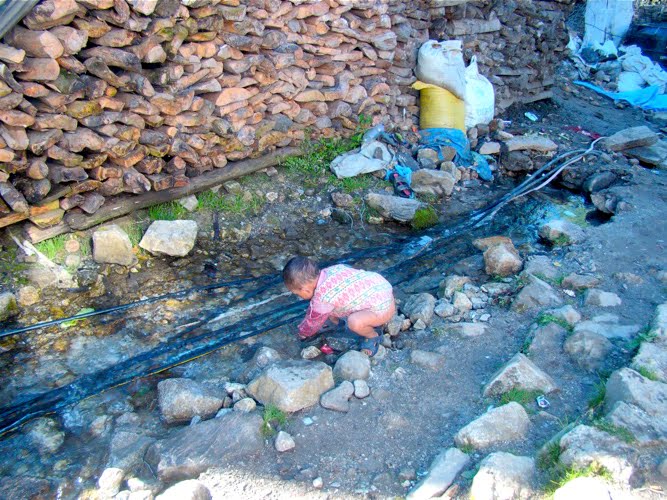 I try to convince my mind that it's actually not that cold.
Even though I was very cold, I took off whatever I was wearing. I washed my hands and face with the water flowing like ice on the edge. I only had a strapped bodysuit left on me. I don't know what happened next, and all of a sudden I was all cold. It was as if I was integrated into that altitude and cold.
Then we took this photo with the other children who came to me.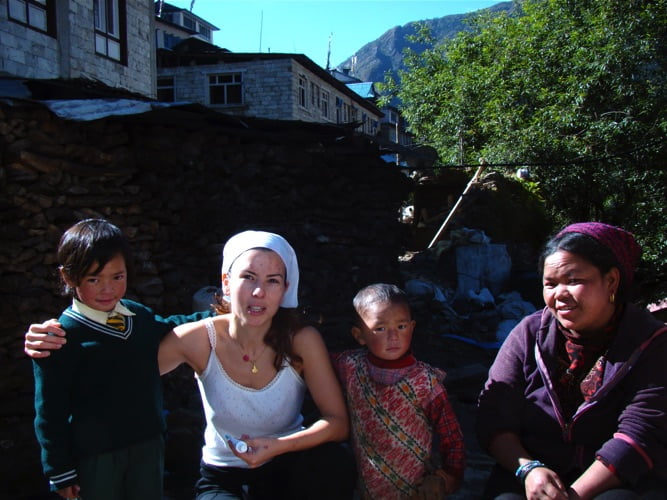 Ten meters away, I saw the boy who had taken a bath and was standing in the middle with his wet hair. A little further on, another child who had his mother combed his hair caught my eye. I felt like I was in such a funny situation that I can't tell you.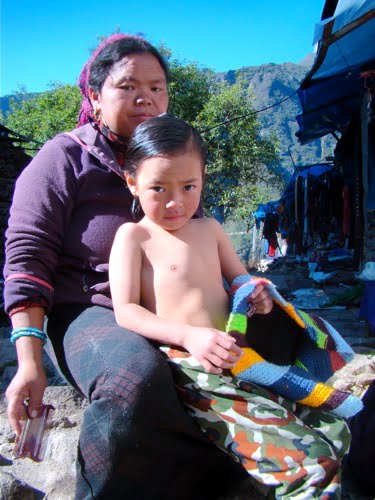 Nepalese children and their health
It is surprising that while I am cold with layers of clothes on me, the child next to me is living in summer. When I saw it, I realized that I needed to command my mind again. It was the kids who motivated me every time I went to Everest Base Camp.
On the way to Dingboche (4410m) I woke up feeling unwell because of a bad night. I was experiencing the depression that the altitude made me feel. When I woke up in the morning at that high altitude, I watched the boy walking around me in the hostel. I was watching the child's joy of life. I realized that I hadn't actually had a rough trip at all.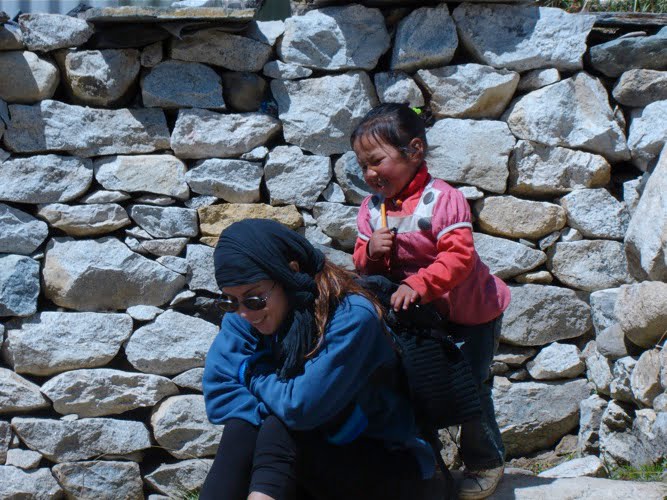 I reminded myself that I needed to get out of my thoughts and move on with greater motivation. Sometimes your journeys are much more enjoyable with a child.