AGRA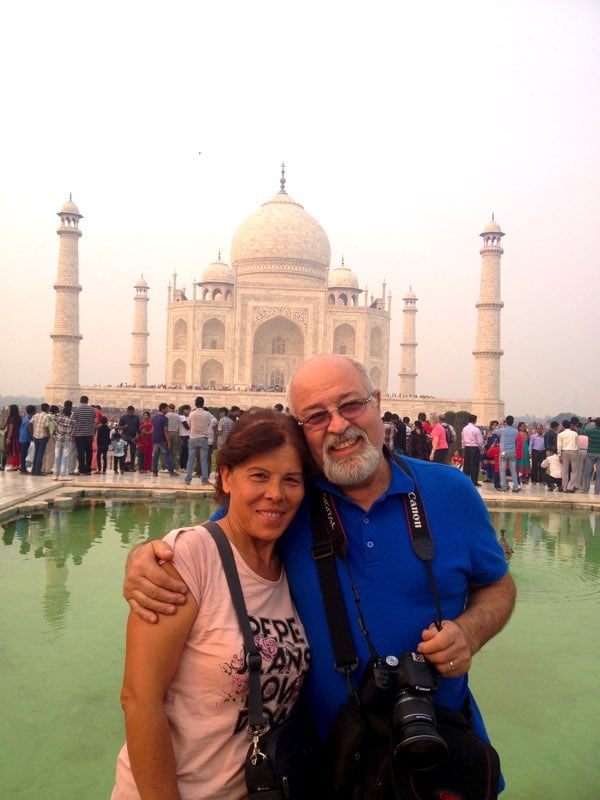 On our trip to AGRA, India, we visited the Taj Mahal, the Agra fort and the ashrams. I have prepared a detailed article for you about the city of Agra, India information about Agra, the story of the Taj Mahal, our terrible accommodation experiences in the ashram.
Our departure from Varanasi was really eventful. My mother and I ran to catch the train after the kidnapping incident in Varanasi. We still remember what we experienced on the train and our fears as if it were yesterday.
If you are curious about the kidnapping we experienced, you can read my article "Varanasi"; How did they kidnap us in India?
Also, the Diwali festival was approaching, and the trains were getting busy. We even learned that the wagon lit we bought on the train was sold to two more people. We were able to reach AGRA at the end of the train journey, which we went with three people sitting on one bed. I think we had enough of the train journey. If you want to travel by train in India , be sure to read this article; Train Journey in India
Here, someone else welcomed us. As a matter of fact, we went to a lawyer who left all his work and social circle here and settled in India. We were going to meet him there. We had no idea where we were going to stay and what was waiting for us. We were thinking about how bad it could be because we were stuck in an ashram in Rishikeste and everything was in dosages that we could handle.
Don't ever ask the question 'what else could it be' in India!
It seems to us that it is a marginal decision for him to leave everything from being a lawyer and just worship in a village in India and leave his family behind. We got surprised by his decision.
Accommodation in Ashram…
We didn't question too much because we respected all notions. We were in a village of Agra and they took us to the room. Simple, ordinary then simple again and ordinary again. I can't finish my sentence. I was gonna say a simple, ordinary and cozy ashram room, but it had nothing to do with it. More precisely, there were no beds in the room. We said, "Where is the bed?" They said, "There is no bed, we just sleep on a blanket". We looked at each other in amazement. We thought that we had one sleeping bag with us fortunately, but these sleeping bags were comfortable when placed on a comfortable floor, otherwise it was no different from lying on a board.
Since we had no other choice, we accepted all the terms and moved to our room. While we were trying to sleep on a flat board, there was a knock on our door at 3.30 in the morning. They said they would wake us up in the morning for worship, but we didn't think it was 3:30 a.m. We immediately got ready and hung out behind a crowd of people.
What were we doing with Krishna songs at 3.30 in the morning?
We had no idea what we were doing, where we were going. Suddenly, in the middle of the night, we sang Kirishna in the stone-paved streets, lied on the ground and got up. My father and I looked at each other for a moment. I knew that glance very well. That glance means 'Oh yasemin, where have you brought us' . Oh my god, it was so annoying that we sang on the street in the middle of a night that we didn't sleep properly, we got stomachaches from laughing. My mom and I laughed non-stop. We tried to hold ourselves back so that people didn't figure out, but we couldn't help but felt like the student in the classroom who tries not to get caught by the teacher. Especially when we looked at my father, who didn't not like to move… Even if we closed our mouths, we burst out laughing.
That woman in Agra can't be doing this in the middle of the road!
Suddenly, one of the women stood in the middle of the road and rolled up her skirt and squats on the floor to had a shit. We froze up! Normally we would grouch but at that time of night our we lost our nerve that we laughed more. It was like everything was a joke. We wandered the streets of Agra at nightfall for an hour, as if we had lost logical thinking.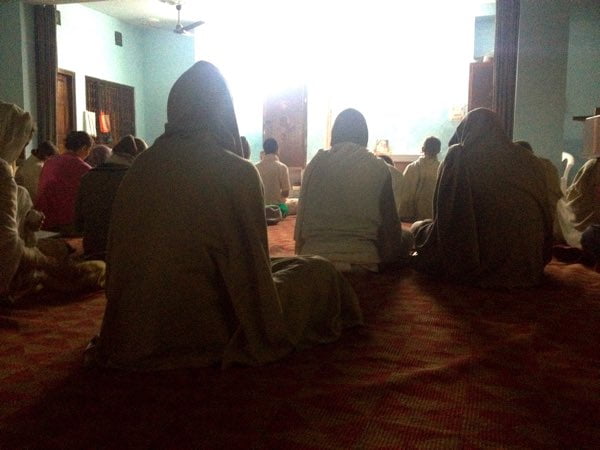 As the sun came up, we finally arrived to a temple to sit . We moved to one side and took a nap on the back sides stealthily.
Then suddenly we got up again and went somewhere else.
My dad had liked and bought an orange shirt before he came to Agra. He also bought a cd room. My father wore this shirt when we came to the village of Agra. As it turned out, the shirt was a Kirishna shirt. God everyone welcomed us in such a way that we were so surprised. My father was always in sight at all these ceremonies, because they said that Kirishna has called us here and we have not come here for nothing.
We literally ran away from the ashram.
Even 10 years later, we're still talking about this shirt. To be honest, after we returned to Turkey, we played that Krishna CD that my father bought and my father, my mother and I danced. They were incredible memories, it makes us say that fortunately we have lived every moment. Of course, all we wanted to do was to leave as soon as possible. My father said, ' find a vehicle and let's go right away.' Here we were ready to go to the Taj Mahal, or rather, to escape.
Of course, in the meantime, the gods and their worship on the street were the last straw. We took a taxi through the village and headed to the Taj Mahal without even looking back.
Where should you come to Agra, India, and not return without seeing it?
Taj Mahal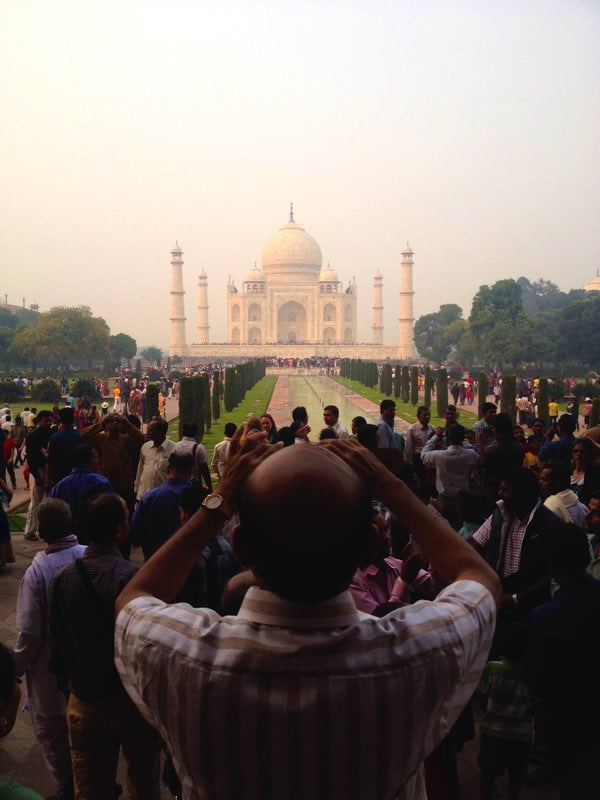 When we came to India, we wanted to see the Taj Mahal, especially when we were near Agra. It was also good for us to even get away from the village. That's why we loved the Taj Mahal before we came to the Taj Mahal. We especially wanted to visit here because my mom, dad and I felt like we were transforming all the challenges and emotional bonds in our lives into another energy of love.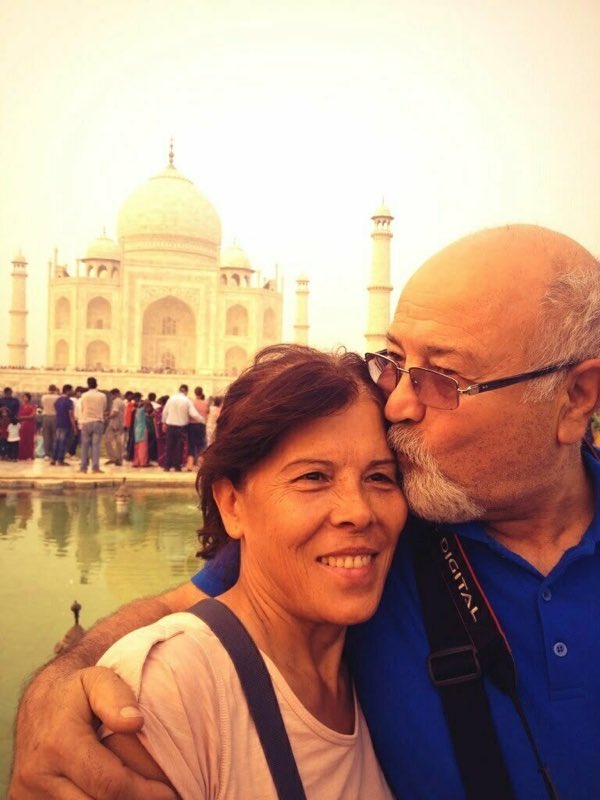 All these journeys melted all the ice between us and allowed us to experience a greater love unconditionally. That's why the Taj Mahal meant something different to us. It was like the materialization of making a sacrifice for someone you love.
Taj Mahal; The Grave, which smells of love…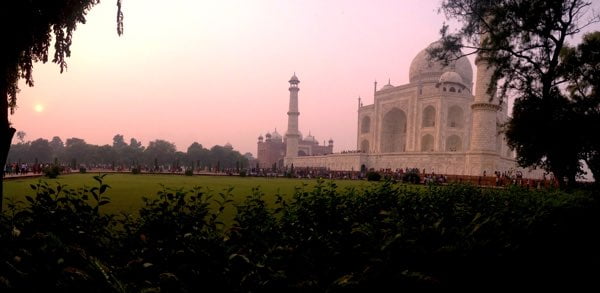 Taj Mahal, Indiais a tomb in Agra, built in 1631-1654. What makes this architecture special is the reason for its construction rather than the architecture itself. It was prepared for Ercümend Banu Begüm, who died at a young age on June 17, 1631.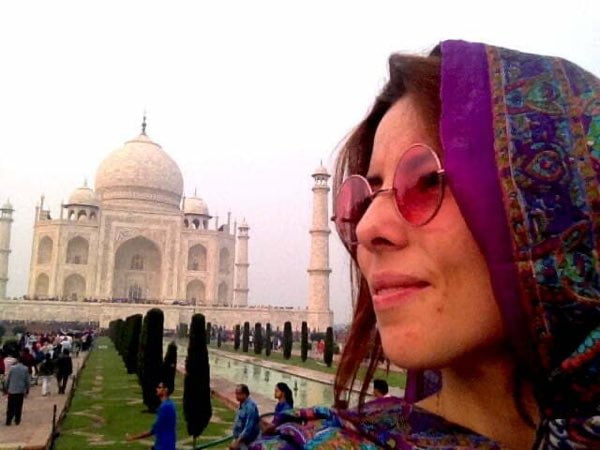 Everything is for Shah Jahan's wife, Ercümend Banu Begüm…
After the death of Ercümend Banu Begüm, her husband Shah Jahan felt great sorrow. Then he built the Taj Mahal, which is considered one of the important structures of Islamic shrine architecture, on the banks of the Yamuna River in Agra, the capital of the empire. The tomb of Shah Jahan, who died 30 years later, is also here. It is thought that more than three million people visit this place every year to see this tomb. But I know that visits have been restricted due to the recent covid measures. I recommend you to learn how much yawns there are and go to the visit like that.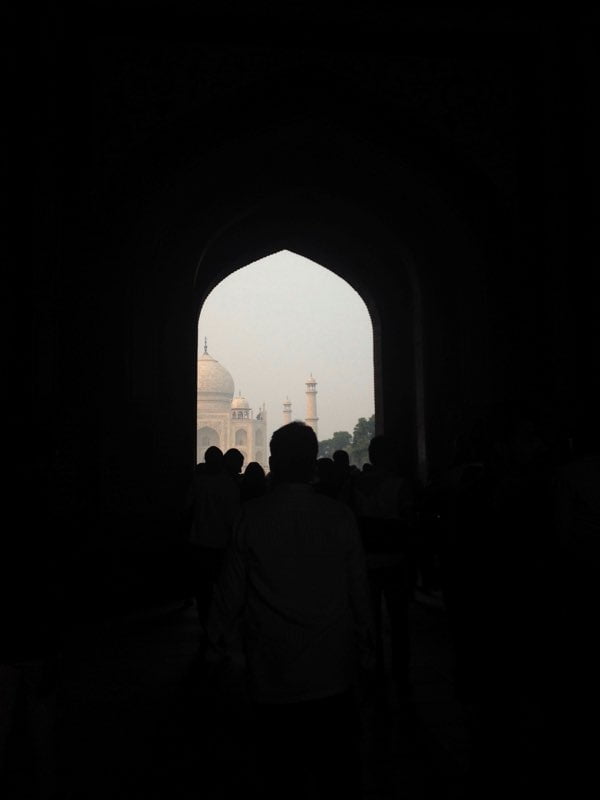 This structure is made as a symbol of both love and power and might at that time. It is a special structure for me because power and might have come before us as a destructive force in all the kingdoms we have ever seen, combined here with the power of love.
Taj Mahal and its agonizing story; Ercümend Banu Begüm died while giving birth to her 14th child.
Ercümend Banu died while giving birth to her fourteenth child. Shah Jahan devoted himself to art and architecture to forget his sadness. The Taj Mahal took an average of twenty years to build and was staffed by some of the most adept artists from all the surrounding countries. A team was established with Ottoman, Syrian, Iranian and Indian masters. It has been included in the UNESCO world heritage list since 1983.

When we enter the courtyard, that wonderful view welcomes us. Everyone is so excited that those who take pictures, who stand in front of the building for minutes and watch, who talk excitedly. It's like all of humanity is there. You can see at least one person from each country here.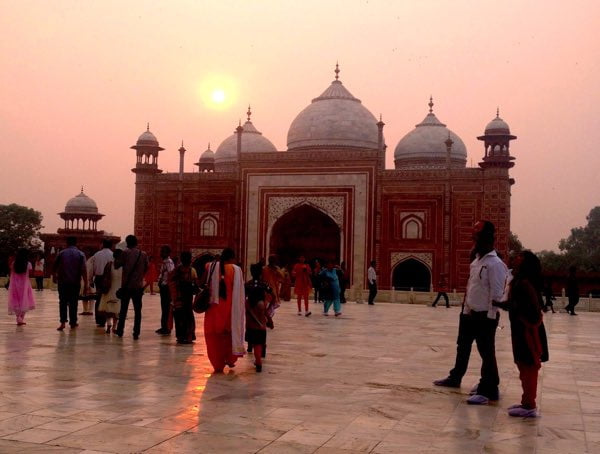 The story and energy of the Taj Mahal impresses us.
The Taj Mahal was very crowded so it was almost impossible to shoot yourself all at once. We hugged each other and said that we were glad we came here and we walked with the crowd to get inside. At the last moment, we learned that the entrance of the tourists was different and we entered through a queue that was much shorter than that long queue.

We were even more surprised to learn that there are many precious stones in the walls of the Taj Mahal. There were 142 rubies, 42 emeralds, 625 diamonds, 50 large pearls. Not to mention agate, mother-of-pearl, turquoise stones.
Agra Fort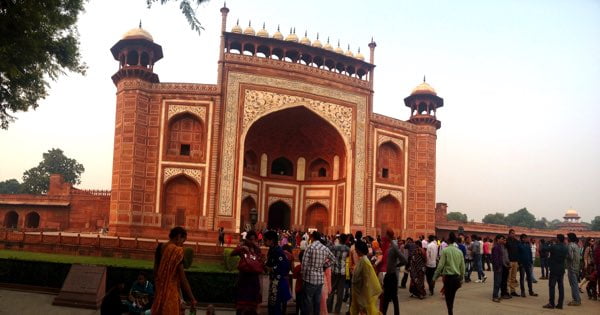 Agra Fort a.k.a Red Fort;
While we were in the Taj Mahal, we decided we should have gone to Agra Castle after listening to the story of Agra Fort. The castle, which was inscribed on the UNESCO World Heritage List in 1983, has something to do with the Taj Mahal. It was built by the Mongol emperor Akbar and completed by Jahan Shah, who built the Taj Mahal.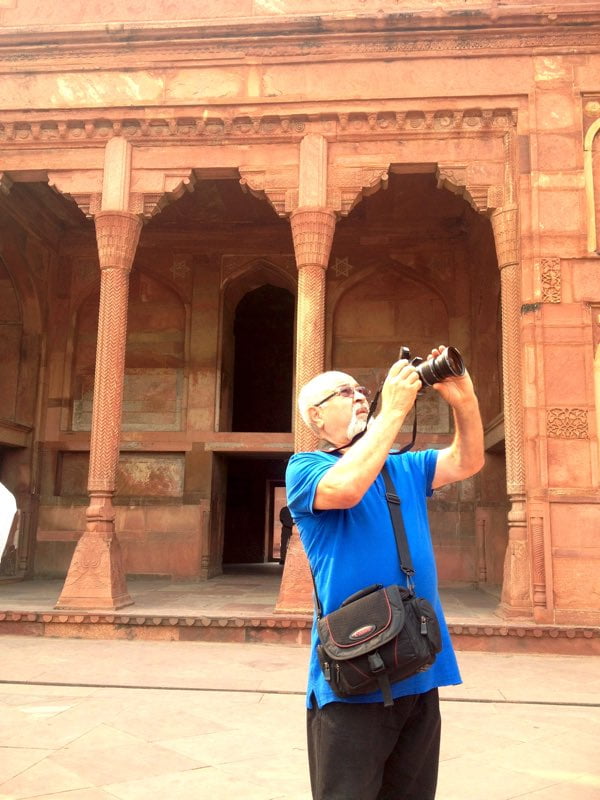 AGRA Fort UNESCO World Heritage Site
According to the rumor, Jahan Shah's construction of the Taj Mahal after his wife died did not relieve his pain, and his psychology deteriorated and he lost his mental health. His son Alemgir Khan locked his father in the castle and imprisoned him in a place where he could see the Taj Mahal, and Jahan Shah spent his life watching the Taj Mahal until the last moment of his life.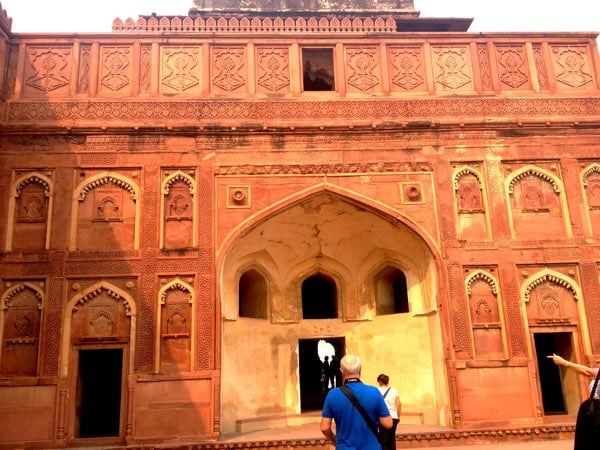 In fact, the greatness of love gives you goosebumps. On the other hand, does his son Alemgir Khan really do this because he sees his father's situation as an opportunity, or does he leave him alone to mourn his father? For a mentally ill person, neither the throne nor the country would care anymore.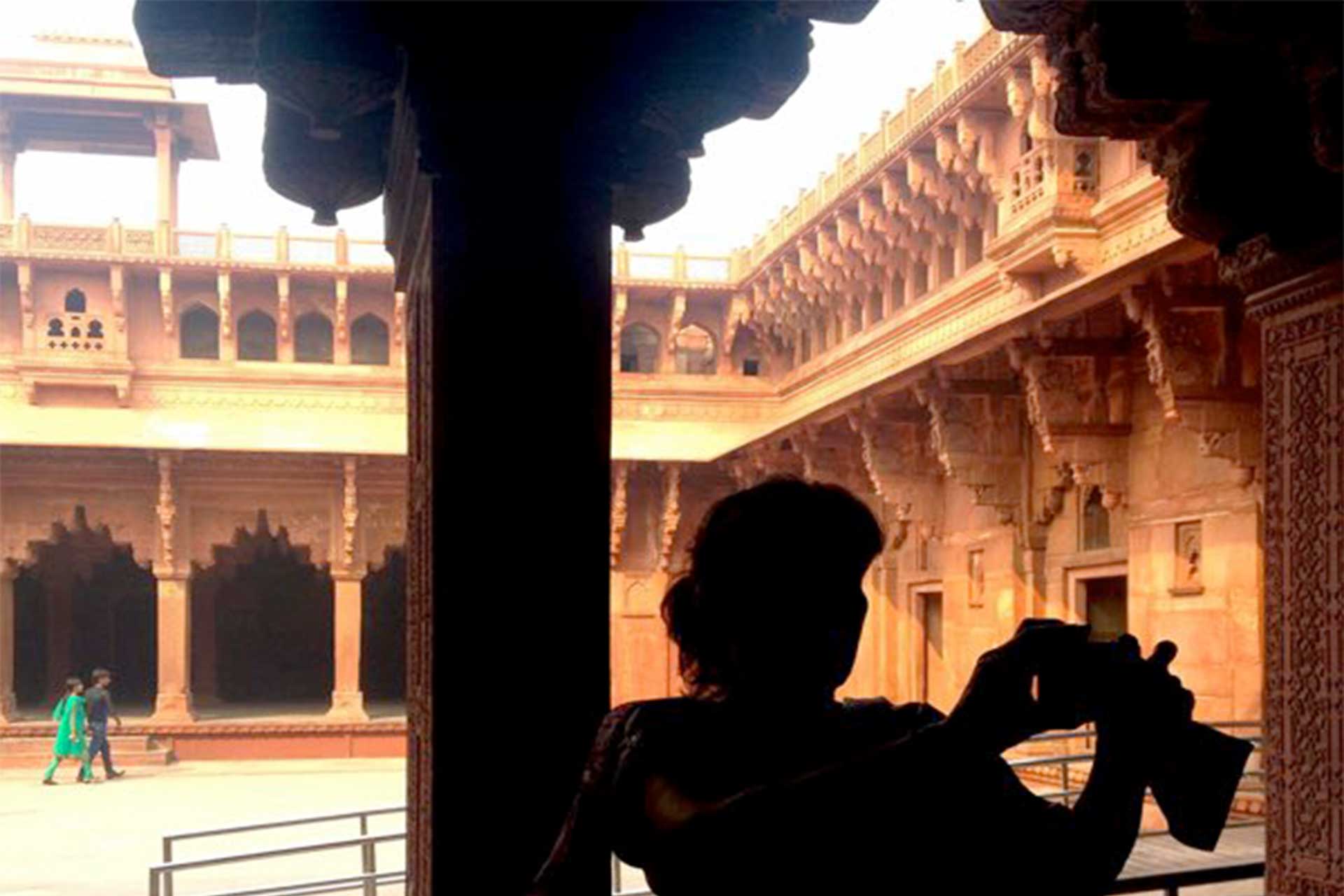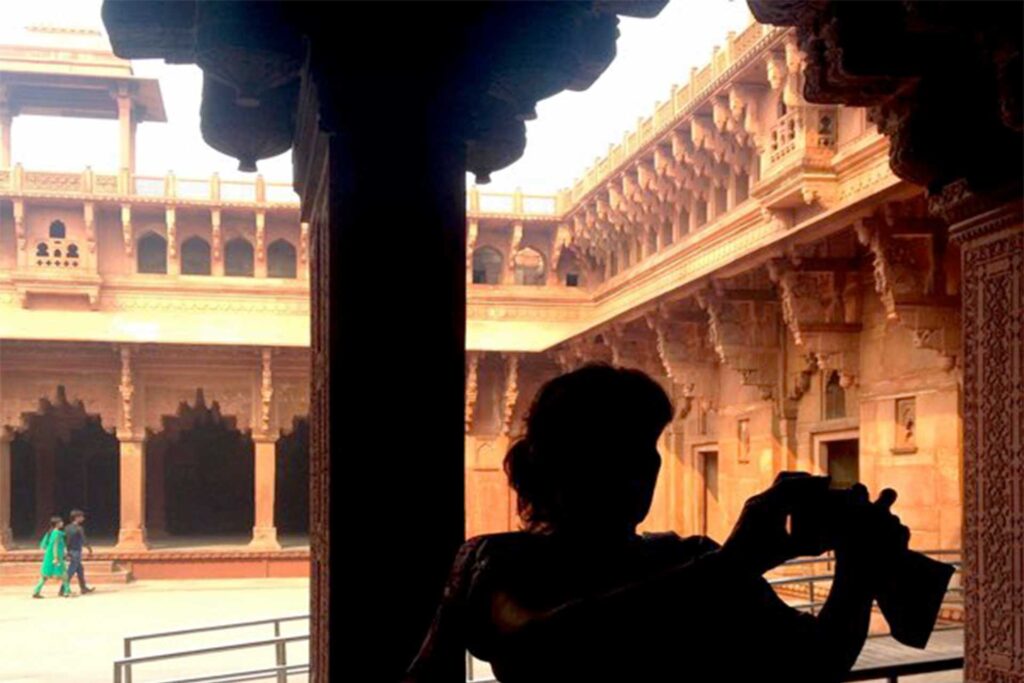 Jahan Shah spends a great fortune to build the Taj Mahal, and the reason for his wife's death is his last son. In other words, Alemgir, who imprisoned his father in the castle, may take on a strange guilt psychology and be angry with his father because this situation is due to his own birth. As you can figure out, the palace where his father once fought for his country and lived becomes a place where he spent the last days of his life.

Why did Jahan Shah's son imprison his father in Agra Fort?
In fact, after the Taj Mahal, Jahan Shah wanted to build the black of the Taj Mahal for himself, but his son imprisoned his father in the Octagonal Tower (Octagonal Tower), which he had built on a part of the Agra Fort, before he had the opportunity to realize this dream.

This tower in the fort is located in a place that has the best view of the Taj Mahal. After watching his wife for seven years, he is reunited with her with his death, and Jahan Shah is finally buried next to his wife.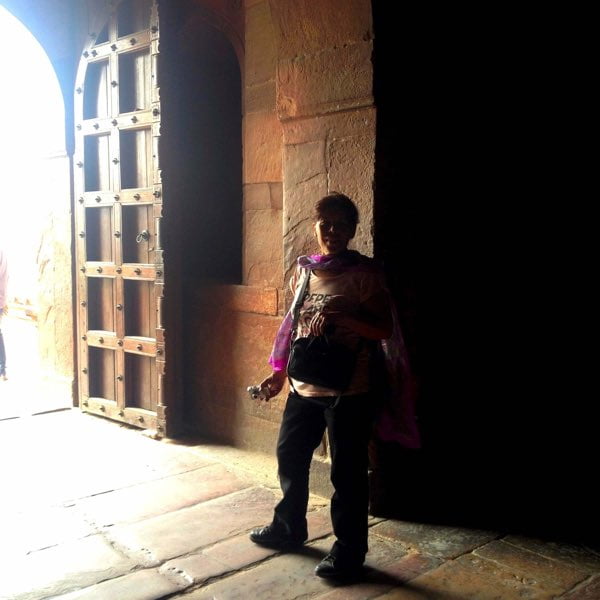 While thinking about all this, the castle you are walking around takes you to another dimension. Maybe if they tell you about the wars, if they introduce you as the outer gate of a city, maybe these ordinary castles will turn into a boring tour, but when you see the Taj Mahal from the castle and listen to its story, it is a tour like a massage and you are like watching a movie based on your imagination.
Fatehpur Sikri
Located 40 kilometers from Agra, Fatehpur Sikri is a town in the central north of India. In fact, Emperor Akbar Shah established the city as the capital of the Mughal Empire. Fatehpur Sikri means 'City of Victory' and was the capital of the Mughal Empire between 1572 and 1585. Nowadays, it is one of the places that can be visited with daily tours in the UNESCO World Cultural Heritage List.