Traveling in India by train was the most enjoyable, the hardest and the most fun part of our India trip. Are trains safe in India? Is it difficult to find train tickets during the festival? You will find answers to many questions such as how to stay and eat on the boarding train in this article. Let's start with the most curious question, are trains safe in India?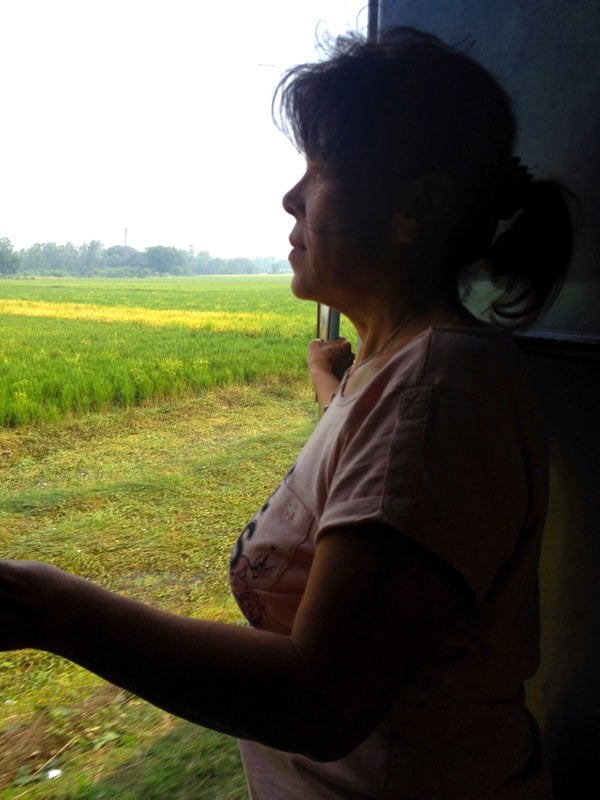 Can we travel by train in India?
Yes, you can definitely travel by train in India. Many parts of India are built with railways. India is a rich country as a railway line. You can go to many places in India by train and travel here easily.
Are trains safe in India?
Yes, trains are safe in India and you can travel by train safely. India is a country rich in train inter-connections and diverse in terms of train services. If you are going to travel by train in India, of course there are some situations you should know. For example, can you find train tickets during the festival? Are wagon lits comfortable? Are thefts common on Indian trains?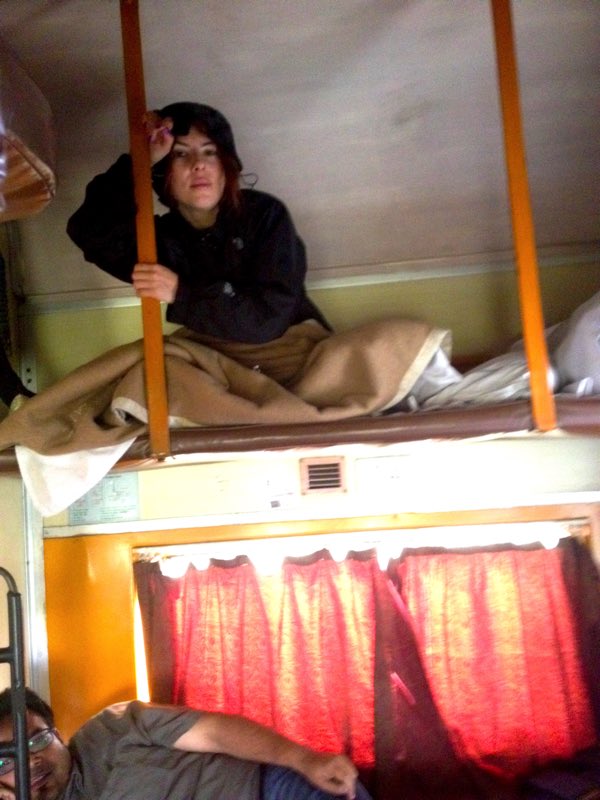 Are wagon lits comfortable?
Sleeping on Indian trains
The beds of Indian trains may be a little worse than you imagine. We are already a small family. The beds were so narrow that even though we were petite, we didn't have a chance to turn around while we slept. If you sleep straight in bed, you can barely fit in the train bed. It's also a bit hard, as if there's a thin sponge on the board. If you're overweight, it's like it's really impossible to fit in these beds.
If the number of people traveling is small during your travel, maybe you can ask for an extra blanket. An extra blanket can save your life. You can lay someone on that hard floor and lie on it, and have a much more comfortable journey.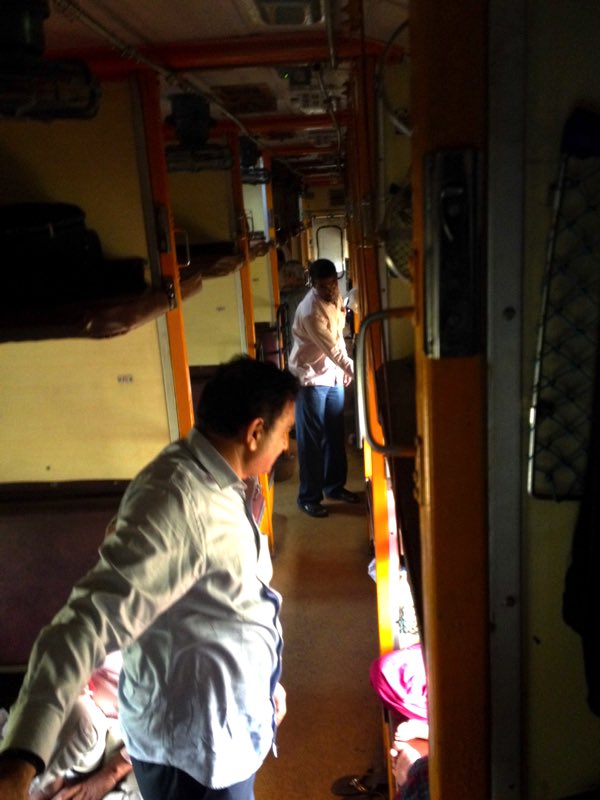 The train has departed, each of us is in our seats, everything is fine and we are eating from the most beautiful restaurant in Rishikesh for our hungry bellies as we set off for a wonderful adventure. Here is one of the moments that caused us to fall in love with travel. Do not approach with prejudice, let innovations change you, then you will once again understand why you are on these journeys. Be open to other countries' cultures and ways of eating for change.
Don't forget to put on your pajamas before the trip starts.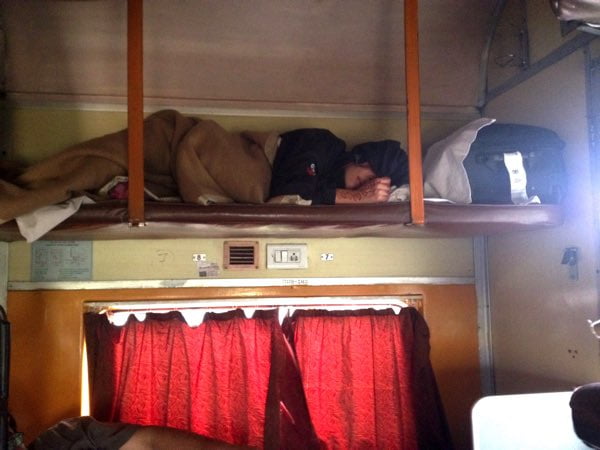 In our Indian train journey, the first thing we did before the journey started was to put on our pajamas. We wore something comfortable and pulled our knees to our stomachs when necessary. Clean and comfortable clothes definitely make your train ride much more comfortable.
Are thefts common on trains in India ?
We went by train to a few cities in India and we did not encounter any theft occasion. Just because we have not experienced such an experience does not mean that theft will not occur. Actually, it is a very comfortable environment. Since you fall asleep at night, your bag and personal belongings can be easily stolen. There were no doors in the wagons we were staying in. Everyone who went to the toilet and wanted to walk on the train could easily pass by you. Every time you fall asleep, your personal belongings can be easily stolen. That's why on Indian trains you can tuck your bags either under your head or behind your back. If you have a tiny bag in which you can put your mobile phone, wallet and passport, I recommend that you put it on your neck or pillow while you sleep at night.
The more suitcases you have, the harder it will be for you to control and dominate them.
Find train tickets in India at festival time
Even if you find that you can't easily find tickets during festival times in India, be prepared that the inside of the train will be much more crowded than you can imagine. Also keep in mind that they can sell a ticket to more than one person. How could this be? You may be wondering if they can really sell the same seat to a few people. My answer is yes, we had bought tickets to the sleeper train and the Diwali festival was about to start. We were nicely laid out in bed when two stations later one of the passengers who was on the train came and said this is my place. I looked at the man's face, was I, as a woman, going to share my bed with you? I said it can't be impossible! Look, our ticket is here, then he pulled out a ticket for the same seat and we called the attendant on the train. If the seat or bed couchette you buy is not a VIP, they can sell your ticket to two or even three people, especially during festival times.
Two stations later, another man came along and we learned that they had sold him the same seat. God, what kind of system was that. As a woman, you buy a sleeper couchette ticket and they can sell it to a man during the festival. My father gave me his place and traveled with two men by sitting the entire journey. When you buy a train ticket in India, buy your ticket knowing that such things can happen, especially during the festival. I especially recommend that you research this topic in order not to fall into difficult situations.
During festival or holiday periods, you may not be able to find a proper place to put your bag, as the density of the train is too much. That's why it's important to choose the right bag when going to India and be prepared accordingly. I especially recommend not to choose too large bags.
Food on Indian trains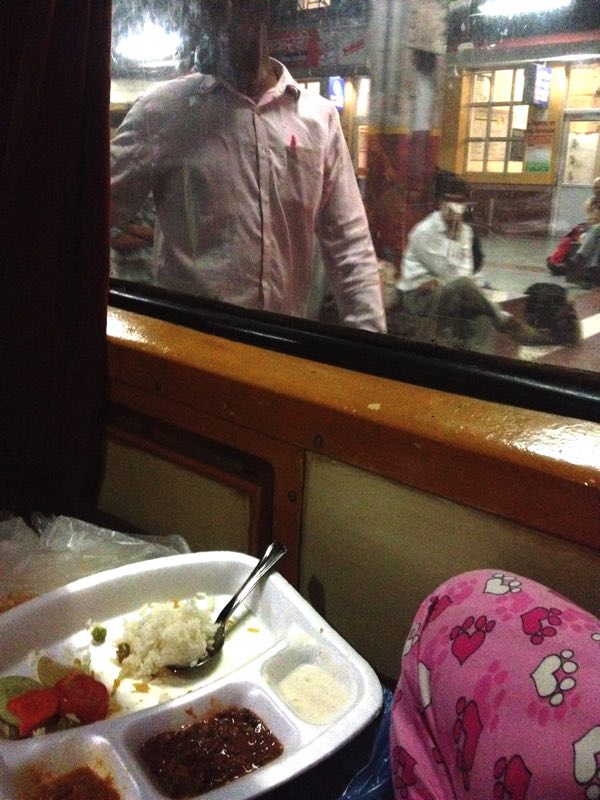 You may have a shortage of food on Indian trains. Food service will vary depending on the distance you travel and whether the ticket you buy is VIP or normal. There is not much chance of eating in wagon lits. The quality of the food on the train may not be what you imagine. If you pack the food you want and take the train, you will have a much more enjoyable journey.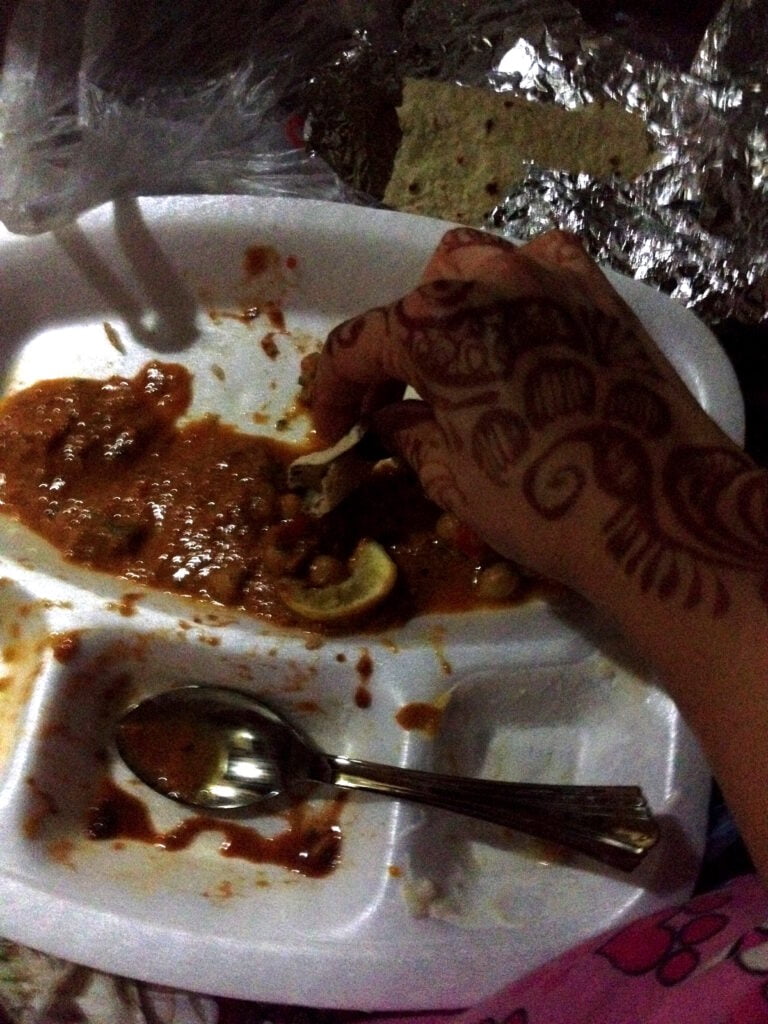 Keep in mind that anything can happen in India at any time. Even if you're going on a VIP trip, don't forget to take something to eat with you. If your trip is long, you will be happy to have apartments and drinks according to your own eating taste.
Since we were going to travel in boarding and normal wagons, we went to an restaurant hurriedly and had the food packaged.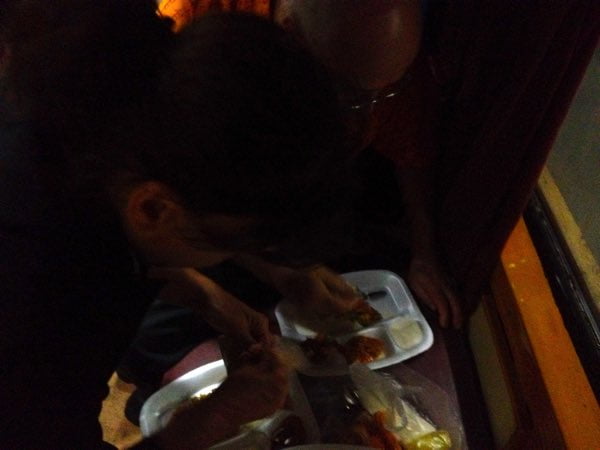 We don't seem to have time to eat. That is why we do not want to stress in vain. We want to speed up our business by having a takeaway from the restaurant with great vegetarian dishes that we went to before with the guru. The guru immediately takes us to the restaurant and asks them to pack the same food we ate that day. We wait in front of the restaurant for about twenty minutes and say goodbye to the guru.
Are you sure you want to pack meals in India?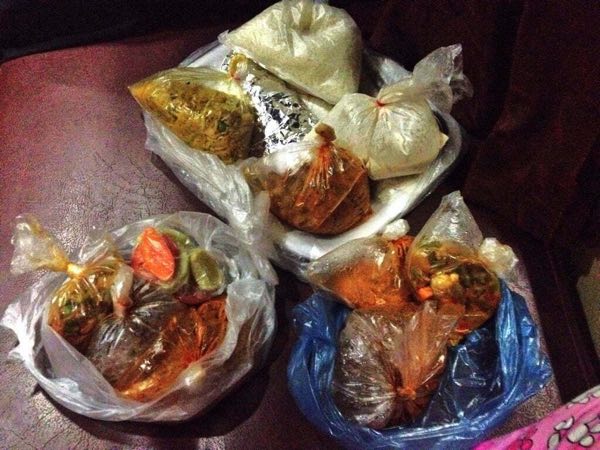 When the waiter hands the bag, I look back at a Guru and a waiter. They actually bagged all the food and packaged it. It feels so weird that I have never seen anything like this in my life. I involuntarily ask, 'Is this the way Guru is packing food here?
We are surprised by the bags as if everything is normal in India. The guru turns to us and says, "Yes, that's how food is packaged here." Food comes in bags like slurries. It's a bit nauseous, but when we're hungry on the train, it's the best food we've ever eaten. My mom and I still talk about the same thing, how delicious the food that looked disgusting in that bag sounded delicious. We still do not forget their taste.
Find information about India train schedules here.