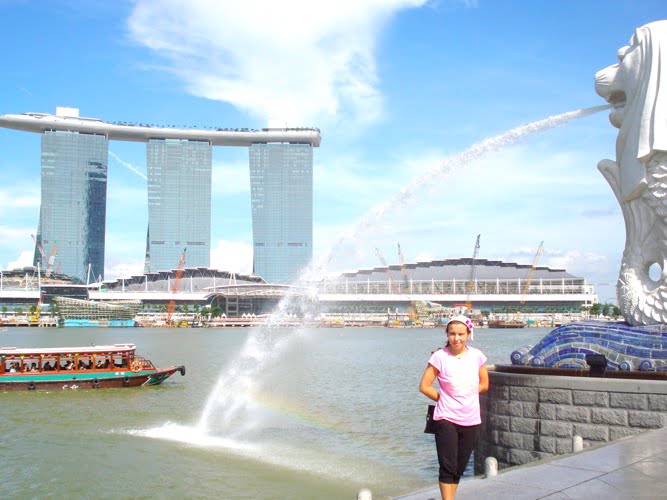 We actually thought of Singapore as one of the other Far Eastern countries. I think the thing that surprised us the most was the discipline, order, cleanliness and organization of the city.
All of a sudden, it was overwhelming to get into Singapore's military discipline from Thailand's self-ordained vibe. Because the penalty for even throwing gum on the ground is very pricey. Of course, on the one hand, it's a pretty good practise because you won't find a single piece of garbage anywhere. When you land in Singapore, you already notice that the surroundings are extremely clean. But know that if you forget and break the rules, you'll be in trouble.
Singapur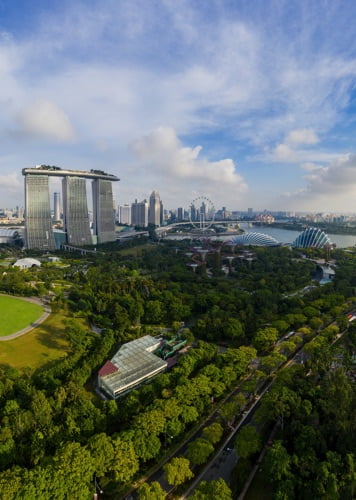 It is free to enter casinos in Singapore and we have never seen a casino before in our lives. "Come on, let's go inside and have a look. We thought, "let's play the machines for a sandwich price and go out". While we were all going in together, my brother was stuck in the age limit even though he was over 18.
There was no problem until then, but if we had come across a problematic police officer or if we had been a citizen of this place rather than a tourist, the fine they would have issued would have been a substantial amount. Moreover, they could have given a prison sentence. They also recorded it into the system there. They said if my brother tried to get back in again, they'd take legal action. In other words, if this event was in Turkey, they would say that we would not be able to enter at most, and they would not let us through the door. Even trying it here is a reason for punishment. We walked in quickly while my brother was waiting at the door. Just seeing the place was a different experience for that moment. The sounds, the smells and the feeling were really different.
Things You Shouldn't Return Without Doing in Singapore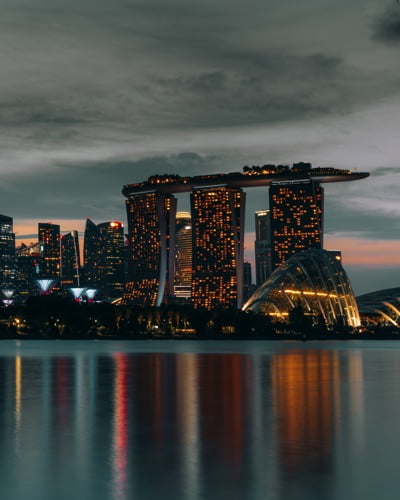 Singapore, one of the first countries that come to mind when the "Far East" is mentioned, is a perfect option for travelers who are looking for unique destinations, especially recently! Singapore, which is known as a kind of "city-state" and is a matter of curiosity even with this characteristic alone, welcomes visitors from all parts of the world with its dazzling venues, interesting food and beverage culture and warm people.
In the country, which is located in the southern part of Malaysia, tourism is among the factors that lead the country's economy. Singapore is considered among the richest countries on the Asian continent, where the Malay, Indian and Chinese peoples have created a culturally rich diversity.
The first thing that might catch your attention in Singapore is that it is literally a land of rules. Places like Orchard Rad, Marina Bay, Boat Quay are among the most popular and attractive regions of the country. If you wish, let's start by creating an economical list of places to visit for those who want to take a short Singapore tour.
Don't Come Back Without Seeing These Things in Singapore!
There is a suitable destination for everyone in Singapore, which has such a density that tourists will not get bored even for a minute! Zoos, museums, botanical gardens, underground shopping malls, night safaris, beaches, natural hiking areas, cultural heritage parks and temples are enough to excite people of all ages who come here…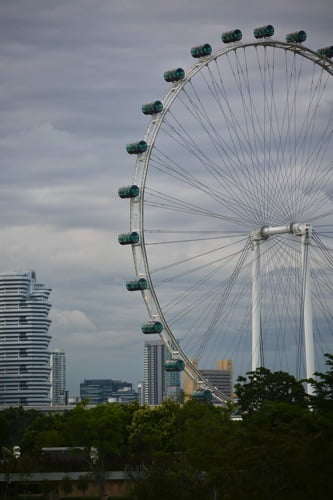 Of course, you can organize your list of places to visit in Singapore according to your own taste, but we tried to compile the places that are close to each other for you to create an intense tour in a short time. We can list the places you should definitely see when you go to Singapore as follows:
Merlion Statue
Sentosa Island
Sky Park
Singapore Botanical and Orchid Gardens
Gardens by the Bay
Orchard Road
Singapore Flyer
Arab Quarter
Little İndia
Singapore Zoo
Bugis Street Market
Merlion Statue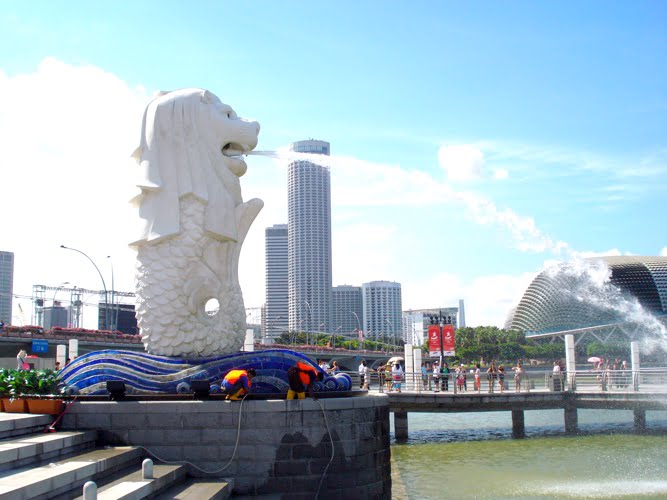 The statue is the symbol of Singapore. The name of this statue, which is half-fish at the bottom and half-lion at the top, is Merlion. The approximate length of the statue is 8.6 meters and the statue weighs about 70 tons. The location of the Merlion statue is where you can see and take photos both the city center, the Singapore Flyer and the Skypark Hotel. You can also walk down Arab Street to a Flyer Ferris wheel in the Marina Center area, and then to the Marina Bay Sands Hotel (ship hotel).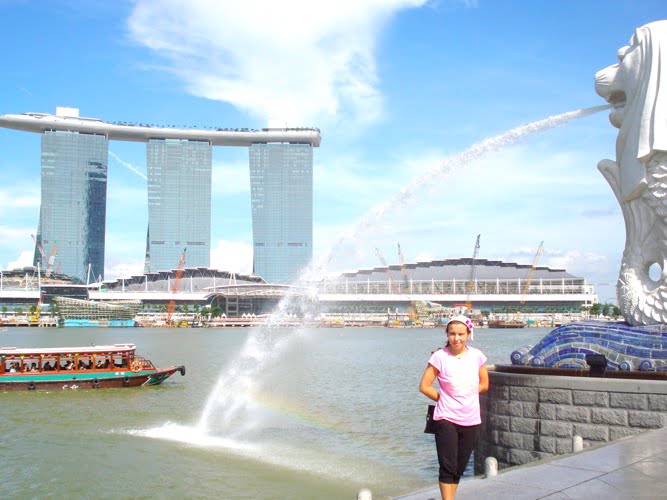 It is more crowded at night as there are light and water shows, but I think I would actually recommend you to go there at night rather than during the very scorching hours in a day.
Or you can stay overnight at the ship hotel, travel around during the day and then throw yourself into the infinity pool in the hot weather. Surely this would be a great plan as well. You can take nice photos during the day and come in the evening just to watch the shows.
Marina Bay Sands, Sky Park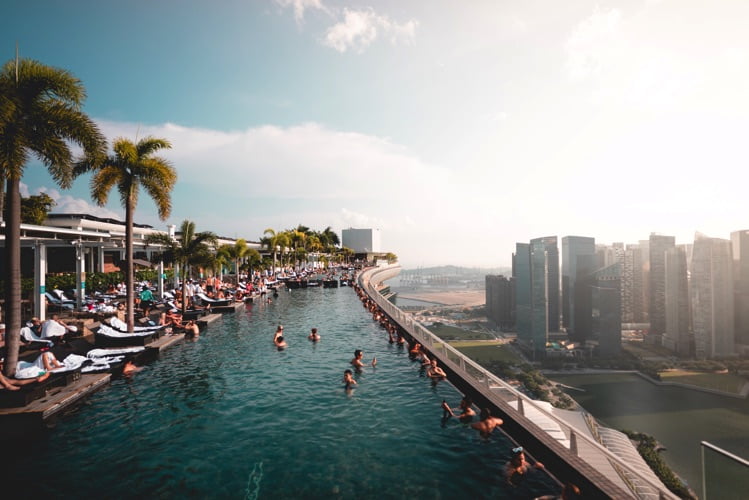 Marina Bay Sands is one of the most famous hotels in the world. Infinity Pool, located on the 57th floor of the hotel, was designed by renowned architect Moshe Safdie. There is a viewing terrace (Sands Skypark Observation Deck) at the top of the hotel.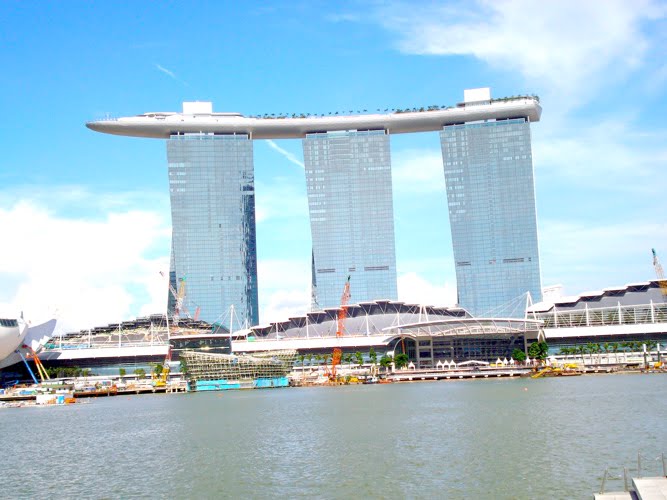 I can say this is the best place to look Singapore. The whole harbor, Gardens by the Bay, Marina Bay, they're all at your feet. Unfortunately, only hotel customers can enter the infinity pool. There's no access to that area. With the ticket you have bought, you can have a drink on the terrace above. Considering how expensive Singapore is, I suggest you don't lose those tickets.
This place remained in our mind, we just had a chance to look at it from the outside. Now, if I had a chance, I think I would go to the bar and stay overnight at the hotel and swim in the infinity pool.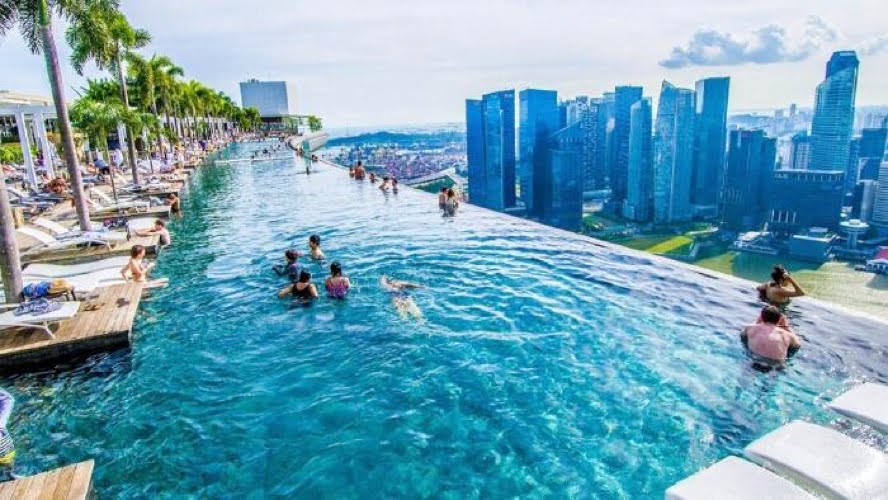 Still, even from the outside, it's fascinating to see this huge ship above two buildings… I'm telling you.
Singapore Botanical and Orchid Gardens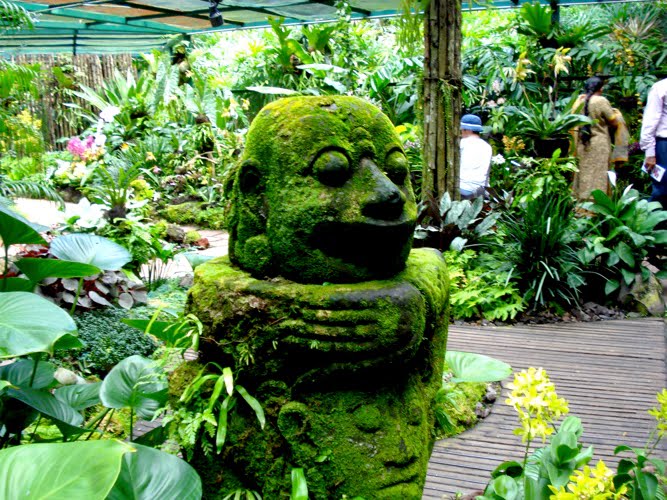 Singapore Botanical Gardens is a 158-year-old tropical garden located in Singapore. It is one of three gardens and the only tropical garden declared a World Heritage Site by UNESCO.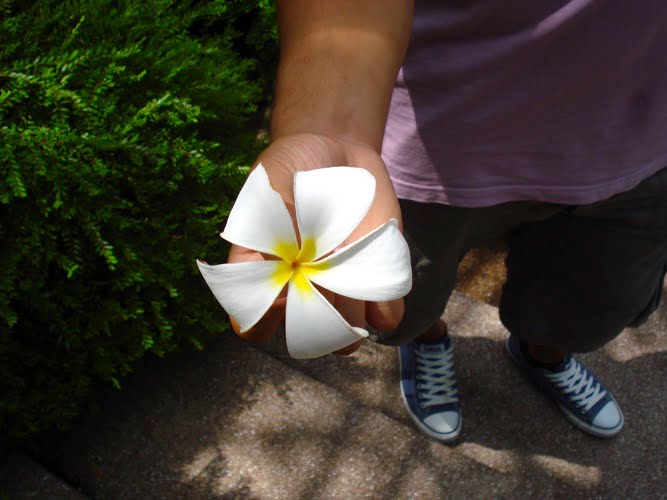 When this is the case, the Singapore Botanical Park and the National Orchid Gardens inside it are one of the destinations you should definitely stop by when you visit the city. Scientific plant researches are also carried out here.
The National Orchid Gardens contain 1,200 different species of orchids. In the sections called VIP and Celebrity, you can see the orchids planted by world leaders and famous artists.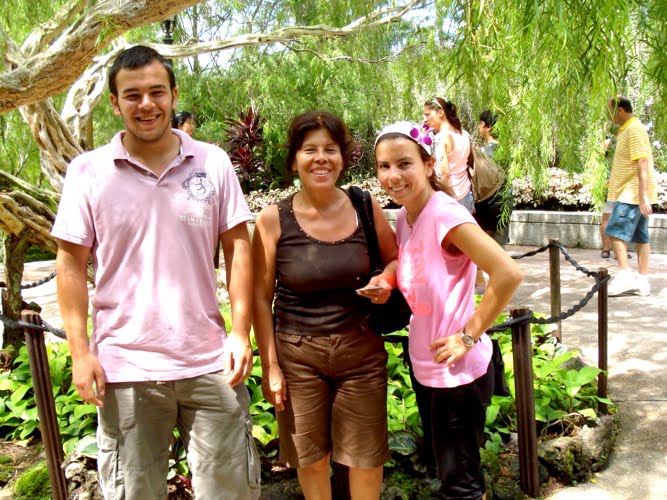 I'm sure you'll have a great time and take lots of pictures. This place was a paradise for my father who loves to take flower photos, he took lots of photos.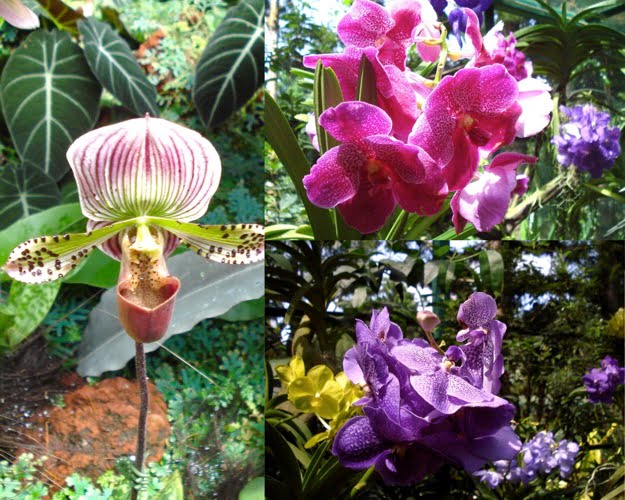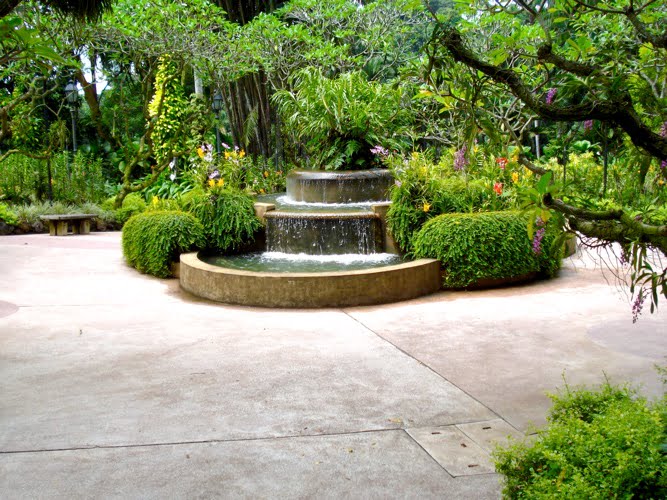 Gardens by the Bay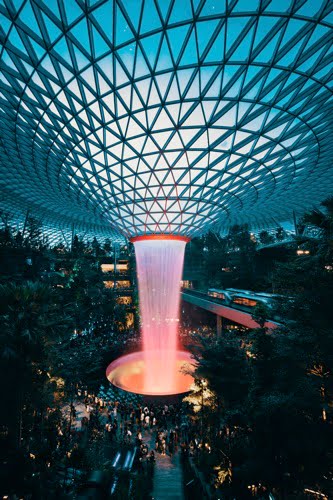 Gardens by the Bay is an amazing park located in the central part of Singapore. Compared to the parks we have, it makes you feel like you're out of a fantastic movie. If you have watched the movie Avatar, getting lost in this park will make you feel like that. Also, the interest in plants and trees here is really different. The Park is built on 101 hectares of rehabilitated land. It consists of three gardens: Mr. South Garden, Mr. East Garden and Bay Central Garden.
The most beautiful event of the park is the light and sound shows held every evening at 19.45 and 20.45.
Bay South Garden is the largest area within Gardens By The Bay. It is located on an area of 54 hectares. It has an interior design inspired by an orchid flower.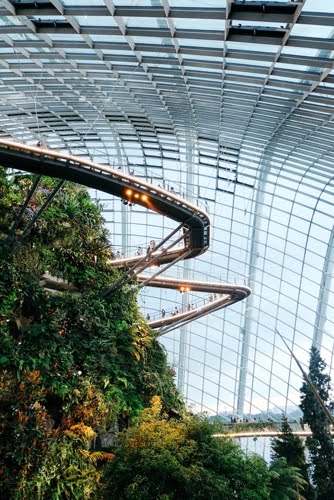 The trees called the famous Supertrees,, where you will feel yourself in another dimension, are between 25 and 50 meters. Of course, they're not natural, they're artificial trees, but the feeling is quite different. It is possible to visit the whole garden with walking paths among the trees.
Orchard Road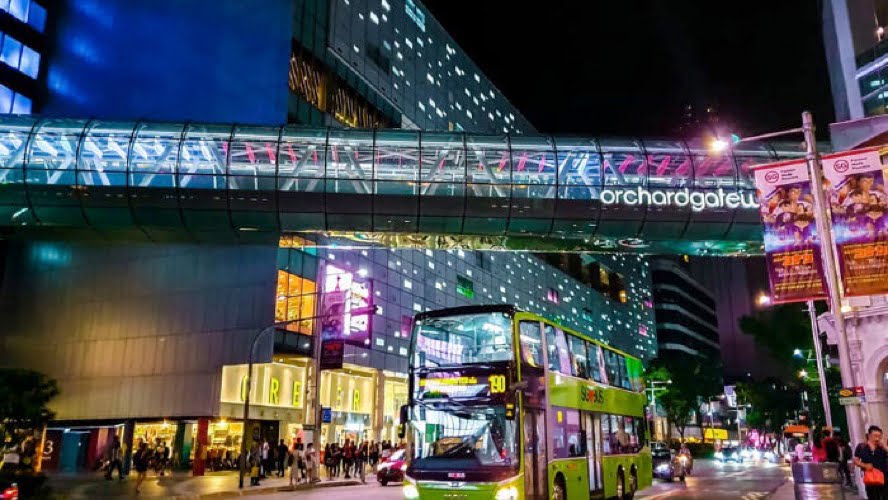 Orchard Road was actually a place where we had a good time, but it didn't add anything new to us. It is the place where there are luxury shops, hotels, eating and drinking places. We once again set our eyes on street delicacies and tried something to taste. With the fact that the country is expensive, we did not choose to go and eat in a luxury place. When I think about the current currency exchange rate, I think it would be really hard to be a tourist in Singapore.
Singapore Flyer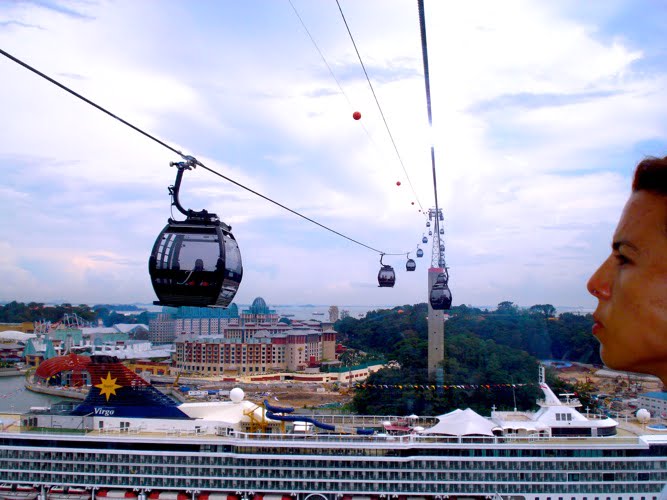 Located in the Downtown Core area, Singapore Flyer is a giant feris wheel with a height of 165 meters and 28 air-conditioned capsules, each of which can hold 28 passengers, offering 360-degree panoramic city views.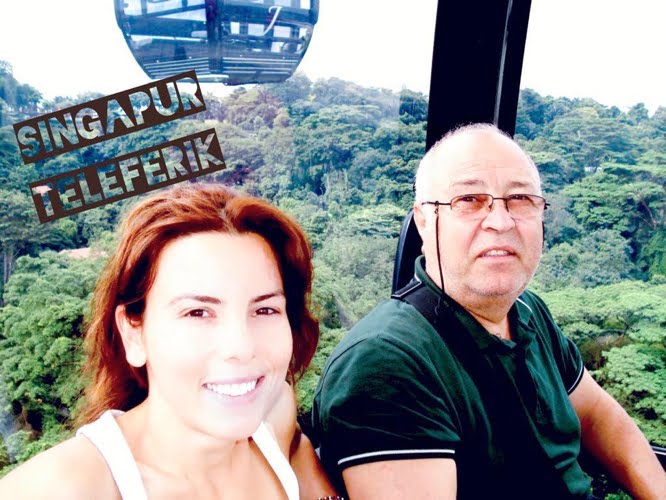 You can easily see the view of Singapore from here. A tour of the ferris wheel takes about 30 minutes.
Little İndia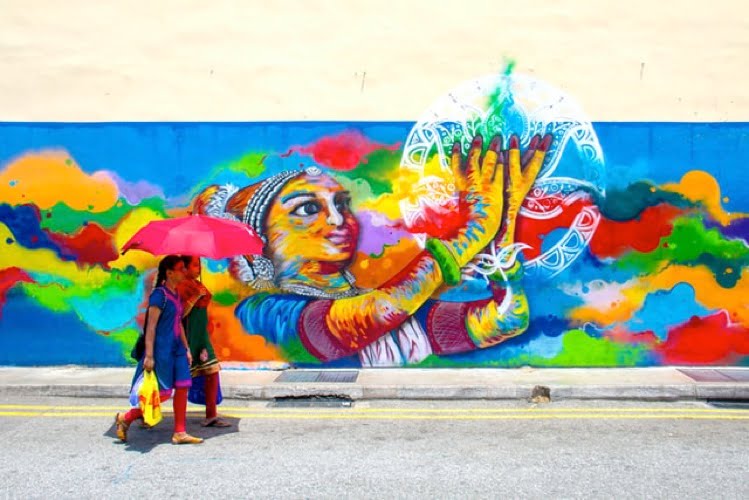 This place is like the beginning of a timeline. It's the place that cheers you up, makes you happy. The place where everything is colorful and distinct, which rebells against the systematic and rule-based structure of Singapore. Single-storey houses, colorfully painted shops, different scents, gift shops… Little India that will make you feel in India is like a real India. In fact, when you read the history of Singapore, you will understand why the Indian culture is so dominant.
Singapore Zoo
Here is my favorite zoo concept. The most important feature that distinguishes the zoo from other zoos is that the animals are not kept in cages and can be observed in their natural environment.
The area where there are wild animals is separate and the area where there are calmer animals is separate. If you want, you can look at the maps and walk, or you can travel bu taking the tram. You can also see the endangered animals here. Special events such as an elephant feeding show and hippopotamus show are also held at the Zoo at certain times of the day.
I will tell you about an activity that I definitely wanted to participate in but could not come across. Night Safari has received the "Best Activity" award 12 times by the Singapore Tourism Office. A light similar to moonlight is used in order not to disturb the animals. Their own natural environment was prepared for animals. There are areas like the Himalayan Hills, the Asian Forests in this zoo. The guide gives you detailed information about all animals.
Singapore Zoo is open to visitors 7 days a week from 08.30 to 18.00. The ticket office closes at 17:30 to enter the zoo. Tickets are not sold after 17.30.
Sentosa Island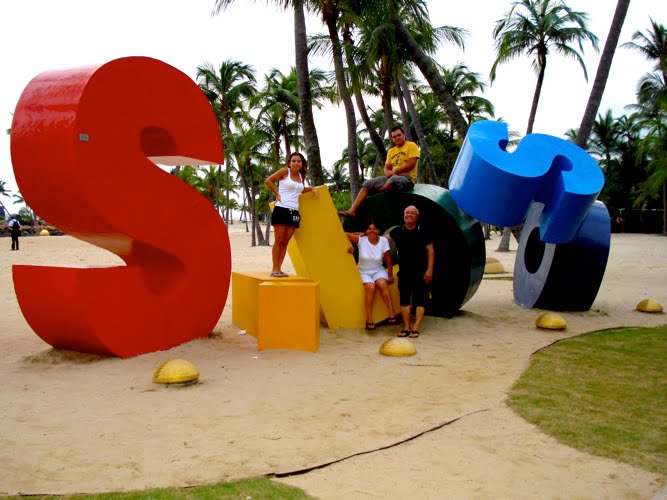 You can go to Sentosa Island by cable car. Yes, I know it sounds a little weird. Because usually the cable car is used to go to a vertical place. At this point, the cable car to Sentosa Island offers you a very different environment than any other cable car in the world. Since we've never seen a cable car going to a port before, it is a very different experience for us. We reach Sentosa Island by watching everything from above.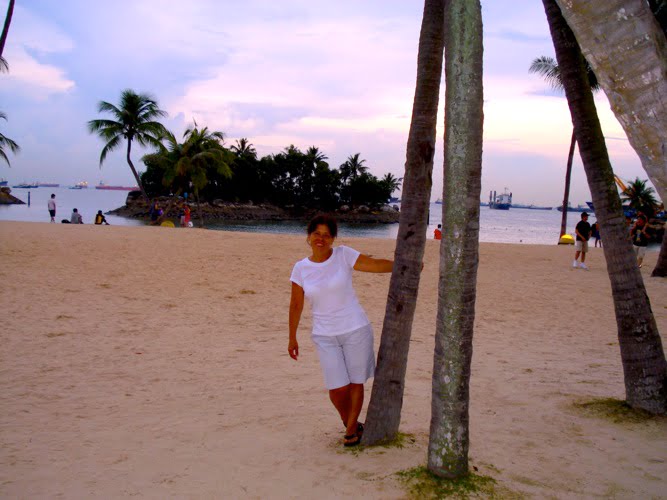 Sentosa Island is also accessible by bus, train, taxi or even on foot.
Although it is called the island of entertainment, it used to be home to many wars and prisons. They named it 'sentosa' as if they wanted to clean up its history. It means peace and tranquility in Malay. Everything happened after that. Theme parks, playgrounds, showgrounds, etc. The region turned into a fabulous entertainment island.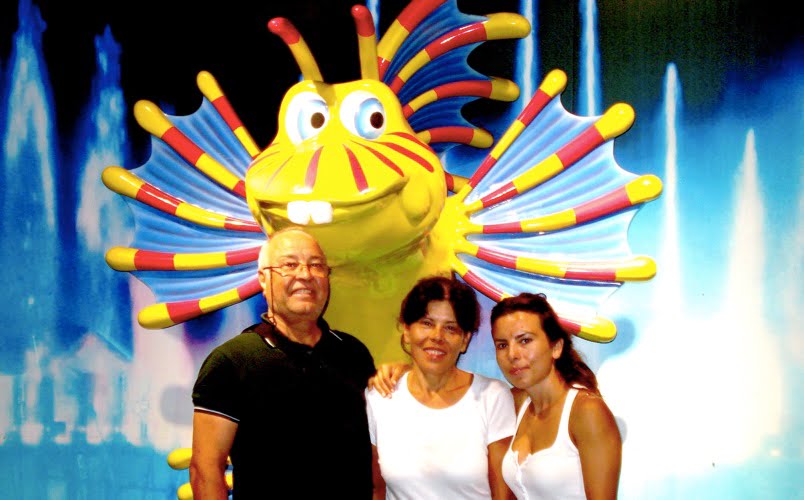 We spent a full day here.
We spent our days here in many areas from Singapore's history to shows, from pool shows where you can spend time with dolphins to museums where they tell their history.
In fact, if you want to do everything, even one day will not be enough for you. We tried to see things that were short but as different as possible. The evening laser, water and fireworks show were really impressive.
Of course, there are many more! Wavepools, zip line areas, Madame Tussauds Singapore… You'd better get a chance to visit here for a day.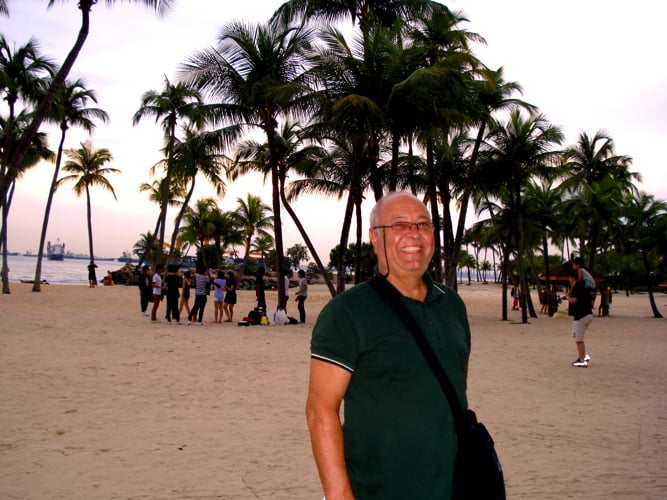 Singapore Cable Car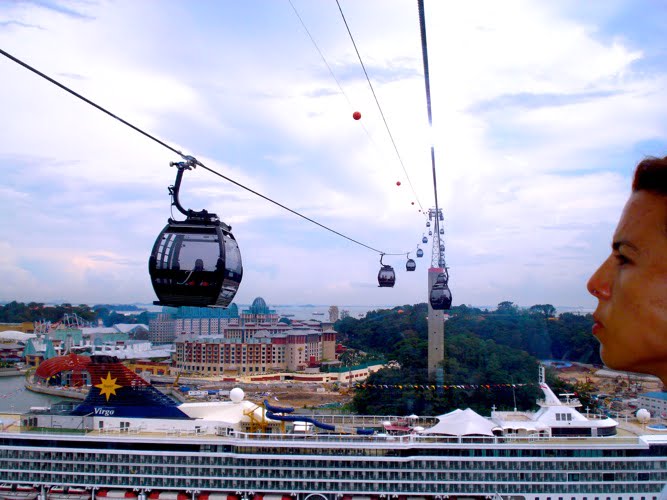 It is the cable car connecting Singapore's Faber Mountain to Sentosa (entertainment island) Island.
It may seem like a long road for those who are afraid of heights, but when you focus on the view, you forget how time passes. It was really enjoyable to see the view of the city in this way. We made a choice, we were undecided whether to choose the Singapore Flyer or the Singapore Cable Car, and we chose the Singapore cable car.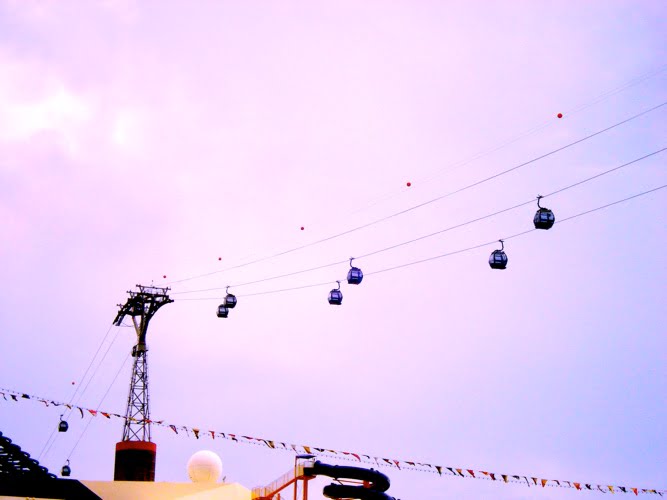 Thus, we had the opportunity to see the city, we passed by different structures and reached Sentosa Island. It's really an option that should be preferred.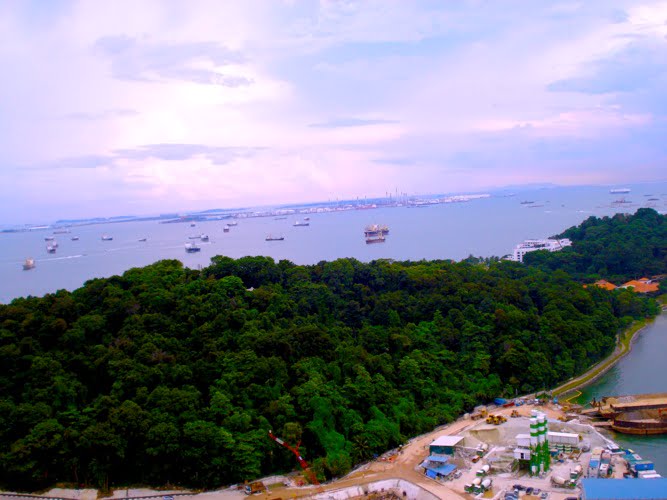 Don't Return Without Doing These Things in Singapore!
After listing the social, cultural and historical places that you should visit and see in Singapore, let's focus on the activities and events that you should not return without doing when you come to Singapore. In this section, you can participate in almost all of the activities we have compiled for you for free.
Singapore, one of the most colorful and enthusiastic countries in the world, attracts attention with its cultural events and festivals. So make sure to coincide with a Singapore festival during your short time here. In addition, let's not forget that those who are in Singapore during the New Year's Eve will be very lucky because New Year's Eve can be the scene of magnificent water shows in Singapore, which is among the first countries to enter the New Year. In addition, the Chinese New Year in February continues with big shows where animal figures adorn.
Good Friday event in April, Vesak Day event in June, Singapore National Day events on 10 August and of course Hindu Feast events on 10 November attract tourists considerably. Coinciding your visit periods with one of these activities will make your Singapore tour much more memorable. On the other hand, during your time in Singapore, you can follow the Grand Prix Singapore Season. Here is a list of other activities you can do:
Visit the cool shopping centers built underground due to the extreme heat and meet interesting souvenir figures from the region.
You can encounter large botanical gardens in many parts of the region. You can visit these gardens for free. Free concerts are also held in these areas on summer evenings.
Visit the zoos, which also organize night tours, and reinforce this activity with the pleasure of safari.
Go to Sentosa Island, where you can enjoy Siloso and Tanjong beaches, which you can enter again for free.
Go to the Gardens by the Bay, which is almost the symbol of the country, and have the opportunity to meet the most famous trees of this place.
Visit the Country's oldest museum, the National Museum of Singapore.
Go to Sciense Center Singapore and take part in a once-a-week star-watching event.
If you want to take panoramic photos and see the city completely, take the ferry to Chek Jawa.
A portion of the country's population consists of Hindus. The place where these people live extensively is also called "Little India". When you come here to eat, the richest examples of Hindu food culture and wonderful spice smells will be waiting for you. In the area called Kampong Glam, you can find places to eat and drink closer to Arab and Turkish culture. For Far East tastes, you will have to turn your direction to China Town.
The way back, we almost missed the plane…
After the trip to the Far East, we were all more cheerful, more relaxed and pleased. Everything that was new was now in our field of interest. The uneasiness we felt when we set out did not exist on the way back. On the one hand, there was the sadness of returning, and on the other hand, the happiness of missing our home and our loved ones. We couldn't wait to tell you what we'd been through. With all these complex emotions, we were trying out our favorite thing, perfumes, in the international terminal. On the other hand, we were constantly telling each other about the funny moments we had and laughing over and over again.
My brother didn't speak English very well and he started to speak, "Sister, you know that plane we're going to…". I said, "Yes, honey." "There, a red sign flashes next to that plane. What's that supposed to mean?" When I looked up at the sign showing the departure time of our plane, I was shocked. "The doors were closed", it said. As hot water started to fill my body, I turned to everyone and said, "we are running now, at our fastest speed" and started running towards the doors. We were so far away from the door that 10 minutes later we still couldn't get to the door. Bags in our hands, Far East hats on our heads, gifts we received… We were running through the corridors. When we got to the door, everyone really had gotten on the plane and the stewardesses had pulled the tape. If it was another airline company, they might not have taken us, but thanks to the fact that the employees are Turkish and they welcomed us with understanding, we boarded the plane at the last moment. We settled into our seats and started looking at each other and laughing.
Here, this journey, where we experienced excitement and adventure until the last moment, ended when we caught the plane.