Do not be deceived by its colors and smells and don't ignore Thai food, because people are always biased towards new tastes and looks.
Don't Underestimate the Food Culture in Thailand!
Thai Food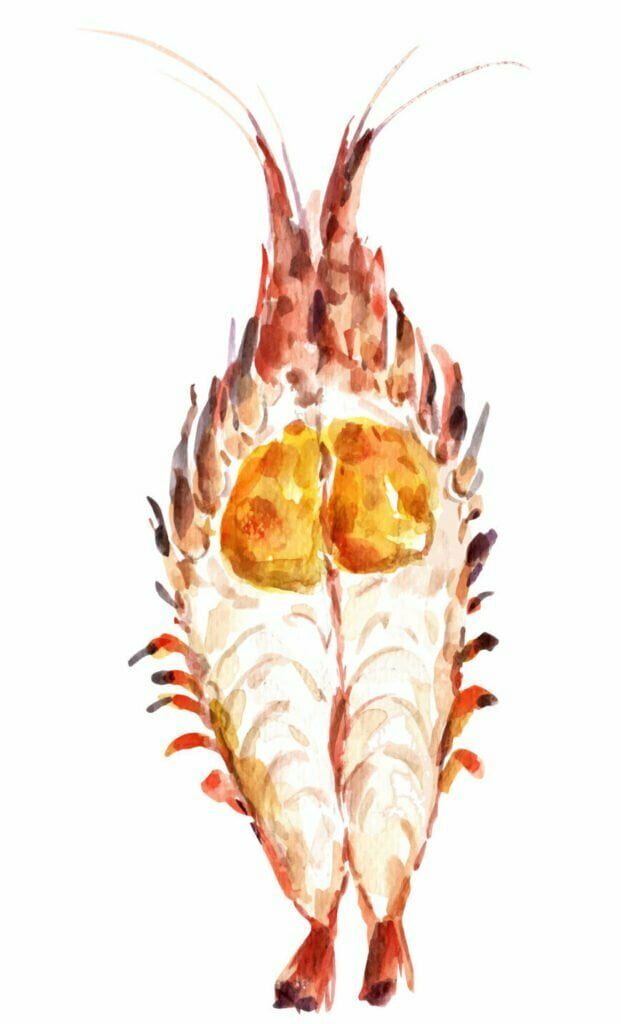 The incredibly tasty sauces used in Thai food are always dark-colored. If these dark sauces are not used in your country, as we do, those dishes will seem like slurry at first. Immediately silence the voice of your mind and get a fork. Taste first, then make a comment, but definitely give it a chance because each one of them is healthier and more delicious than the other! I'm sure one of them will appeal to you.
Sweet-Salty Together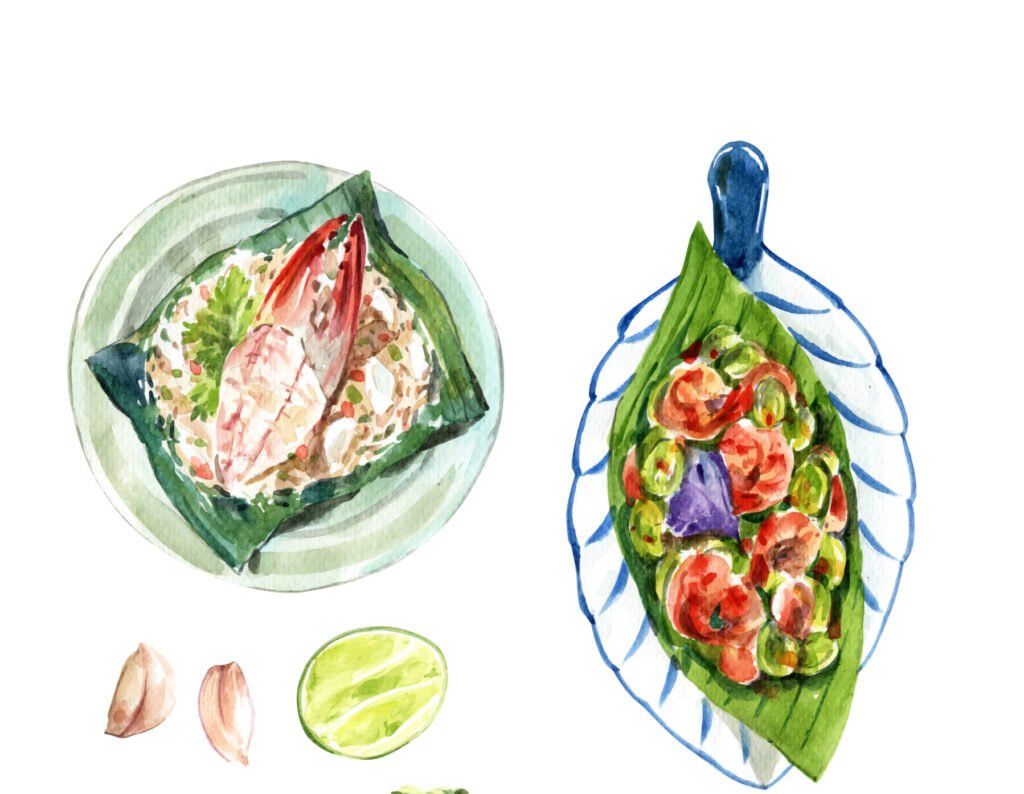 You can find sweet and salty together in Thai dishes. Although it may seem weird at first, these flavors attract you interestingly. It's like shrimp rice on pineapple… Okay, I know it sounds weird at first, but put your prejudices aside.
Sweet-sour-salty-spicy is such a beautiful balance that you can see it in every meal.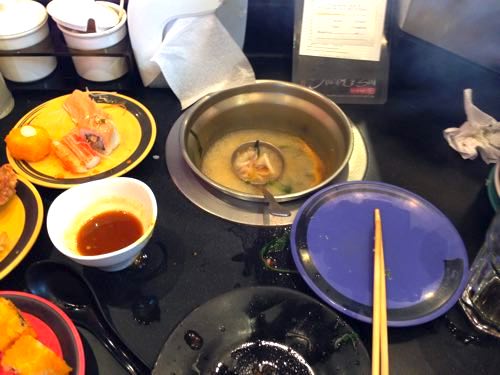 Thai Vegetable Sautés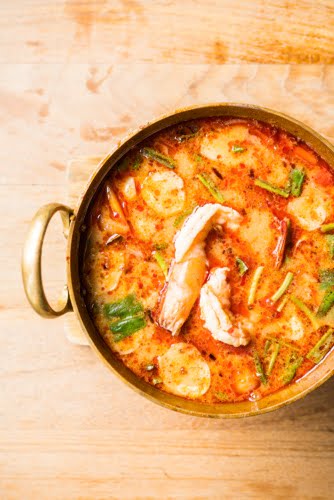 I also wanted to talk about vegetable sautés. It was so delicious that I am salivating over even as I write it. Various kinds of vegetables are sautéed at high temperatures, in a short time. They cook a little without killing the vegetables, and great sauces are added on top. My favorites are oysters, curry, soy sauces. If you buy it from street vendors, you can already see how all the food is cooked. So if there is something you don't want to be put in, you have the chance to take it out.
Ginger, turmeric, galingale, lime, cilantro, mint, garlic… Get ready for these flavors. Lemon grass and, of course, green curry leaves are the essential for Thai food.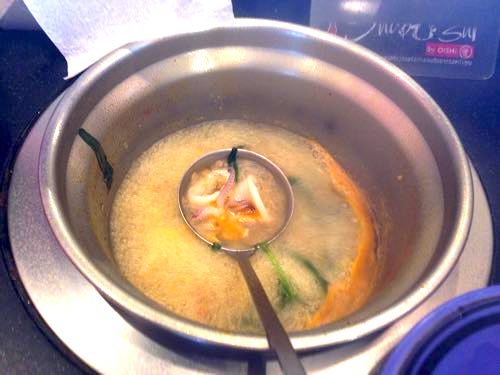 Don't return without eating them!
There are certain delicacies in Thailand that you should not return without eating. I would also like to briefly tell you about them. Again, taste them regardless of their appearance. If you act as prejudiced as my father and brother, you may regret it years later. Now if you ask him, my brother's favorite food is Thai food. "Oh, if I had my mind now, I wouldn't get back without eating these flavors!" He regrets. I am sharing the flavors that I recommend you to taste, by making the spicy dish that is his favorite at the top of the list.
Thai Foods You Shouldn't Return Without Tasting:
Tom Yam Kung (Famously spicy, Tom Yum Soup)
Pad Thai
Yam Neua Yang
Khao Phad Kung
Kai Phad Met Mamuang
Tom Kha Kai
Khao Khai Chiao
Eating from Street Vendors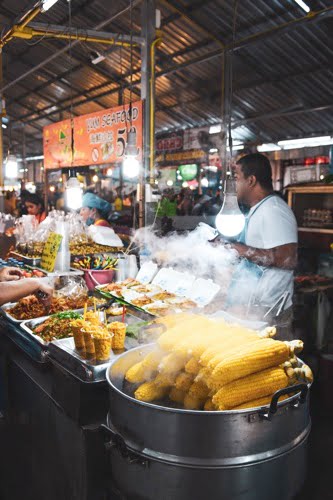 Street vendors will attract your attention with their colorful images. If you are a taste enthusiast like me, even if you don't taste it, you will definitely go and see what street vendors are cooking. When I see a large group on the street vendor's counter, I want to look at what is being cooked. Because no matter where you are in the world, if what you cook is delicious, there will surely be a lot of people lining up to eat it.
I'd never been interested if gold was sold on a counter, but if there's any interesting tastes out there, it's an unmissable moment. That's why the Far East is a paradise for all of them.
The stalls are full of colorful views, but there are also some stalls that you should pay attention to: Insect sellers! I'll tell you about them later in the article.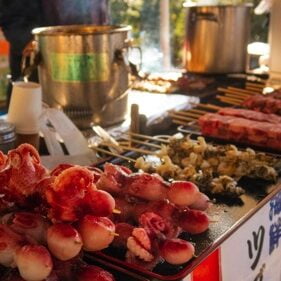 Pad Thai kung, nut tam, Chinese pastry and khao pad are some of the delicacies you can try in street vendors.
You can find very good street vendors in areas such as Chinatown, Ratchawat Market, Bangrak, Nang Loeng Market and Victory Monument. But none of these matters! As I said, if you see someone eating with a large crowd heartily, know that there is a street vendor who does his job well.
Do not ignore the soups, try one of the most beautiful noodle soups in the world.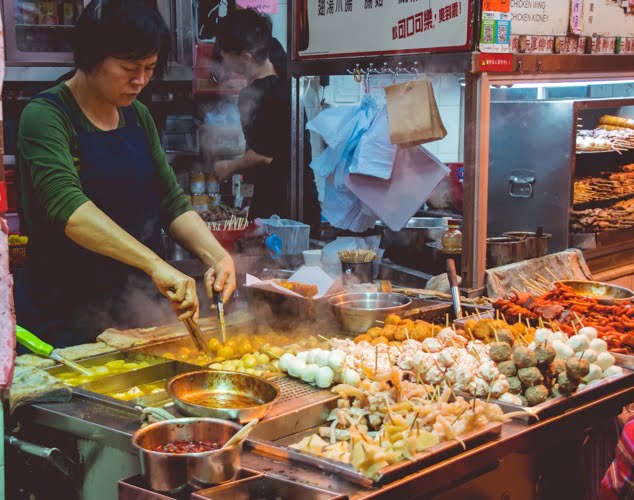 The sausages and meats you see in the trash are very popular…
Yes, that's where you need to stop now. How do I tell you about this place? I do not know. Stalls selling insects…
Did You Say Mouthwatering Insect Stalls?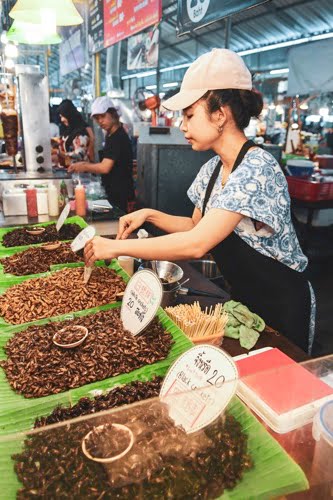 When I first went to the Far East, I knew that insect sellers were selling over the counter in the middle of streets. All of a sudden, I saw vendors similar to dried nut shops in Turkey. Of course, I couldn't stand it and walked forward. In fact, I decided to buy a bowl of dried mulberry that I had my eye on. The short time between me leaning over and leaning back seemed too long for me. You can imagine my disappointment when I realized that what I thought was dried mulberry was scorched larvae (worms). I really didn't know what to think when I realized later that what I thought were nuts were grasshoppers, cockroaches, scorpions, and all sorts of other insects. Did I try it? I said it! It was my first trip, I couldn't try it. I just had the courage to look. Of course, I don't need to tell you how my mother, father and brother reacted. Just imagine your own parents. But try at least one of them if you dare.
Can Sushi Stalls Be a Tiny World of Flavor?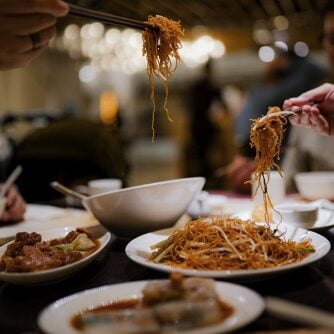 I have eaten sushi in many parts of the world, but what I tasted in Bangkok was a completely different taste. Like our street vendors, freshly made sushi in a wheelbarrow is both a visual feast and filling your stomach. At first we didn't understand what they were, but then we realized that the counter was a sushi counter, thanks to the little ornaments they put on the sushi. Of course, even though we asked what was in it, we couldn't understand it, so we were just trying to figure out what we were eating by tasting it. You can try some sushi. If you don't like fish, you can taste vegetarian sushi. It usually contains avocado, cucumber and rice. Come on, try one.
Don't return without checking out the various,

colorful, exotic fruit stalls and vendors!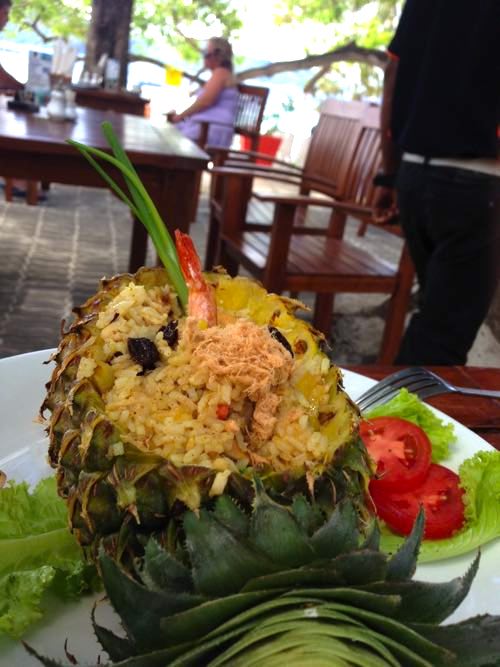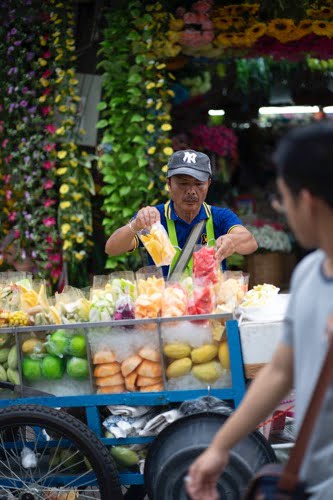 Fruits You Should Not Return Without Tasting in Thailand
My favorite street vendors were the fruit stalls. Their appearance and taste are also great. Stalls,where you can taste various kinds of fruits on huge ice molds, offer you affordable prices. In addition, you can continue to wander with the fruits you fill in your bag and taste these wonderful flavors. Don't let their appearance fool you. Be sure that you will get different tastes than you expected. Are you ready? Come on, try the one that looks the most different!
I don't want to move on without saying: There's a fruit that smells legendary! It smells so bad that you can see the photo of this fruit at the entrances of hotels and in public areas. It is a type of fruit that grows on tall trees in Durian, Malaysia, Thailand and Vietnam. This fruit is called "Heaven–Hell". Guess why? You can't go everywhere with the Durian fruit whose peel smells so bad. You will see the banned photo of Durian fruit especially at the door entrances of the hotels. However, its taste offers you a beauty that has nothing to do with that smell. In addition, this fruit promises another wonderful feeling: Durian is referred to as "sleeping pill of nature". It causes the secretion of serotonin and melatonin in the human body. Imagine if a fruit that would stimulate your sleep and happiness hormone, don't you think it's worth a try? Yes, we tasted all the fruits, all of them. There was no fruit we didn't like.
Fruits You Should Not Return Without Tasting While You're Here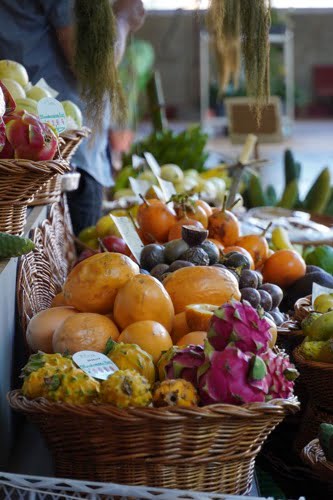 *Dragon Fruit (Gair-ow Mang Gorn)
*Lychee (Linchee)
*Snake Fruit (Ragam)
* Langsat (Longkorng)
*Mangosteen (Mangkoot)
*Jack Fruit
*Pomelo (Som oh):
*Rose Apple (Champoo)
*Banana (Gluay, Don't forget to taste cooked.)
*Durian (Toorian)
*Papaya (Malagor)
* Mango (Mamuang)
*Rambutan (Ngor)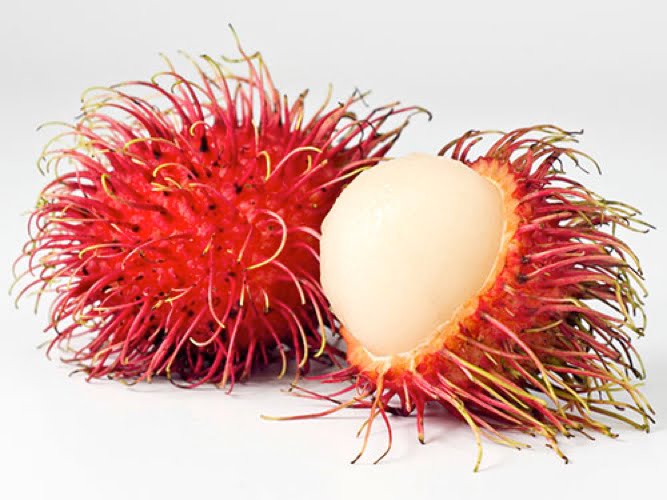 Here You Can Find Seafood You Have Never Seen
You can see seafood on many stalls. You can taste many types of seafood, whether it's dried seafood, fried or barbecued. If you make sure it's clean, the rest doesn't matter because I'm sure you'll find delicious seafood in many places.
We went to a seafood restaurant. I want to tell you about the system there, not the restaurant. Because you can find a lot of places like this. I say you should try a place like this while you're there.
"IF IT SWIMS WE HAVE IT" SEA FOOD AND FISH RESTAURANT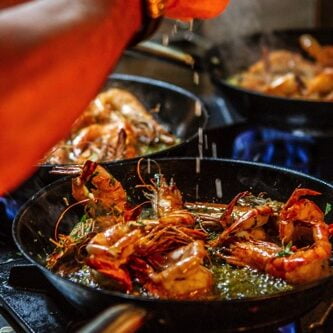 We went to a seafood restaurant with the slogan "If it swims, we have it".
We said it's a must, and we went to the restaurant. You do not necessarily have to go to this restaurant, but I definitely recommend you to go to such places and experience different tastes.
Where we go, you walk around the seafood mini-market with market carts, buy the vegetables and seafood you want and then go back to your table. Then the waiter comes and picks up the grocery cart and asks how you want it to be cooked. You have to say it all, including the vegetables. Do you want a salad from vegetables or a vegetable sauté similar to Thai food? So, will the fish and seafood be fried, or do you want them steamed? After all this information is received from you, your order is prepared and comes to your table. Compared to our country, you get enough of seafood in Thailand. A huge plate of squid came to our table and we ate it until we were full. But vegetables satisfied us the most. The harmony of those sauces and vegetables was memorable.
Since there are no such restaurants in our own country, frankly speaking, we liked this concept very much, we were programmed to enjoy everything that was different anyway…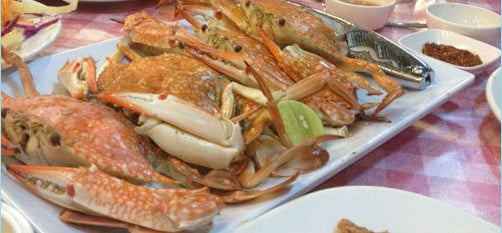 So, How is Fast-Food in the Far East?
My mother and I were trying out all the different flavors, but unfortunately, because of my father and brother, we went to a fast-food restaurant once a day. When you go to world-famous hamburger restaurants, know that it will not be like what you eat in your own country. All country's hamburgers are different. The big international hamburger companies, which I do not want to say its name now, create flavors that are suitable for the taste of that country (of course without breaking their own standards too much). For example, what seemed strange to me at the time was that ketchup and mayonnaise were sold with money, but the spicy sauce was free. Of course, the first bite was disappointing for me because it was a very different flavor from the burger I ate normally. My brother didn't like it very much either, but because of his prejudice, he was condemned to a hamburger among all the different foods. Years later, he confessed to me: "Sister, my biggest regret is that I didn't taste the flavors of the Far East and missed the most enjoyable part of the trip. When I look back now, many of my favorite dishes are Thai-style ones. How did I miss them!"
I also shared this fast-food experience with you, but the result was frustration and regret. Don't be in the same situation…